Belgian monks resurrect 220-year-old beer after finding recipe
Grimbergen Abbey monks feared 12th-century recipe was destroyed in fire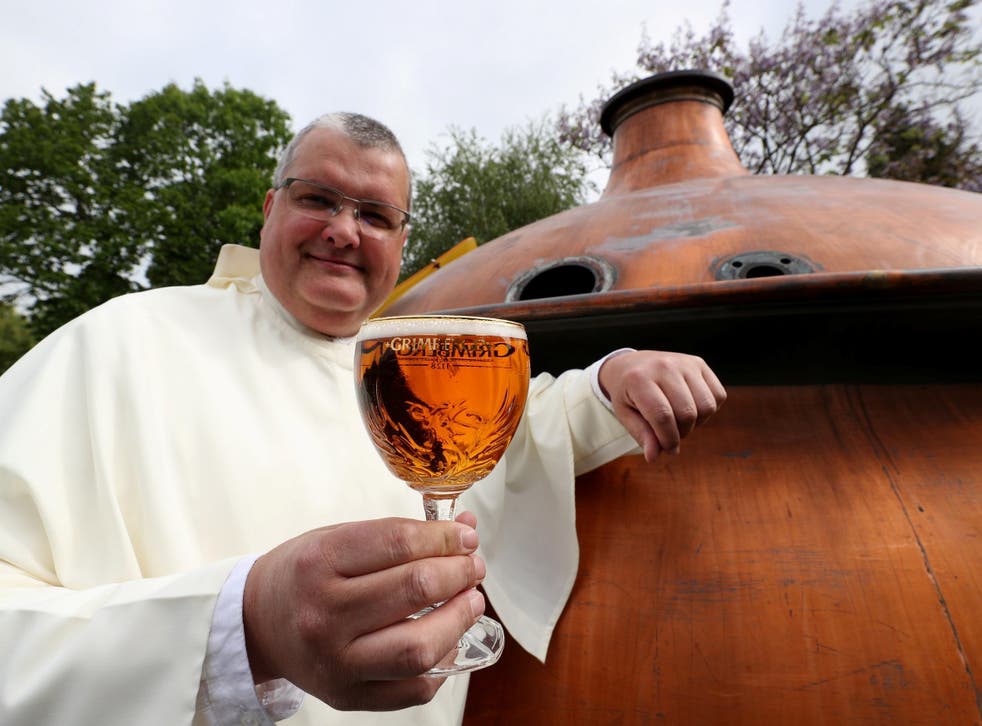 Belgian monks have resurrected a beer last brewed 220 years ago.
When Grimbergen Abbey's brewery was ransacked and destroyed by French troops in 1795, it was feared the monks' mediaeval recipes were also lost.
But after rediscovering a 12th-century recipe and methods in their archive, the Order of Canons Regular of Premontre at the abbey north of Brussels have begun brewing once again.
After plans to build a new brewery were approved on Monday, the monks hope to produce their first batch of 10.8% ales by late 2020.
Father Karel Stautemas said the abbey's monks believed it was important to look to the site's heritage and tradition of brewing.
World news in pictures

Show all 50
The monk, who will be one of five to six workers at the new brewery, added: "Brewing and religious life always came together."
Marc-Antoine Sochon, an expert at Carlsberg who will be the project's brewmaster, said the brewery planned to make limited edition versions of beer already made on a commercial scale under the Grimbergen name.
Support free-thinking journalism and attend Independent events
He said the 10,000 hectolitre-per-year operation would keep the same yeast, which will bring "all the fruitiness and spiciness", while trying out new methods such as barrel-ageing and dry-hopping.
The Carlsberg-funded project will aim to use locally-produced crops, including hops planted in the abbey's garden.
The monks will follow the rules of Belgium's Trappist beer makers, meaning they will brew within the abbey walls, control the brewing, and use profits for maintaining the abbey and supporting charities.
Since being founded in 1128, Grimbergen Abbey has been destroyed by fire and rebuilt three times.
The abbey decided to adopt the phoenix as a symbol of rebirth and the motto "ardet nec consumitur", which means "burned, but not destroyed".
Join our new commenting forum
Join thought-provoking conversations, follow other Independent readers and see their replies