Belgian Foreign Minister Didier Reynders criticised for wearing black face paint at Noirauds charity parade in Brussels
Mr Reynders wrote a blog post extolling the 'joy and good humour' of the traditional event, but others were quick to criticise his decision to take part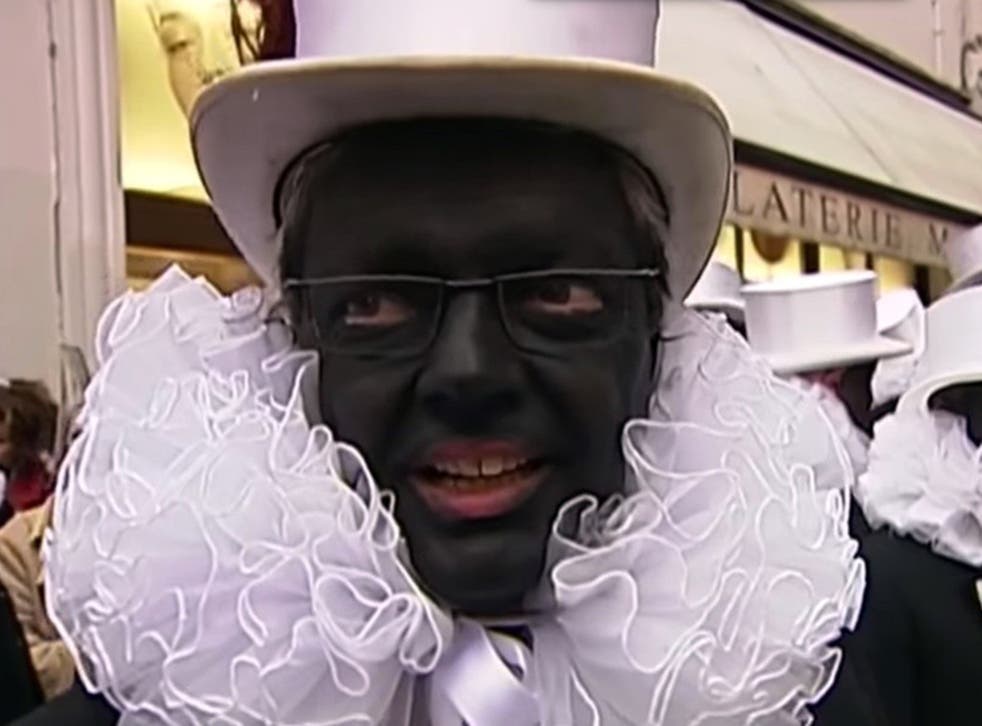 The Belgian Foreign Minister, Didier Reynders, has drawn criticism over a decision to parade in central Brussels wearing black face paint and a white ruffled collar.
Mr Reynders, who has been in his post since 2011, joined a philanthropic association known as the Noirauds ("Blacks") for their annual gathering, when they dress up in tail coats and top hats with their faces painted black and take to the streets in Brussels' old town.
Mr Reynders tweeted a photograph of himself at the parade on 14 March, and wrote a blog post extolling the "joy and good humour" of the 133-year-old tradition, saying it helps raise funds for disadvantaged children.
Not everyone was feeling so charitable. "This is inappropriate and shows a total lack of empathy for people of colour, especially for a Foreign Minister who is our representative abroad," Wouter Van Bellingen of the Minorities Forum was quoted as saying by state broadcaster, VRT.
Peter Bouckaert, a Belgian who is emergencies director at Human Rights Watch, tweeted "Shame on you", and asked whether the minister would wear black face paint to meet with African leaders. Even US actress Mia Farrow weighed in, retweeting a photograph of Mr Reynders with an exclamation mark.
The Nigerian-born author Chika Unigwe, who is based in Belgium, took to the platform to criticise lingering colonialist attitudes.
"In other civilised countries his political career wouldn't survive this, but in Belgium he just continues," she tweeting, adding that: "Nothing's changed since the days of Leopold."
She was referring to Belgium's King Leopold II, who plundered the Congo for more than two decades, running it as his own private factory to produce rubber until 1908, when he was forced to give up control. Millions of Congolese are believed to have died under his rule. The Noirauds association was established in 1876 and their costumes were inspired by the exploration of Africa at the time.
The Belgian Ministry of Foreign Affairs did not respond to a request for comment from The Independent.
Register for free to continue reading
Registration is a free and easy way to support our truly independent journalism
By registering, you will also enjoy limited access to Premium articles, exclusive newsletters, commenting, and virtual events with our leading journalists
Already have an account? sign in