Belgium votes to ban kosher and halal slaughter in its biggest territory
European Jewish Congress condemns decision as 'the greatest assault on Jewish religious rights in Belgium since the Nazi occupation of the country in World War II'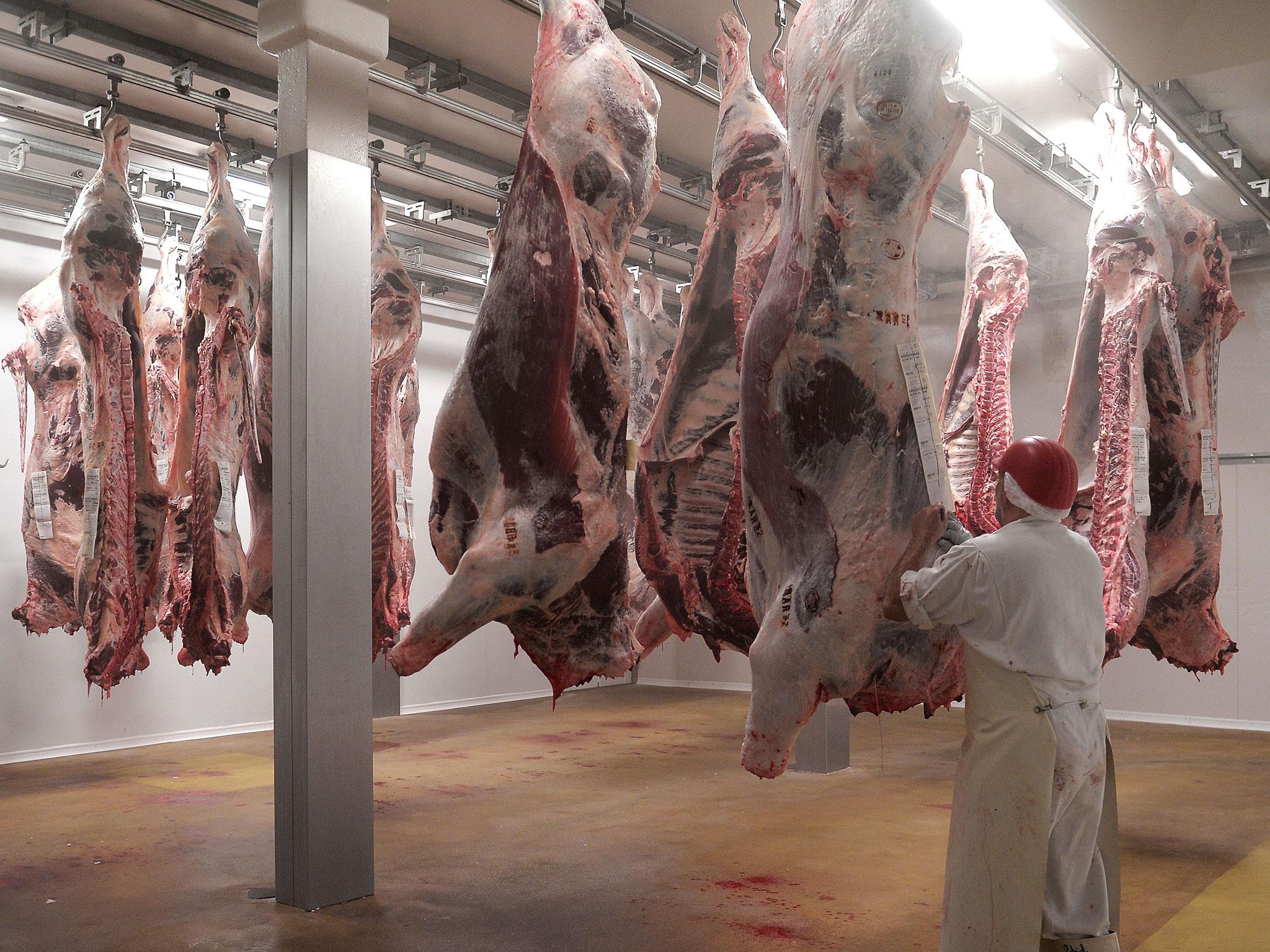 Belgium's Wallooon region has voted to ban kosher and halal meats by outlawing the slaughter of unstunned animals.
The environment committee of southern Belgium's Walloon Parliament voted unanimously for the ban, which will take effect in September 2019 if the parliament's plenary approves the ban later this month.
Both Jewish kosher and Islamic halal rituals require the butcher to swiftly slaughter the animal by slitting its throat and draining its blood, a process condemned by animal rights campaigners, who argue it is more humane to stun animals before killing them.
Similar legislation has been proposed by the parliament in the northern Flemish region.
Warning: Animals abused in Halal abattoir
The European Jewish Congress has strongly condemned the decision, calling it "scandalous".
"This decision, in the heart of Western Europe and the centre of the European Union, sends a terrible message to Jewish communities throughout our continent that Jews are unwanted," EJC president Moshe Kantor said.
"It attacks the very core of our culture and religious practice and our status as equal citizens with equal rights in a democratic society. It gives succour to antisemites and to those intolerant of other communities and faiths."
He added: "We call on legislators to step back from the brink of the greatest assault on Jewish religious rights in Belgium since the Nazi occupation of the country in World War II."
World news in pictures
Show all 50
A ban on the slaughter of animals without stunning will come into effect in January 2019 in the Flemish region of Belgium, the De Morgen daily newspaper reports.
Belgium's Muslim community said its religious council has previously expressed its opposition to stunned slaughter and there had been no change in its stance since then.
"Muslims are worried about whether they can eat halal food ... in conformity with their religious rites and beliefs," the Belgian Muslim Executive said.
Countries including Denmark, Switzerland and New Zealand already prohibit unstunned slaughter.
Update. An earlier version of this article indicated that unstunned slaughter of animals had already been outlawed in Wallonia and that kosher and halal meat had been banned as a consequence. In fact, while the Environment Committee of the Walloon Parliament has voted to prohibit unstunned slaughter (with a proposed start date for the ban of 1 September 2019), the plan has yet to be approved by Parliament in full plenary session. The proposal will be debated by Wallonia's parliamentarians later this month. Our article has been updated to reflect this position. 9/5/17
Join our commenting forum
Join thought-provoking conversations, follow other Independent readers and see their replies