Belgian terror group sentenced: Sharia4Belgium's 'charismatic leader' Fouad Belkacem imprisoned for 12 years
Dozens of other members of the group that plotted to impose sharia law, received lesser sentences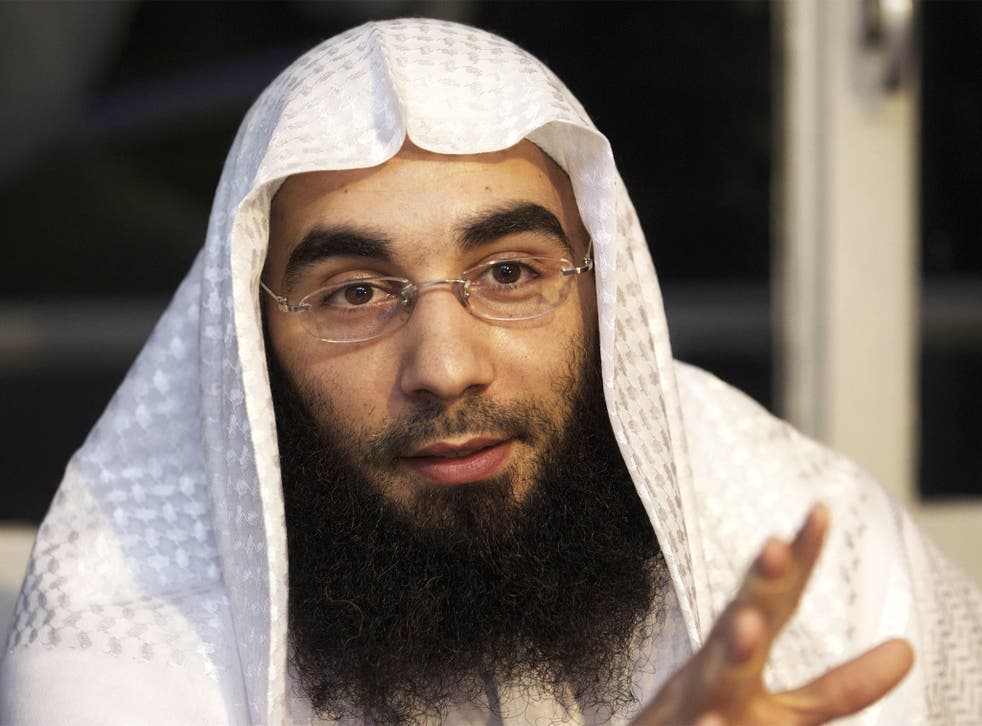 A radical Islamic group that recruited youngsters to fight in Syria was a terrorist organisation that wanted to overthrow democracy and impose sharia law, a Belgian court has ruled after the largest trial of its kind in Europe.
The court in Antwerp sentenced the Sharia4Belgium group's "charismatic leader", Fouad Belkacem, to 12 years' imprisonment and gave dozens of other members lesser sentences. Belkacem, who was led into court in handcuffs by police in body armour, smiled as he listened to the judgment.
Other senior leaders of the group were sentenced to 15 years because judges said that, unlike Belkacem who had remained in Belgium, they were actively involved in terrorism in Syria.
The verdicts came in one of Belgium's biggest-ever terror trials in which 46 people were originally accused, although only seven appeared in court. Others are believed to be fighting with Sunni armed groups in Syria or to have died in its civil war.
In a written judgment, Judge Luc Potargent said that Sharia4Belgium wanted a "totalitarian" Islamic state in which "there is no freedom, no human rights, no place for personal development, science or culture. Their state is based on violence and fear."
He added: "It is clear that Belkacem... prepared young people physically and psychologically for armed combat."
Belkacem, born in a small town between Antwerp and Brussels, was sentenced to three years in prison in 2008 for his part in a large drug-smuggling ring. An appeal is still pending before a Brussels court.
Members of Sharia4Belgium not only went to fight with al-Qaeda's Syria wing, Jabhat al-Nusra, and organisations which later developed into Isis in Syria, but also went to Yemen, the judge said.
"The law doesn't state that terrorist attacks already have to be carried out to qualify a group as a terrorist organisation. They only have to have the intention to one day carry out such attacks," he added.
Much of the prosecution case relied on the testimony of 20-year-old Jejoen Bontinck, a member of Sharia4Belgium who made national headlines when his father went to Syria to convince him to return.
Bontinck was given a 40-month suspended sentence, less than the four years recommended by prosecutors, after he gave evidence against his former fellow fighters.
Clamping down on the Sharia4Belgium network, which was disbanded more than two years ago, appears to have done little to rein in Islamic extremists in the country.
Police have carried out a string of raids and arrests this year since a gun fight with suspected Islamic terrorists in the eastern industrial town of Verviers, shortly after the Paris terror attacks last month.
Belgian police said the Verviers operation, which left two suspected extremists dead, foiled an imminent terror attack.
In the aftermath of the raid, paratroopers were sent onto the streets to help police maintain security and Belgium raised the level of its terror threat warning.
Dimitri Bontinck, the father of Jejoen Bontinck, warned the trial could only fuel unrest. "This verdict could create more hate and frustration," he said.
Reuters; AP