Belgium delays coronavirus curfew to midnight so people can walk their dogs, despite surge in cases
The curfew was pushed back despite the PM claiming the situation was worse now than at the beginning of the pandemic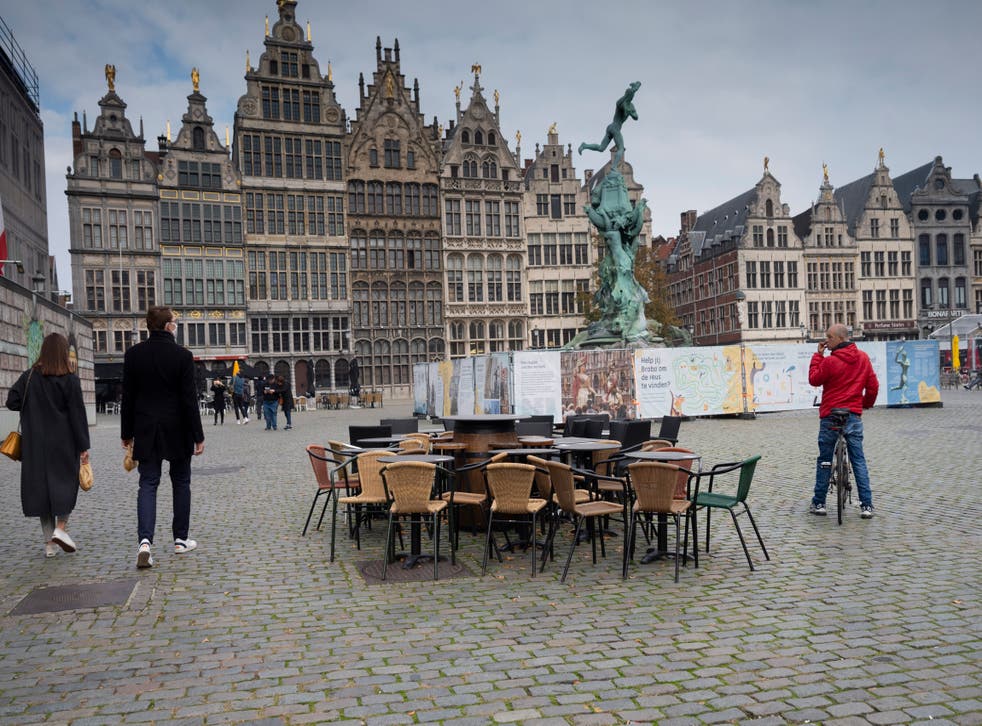 Leer en Español
Belgium's government, struggling to contain what has been described as "close to a tsunami" of new coronavirus cases, has decided to push back curfew by an hour so that people can walk their dogs. 
It just took one member of a government coronavirus committee to point out that dogs need time for their late-night toilet routines. "You have to think about people walking their dogs after 11pm, you have to give them a little time," he said.
The committee, reported Le Soir newspaper, was persuaded, and the curfew was amended.
One in 10 Belgians is a proud pooch owner. Cafés, pubs and restaurants usually allow canine companions to sit with their owners.
The decision to extend a curfew to later than other countries comes as Belgium, like others, battles with the latest wave of the pandemic.
One minister, Frank Vandenbroucke, told Belgian broadcaster RTL that everyone in the country had to change their behaviour to stop the virus spreading yet further.
He said the situation in parts of the country, including Brussels, as "the worst, and therefore the most dangerous in all of Europe".
"We are the most affected region in all of Europe. We are really close to a tsunami … that we no longer control what is happening. Today, we can still control what is happening, but with enormous difficulties and stress," he added.
Newly-installed prime minister Prime Minister Alexander De Croo said the situation in Belgium was now worse than at the previous height of the pandemic in March.
"The situation is serious. It is worse than on March 18 when the lockdown was decided," he told RTL-Info.
The number of patients in intensive care units (ICUs), which stood at 412 on Sunday, is doubling every eight to nine days - and half of those are on ventilation, reported Reuters.
Meanwhile, the number of patients in hospitals is doubling every week. On Oct. 17, 351 people were admitted to a hospital, more than half of the peak of 629 on March 28.
COVID-19 has claimed 10,413 lives in Belgium, one of the highest per capita fatality rates in the world.
Health Ministry spokesman Yves Van Laethem told a news conference the number of patients in intensive care will rise above 500 this week.
"Whatever the impact of the measures, we will have 1,000 patients in intensive care by the end of this month," he said.
With Reuters
Register for free to continue reading
Registration is a free and easy way to support our truly independent journalism
By registering, you will also enjoy limited access to Premium articles, exclusive newsletters, commenting, and virtual events with our leading journalists
Already have an account? sign in
Register for free to continue reading
Registration is a free and easy way to support our truly independent journalism
By registering, you will also enjoy limited access to Premium articles, exclusive newsletters, commenting, and virtual events with our leading journalists
Already have an account? sign in
Join our new commenting forum
Join thought-provoking conversations, follow other Independent readers and see their replies