Belgium admits it knew about contaminated Dutch eggs back in June
Aldi recalled millions of eggs in Germany after tests showed the possibility of Fipronil contamination, although it says British stores unaffected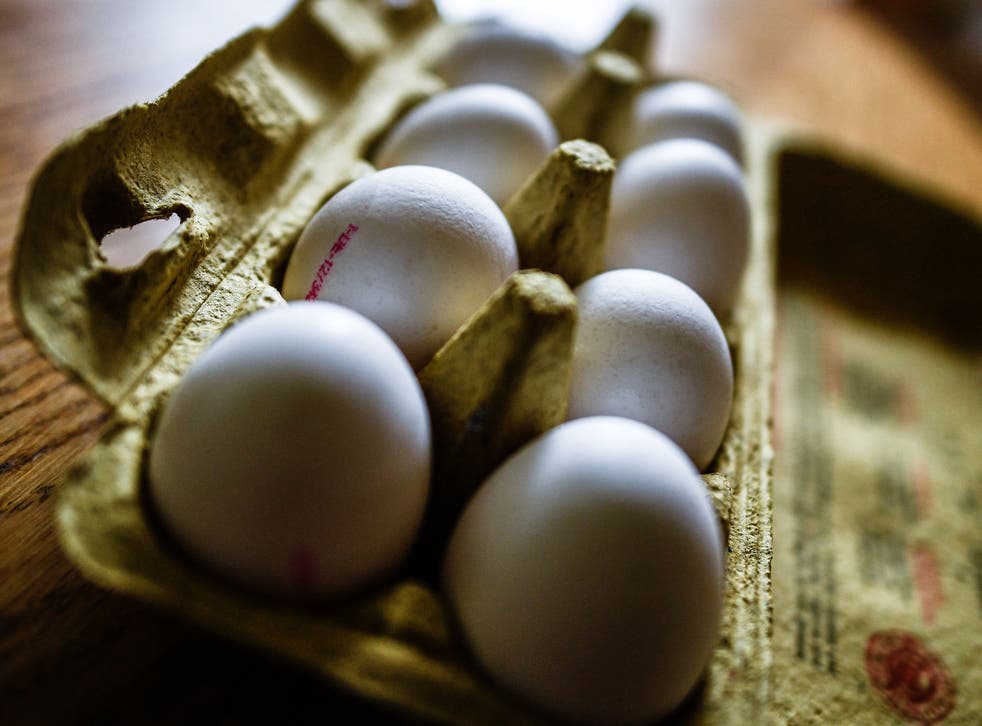 Belgium has admitted it knew in June that eggs from a Dutch farm might have been contaminated with an insecticide a month before it became public knowledge.
The country's food safety agency said in a statement that the information was not shared because of a fraud investigation.
The World Health Organisation considers Fipronil to be moderately toxic and says the insecticide can damage the kidneys, liver and lymph glands, while also causing symptoms such as nausea, vomiting and eye irritation if absorbed into the skin. It is used to kill fleas, lice and ticks and is not allowed to be near food production chains in the EU.
"We knew since early June there was potentially a problem with Fipronil in the poultry sector," Belgium's food safety agency's spokeswoman Katrien Stragier told the BBC. "We immediately launched an investigation and we also informed the prosecutor because it was a matter of possible fraud."
The spokeswoman said she could not provide further information as Belgian law prohibits commenting on judicial investigations.
The agency said it first learned of the issue at the start of June when a poultry company alerted them that they had found elevated levels of the insecticide in its products.
"Use of this drug is not permitted in this sector," Belgium's food agency has said on its website. It said the product was "unlawfully present" in a blood lice product used for the treatment of laying hens.
UK news in pictures

Show all 50
Supermarket chain Aldi was forced to recall millions of eggs from its stores in Germany earlier this week after tests showed the possibility of Fipronil contamination. However, a spokesperson from Aldi UK said eggs sold throughout Britain should not be affected as all eggs sold in the store's UK locations are "100 per cent British". It emphasised that Aldi UK operates independently from its German counterpart.
German Agriculture Minister Christian Schmidt expressed concerns over the possible contamination on Saturday. He said he planned to call his Belgian counterpart on Monday to discuss the situation.
Health news in pictures

Show all 40
"Agriculture Minister Schmidt would have expected notification [about the contamination] from officials in Belgium in a timely and comprehensive manner," a ministry spokesman said.
A spokeswoman for the European Commission confirmed on Friday that the case was under investigation by Belgian and Dutch prosecutors. She said the Belgian public prosecutor had opened a criminal investigation against a service provider suspected of adding the substance to his products.
Belgium has also opened a case on the EU Food Fraud Network appealing to the Netherlands for assistance.
Additional reporting by Reuters
Join our new commenting forum
Join thought-provoking conversations, follow other Independent readers and see their replies