Belgium and the Netherlands just resolved a centuries-old border dispute completely peacefully
Belgian Foreign Minister hails deal as proof 'borders can be redrawn in a peaceful way'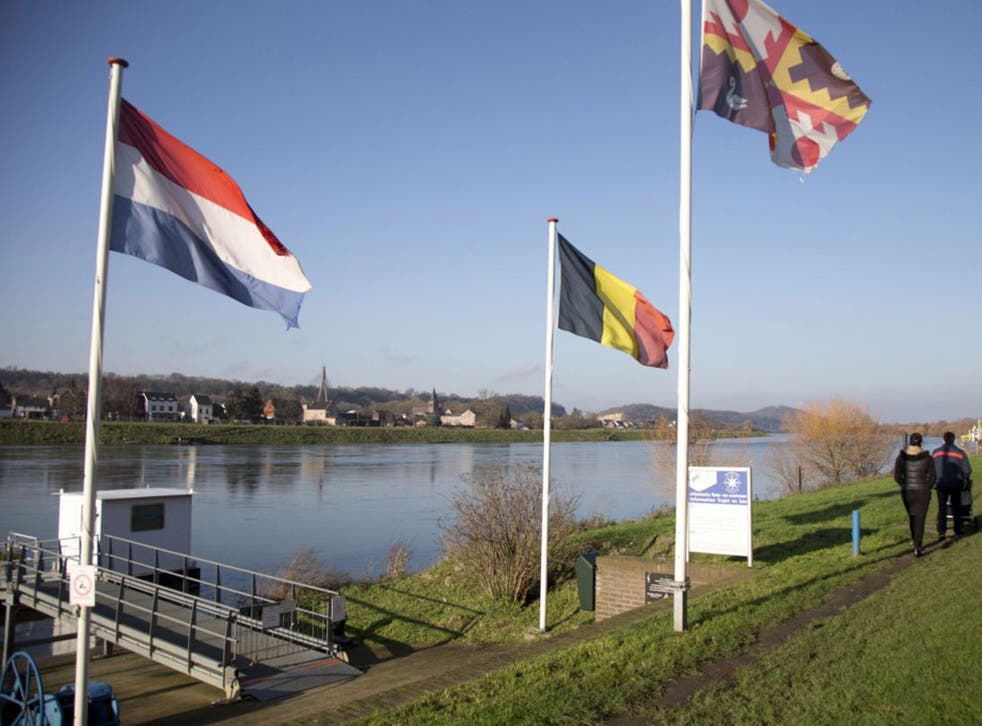 It's been a year of turmoil in Europe with many predicting another 12 months of discord to come. But two countries, at least, have shown just how national disputes can be managed in a perfectly civil manner.
Following years of negotiations, Belgium and the Netherlands have agreed to peacefully change their borders.
The Netherlands gained the most from the deal, taking around 25 hectares from Belgium. But Belgium will take around five hectares from its neighbour.
The deal is significant in a continent which, historically, has seen numerous and frequent conflicts over territory.
It came about because adjustments made to the River Meuse – which runs along the border between the two countries - for navigational purposes in the 1960s inadvertantly left Belgian land, Presqu'île de L'llal and Presqu'île d'Eijsden, on the Dutch side of the river.
This meant the Dutch police had no jurisdiction over the land, while the Belgian police had no easy access and the area degenerated into lawlessness, known for sex work and drug use.
But catalyst for changing this was the discovery of a headless corpse on the land in 2012. It was reported to the Dutch authorities but the whistleblowers were told that it was job for the Belgian police.
The difficulty and inconvenience experienced by the Belgian investigators in accessing the land – officials could only pass through the Netherlands with special permission – spurred on negotiations over the land.
In June, an agreement was reached and it was signed on Monday. The border now runs smoothly against along the river, with the small Dutch territory of Presqu'île Petit-Gravier having been given to Belgium.
The negotiations were "proof that borders can be redrawn in a peaceful way," according to Belgian Foreign Minister Didier Reynders.
World news in pictures

Show all 50
Marcel Neven, mayor of the Belgian commune of Visé, added: "What's important to underline is that today, in Europe, we're able to modify the borders without using weapons."
However, unlike some strongly contested borders, the relations between the countries involved were strong, there were no valuable resources in the vicinity and it was in the mutual interest of the countries to make the trade-off.
Register for free to continue reading
Registration is a free and easy way to support our truly independent journalism
By registering, you will also enjoy limited access to Premium articles, exclusive newsletters, commenting, and virtual events with our leading journalists
Already have an account? sign in
Register for free to continue reading
Registration is a free and easy way to support our truly independent journalism
By registering, you will also enjoy limited access to Premium articles, exclusive newsletters, commenting, and virtual events with our leading journalists
Already have an account? sign in
Join our new commenting forum
Join thought-provoking conversations, follow other Independent readers and see their replies