Belgium swears in new Prime Minister Charles Michel
Despite an overwhelming victory of the Dutch-speaking N-VA nationalists, the party allowed a French-speaker to lead the linguistically divided nation for the second time in a row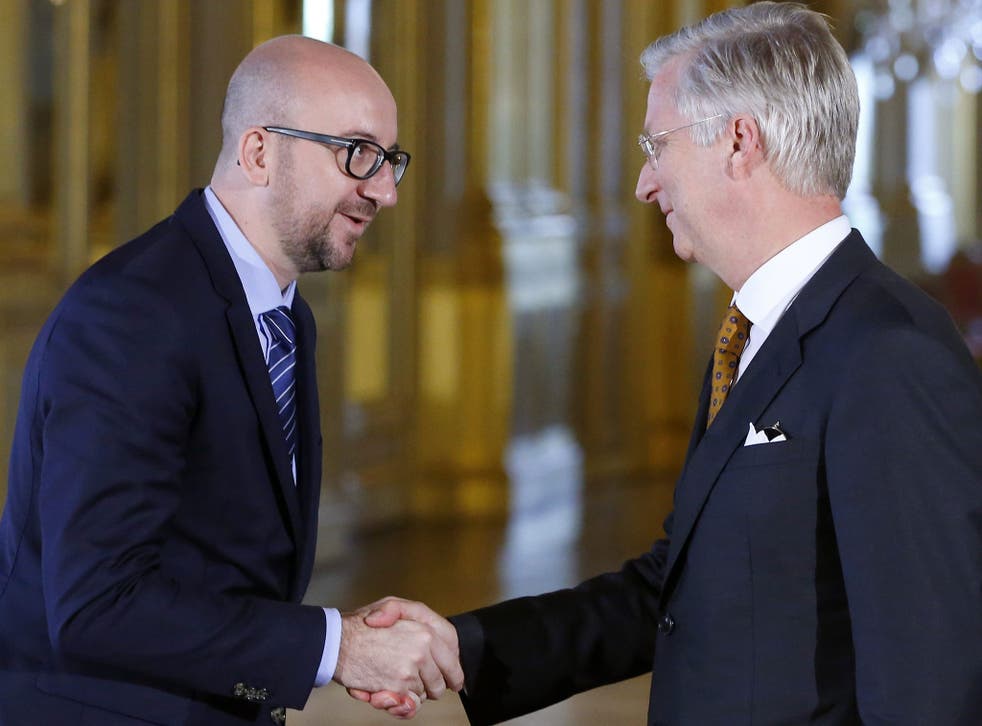 Belgium's King Philippe has sworn in a centre-right government under the leadership of Francophone free-market liberal Charles Michel, ending a four-month deadlock.
Despite an overwhelming victory of the Dutch-speaking N-VA nationalists, the party allowed a French-speaker to lead the linguistically divided nation for the second time in a row. The four-party coalition will back the business-friendly policies that N-VA leader Bart De Wever has long pushed in the face of the former socialist-led government.
Three parties from Dutch-speaking Flanders and Michel's francophone liberal party, MR, took until Friday to divvy up the portfolios with the foreign affairs post staying with MR veteran Didier Reynders.
With the socialists sidelined, the government will be looking for austerity measures and some 8 billion euros to reach a balanced budget by 2018. At the same time, they will be looking to lower some taxes and raise the pension age from 65 to 67 by 2030.
De Wever, who decided to remain mayor of the port city Antwerp instead of joining the government, is seen by many as the real leader of the government coalition. Jokingly, some say the government seat is Antwerp city hall and in one popular cartoon Michel is portrayed as a speaking puppet held by De Wever.
"The Michel government is my ideal coalition," De Wever told Saturday's edition of De Tijd. The government will center on the economic recovery from the crisis and two key N-VA issues — more linguistic autonomy and its opposition to the monarchy — have been put on the back burner.
Outgoing Prime Minister Elio Di Rupo has vowed to lead opposition to the policies and has already received strong backing from trade union leaders.
The rise of Michel is surprising since the May 25 elections yielded a big victory for the right-wing N-VA party in northern Flanders, where 6.5 million of the nation's 11 million citizens live. If the deal goes through, he will become the first liberal francophone premier in over half a century.
Though the coalition talks took over four months, that fell far short of the record 541 days of stalemate following the previous elections.
Register for free to continue reading
Registration is a free and easy way to support our truly independent journalism
By registering, you will also enjoy limited access to Premium articles, exclusive newsletters, commenting, and virtual events with our leading journalists
Already have an account? sign in
Register for free to continue reading
Registration is a free and easy way to support our truly independent journalism
By registering, you will also enjoy limited access to Premium articles, exclusive newsletters, commenting, and virtual events with our leading journalists
Already have an account? sign in
Join our new commenting forum
Join thought-provoking conversations, follow other Independent readers and see their replies