Belgium opens terror probe into machete attack on police that left female officer with deep wounds to face
Charles Michel says in aftermath of attack that 'initial indications very clearly point towards terrorism'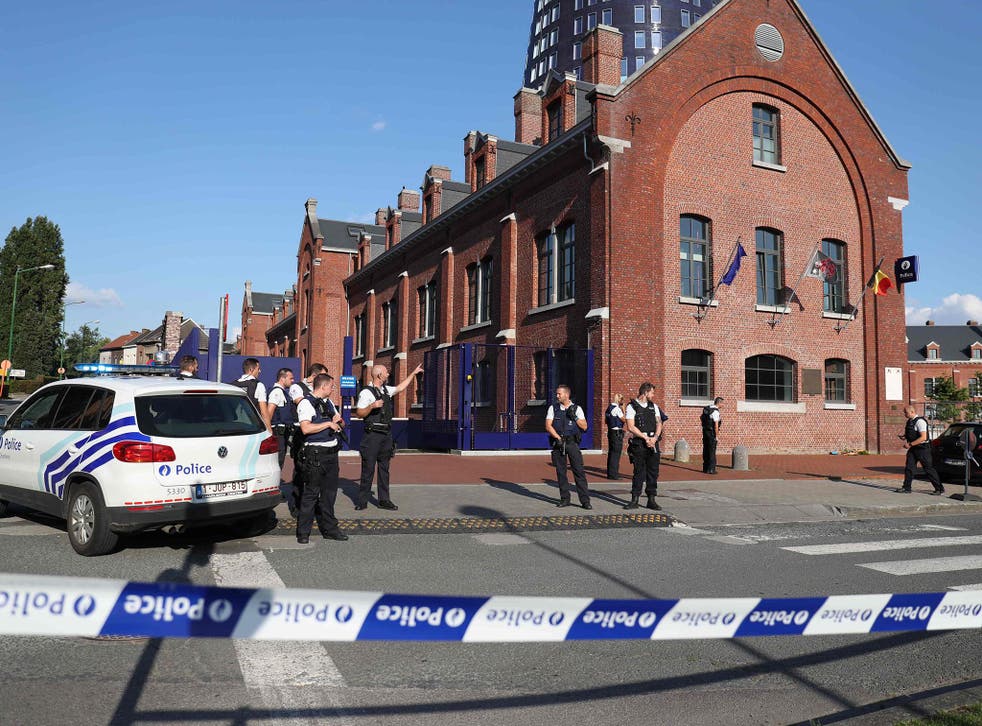 A machete attack on Belgian police which left a female officer with deep wounds to her face is being investigated as a terrorist incident, according to the Belgian prime minister.
Charles Michel cut short a holiday to southern France to return to Belgium after the incident on Saturday in Charleroi, during which the assailant was reported to have shouted "Allahu Akbar" (God is Great).
The attacker approached two female officers outside the main police station in the city, and both suffered injuries before another officer, who was nearby, shot the assailant dead.
One policewoman received only minor injuries, while the other required hospital treatment for "serious wounds" to the face. Neither's condition was described as "life-threatening".
In the aftermath of the attack, Mr Michel told broadcaster RTL by phone: "Initial indications very clearly point towards terrorism."
On Sunday he met with federal police and intelligence services chiefs over the attack the the National Security Council.
Mr Michel's spokesman, Barend Leyts, said the independent OCAM agency that assesses risks to Belgium's internal security was consulted and decided to keep the current threat level unchanged.
Register for free to continue reading
Registration is a free and easy way to support our truly independent journalism
By registering, you will also enjoy limited access to Premium articles, exclusive newsletters, commenting, and virtual events with our leading journalists
Already have an account? sign in
Register for free to continue reading
Registration is a free and easy way to support our truly independent journalism
By registering, you will also enjoy limited access to Premium articles, exclusive newsletters, commenting, and virtual events with our leading journalists
Already have an account? sign in
Join our new commenting forum
Join thought-provoking conversations, follow other Independent readers and see their replies