Berlin attack: Fund for family of murdered Polish truck driver raises more than £40,000 in one day
Lukasz Urban reportedly tried to tackle terrorist in moments before lorry smashed into crowded market
Benjamin Kentish
Thursday 22 December 2016 22:55 Comments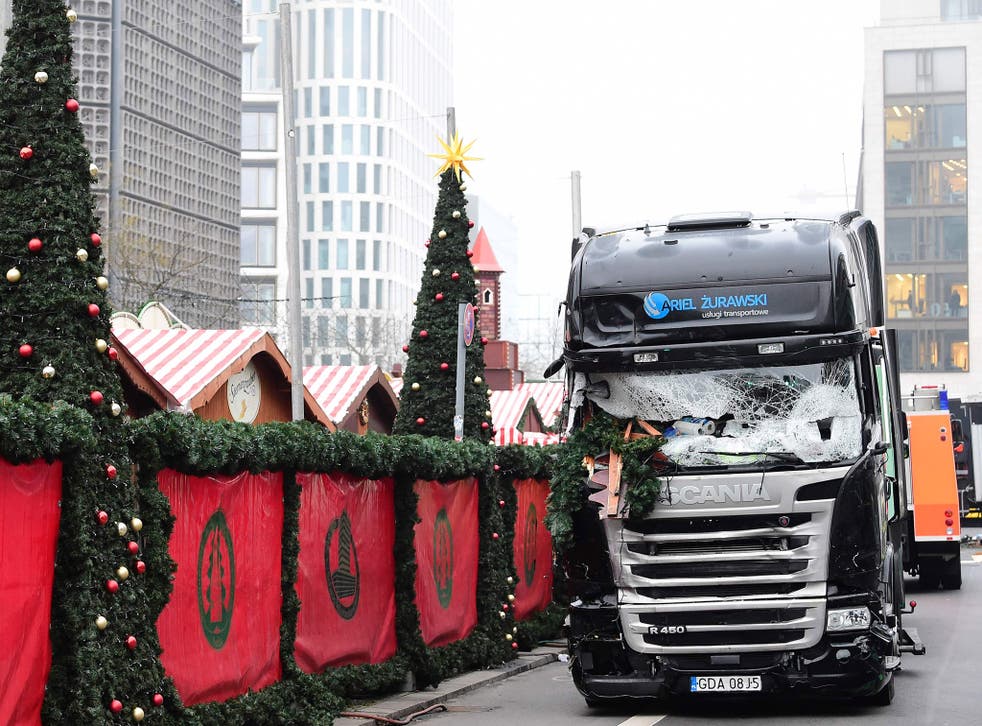 A donation page set up for the family of a Polish lorry driver who died during the Berlin market attack has raised almost £45,000 in one day.
Lukasz Urban, 37, was murdered by the attacker after his truck was hijacked shortly before it was driven into the market, killing 12 and injuring 50. The trucker was reportedly on his way home to his wife, Zuzanna, and their 17-year-old-son when he was attacked.
David Duncan, a British lorry driver from Leeds, set up the fundraising page after reading reports of how Mr Urban had heroically fought with the terrorist seconds before the truck drove into the crowd. Police are looking for a suspect who has been named as 24-year-old Tunisian Anis Amri.
Mr Duncan wrote: "Although I did not know Lukasz, the story of his untimely departure shocked and disgusted me, and I cannot comprehend how his family feel at this awful time.
"So, as a fellow trucker, I decided to reach out to the trucking community and beyond to help in some small way.
"No amount of money will bring Lukasz back, but hopefully it will help his family do whatever they need to do."
The page was set up by Mr Duncan in the name of "The Truckers of the UK and beyond".
Investigators believe the injuries Mr Urban sustained are consistent with him being alive and fighting with his attacker in the moments before the truck crashed into the crowded market.
A unnamed police officer told German newspaper Bild: "He must have put up some fight."
Berlin Christmas market lorry attack

Show all 18
Officers think Mr Urban was wrestling with the attacker when he was shot dead. He had also been repeatedly stabbed.
His cousin, Ariel, who owns the trucking company Lukasz worked for, told the Daily Mail: "It was really clear he was fighting for his life.
"His face was swollen and bloodied. Police informed me that he had suffered gunshot wounds. Despite being stabbed he was shot dead.
"I believe he would not give up the vehicle and would defend it to the end if he were attacked."
The truck was hijacked after Mr Urban reportedly stopped for a kebab.
Isis has claimed responsibility for the attack on the market and a huge manhunt for suspect Anis Amri is underway.
It emerged the suspect had previously been placed under surveillance by German authorities after they were tipped off that he may have been planning to buy automatic weapons for an attack. Security services stopped tracking him in September after failing to find evidence of any wrongdoing.
Register for free to continue reading
Registration is a free and easy way to support our truly independent journalism
By registering, you will also enjoy limited access to Premium articles, exclusive newsletters, commenting, and virtual events with our leading journalists
Already have an account? sign in
Join our new commenting forum
Join thought-provoking conversations, follow other Independent readers and see their replies