Berlin attack: German police storm refugee centre in airport hangar, say reports
Four men questioned but no arrests made, says spokesman for refugee agency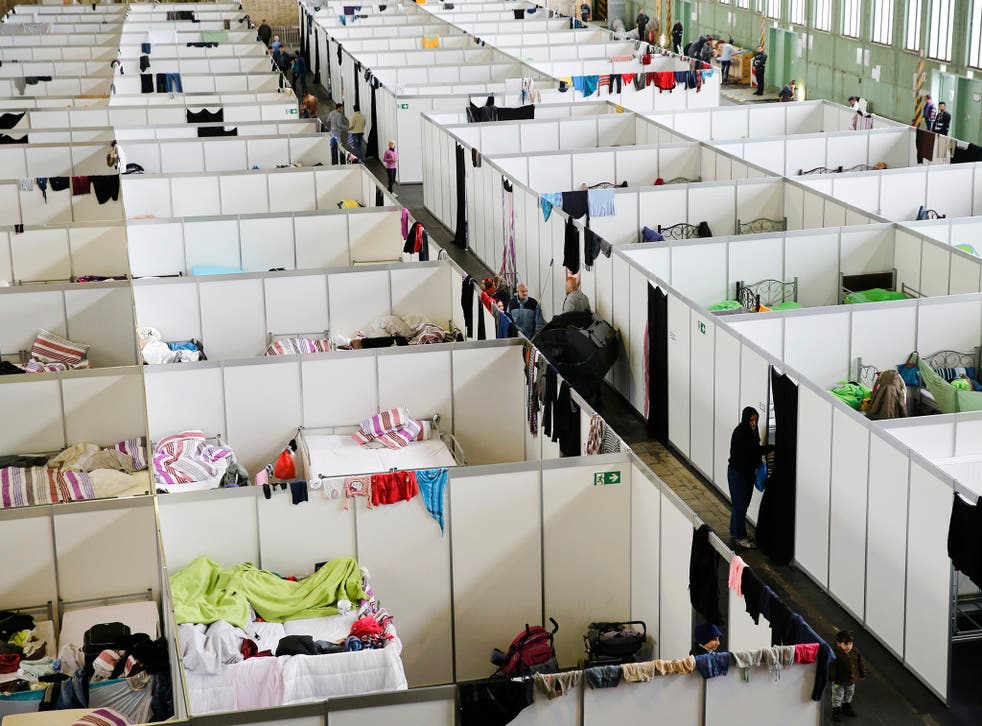 German police special forces have stormed a hangar at Berlin's defunct Tempelhof airport, which now houses Berlin's biggest refugee accommodation centre, according to German magazine Focus.
It comes hours after a truck ploughed into a crowd at a Berlin Christmas market on Monday evening, killing 12 people and injuring 48 others.
Four young men were questioned at the police station in the refugee camp, but there were no arrests, according to Sascha Langenbach, spokesman for the refugee agency.
The operation, which also involved forces from the special unit (SEK), began at 3am and lasted five hours, involving up to 250 officials, Welt.de reported.
Police have detained a migrant in relation to the incident, which they are now investigating as a "suspected terror attack" that deliberately intended to cause harm.
Video shows immediate aftermath of Berlin lorry attack
"Our investigators assume that the truck was deliberately steered into the crowd at the Christmas market at Breitscheidplatz," police said on Twitter.
"All police measures related to the suspected terrorist attack... are progressing at full steam and with the necessary diligence."
They believe the man arrived in Germany in Ferbruary as a refugee from either Afghanistan or Pakistan, the German newswire DPA reported on Tuesday, citing unnamed security sources.
Register for free to continue reading
Registration is a free and easy way to support our truly independent journalism
By registering, you will also enjoy limited access to Premium articles, exclusive newsletters, commenting, and virtual events with our leading journalists
Already have an account? sign in
Register for free to continue reading
Registration is a free and easy way to support our truly independent journalism
By registering, you will also enjoy limited access to Premium articles, exclusive newsletters, commenting, and virtual events with our leading journalists
Already have an account? sign in
Join our new commenting forum
Join thought-provoking conversations, follow other Independent readers and see their replies