Berlin attack suspect Anis Amri 'recorded video pledging allegiance to Isis'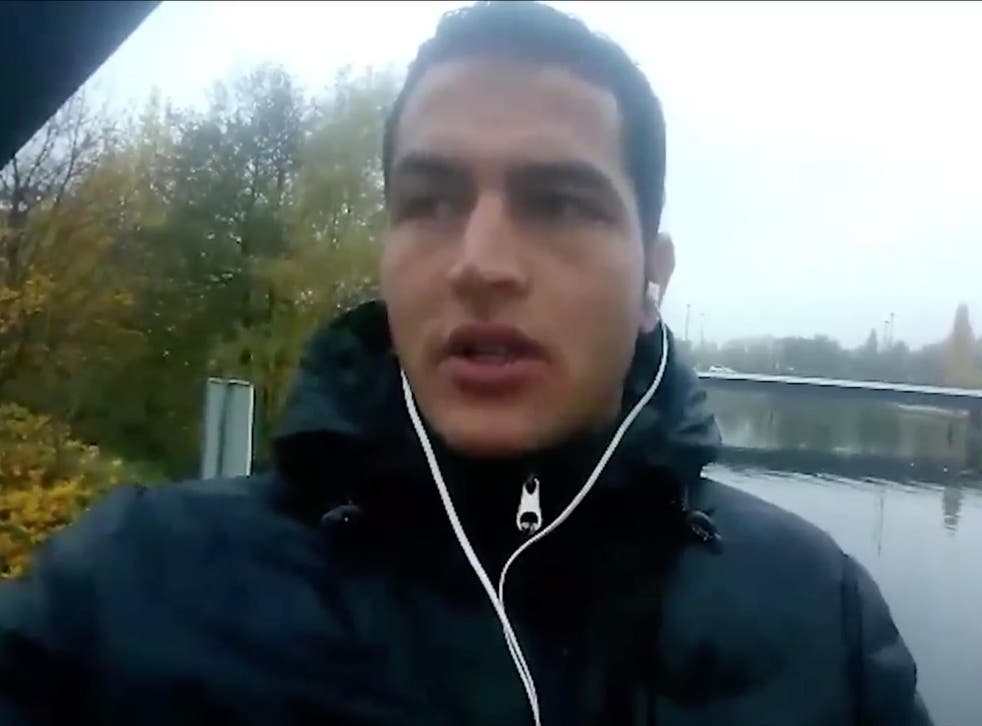 The Berlin Christmas market attack suspect recorded a video message pledging allegiance to Isis and vowing to take revenge on European "crusaders" for bombing Muslims, according to footage released by the Isis-affiliated Amaq agency.
Moments earlier Amaq named Anis Amri, a 24-year-old Tunisian man who was wanted in relation to the attack, as being responsible for the killings in Isis's name.
Amri was shot dead by Italian police who confronted him in Milan at around 3am on Friday morning. Officials said fingerprints from the body matched those found on the wheel and door of the lorry used to ram market-goers in Berlin, killing 12 and injuring many more.
In the video, a man claimed to be Amri says: "My message to crusaders bombing Muslims everyday... Their blood will not go in vain. We are a nation behind them and will take revenge for them.
"I call on my Muslim brothers everywhere... Those in Europe, kill the crusader pigs, each person to their own ability."
An Italian police chief said his men had no idea they might be dealing with Amri when they approached him outside a station in Sesto San Giovanni, a suburb of the northern city of Milan.
Antonio De Iesu told reporters that Amri had arrived in Milan's main railway station from France at around 1 a.m. and had then travelled to Sesto San Giovanni, where two young policemen approached him because he looked suspicious.
"We had no intelligence that he could be in Milan," De Iesu said. "They had no perception that it could be him otherwise they would have been much more cautious."
He failed to produce any identification so the police requested he empty his pockets and his small backpack. He pulled a loaded gun from his bag and shot at one of the men, lightly wounding him in the shoulder.
Amri then hid behind a nearby car but the other police officer managed to shoot him once or twice, killing him on the spot. Amri was identified by his finger prints.
De Iesu said that besides the gun, Amri had been carrying a small pocket knife. He also had a few hundred euros on him but no cell phone. Amri once spent four years in jail in Italy and police were trying to work out if he knew someone in Sesto.
Additional reporting by agencies
Join our new commenting forum
Join thought-provoking conversations, follow other Independent readers and see their replies