Berlin woman, 70, covers up neo-Nazi hate messages with her own graffiti
'Freedom of speech has limits. It ends where hatred and contempt for humanity begins,' says Irmela Schramm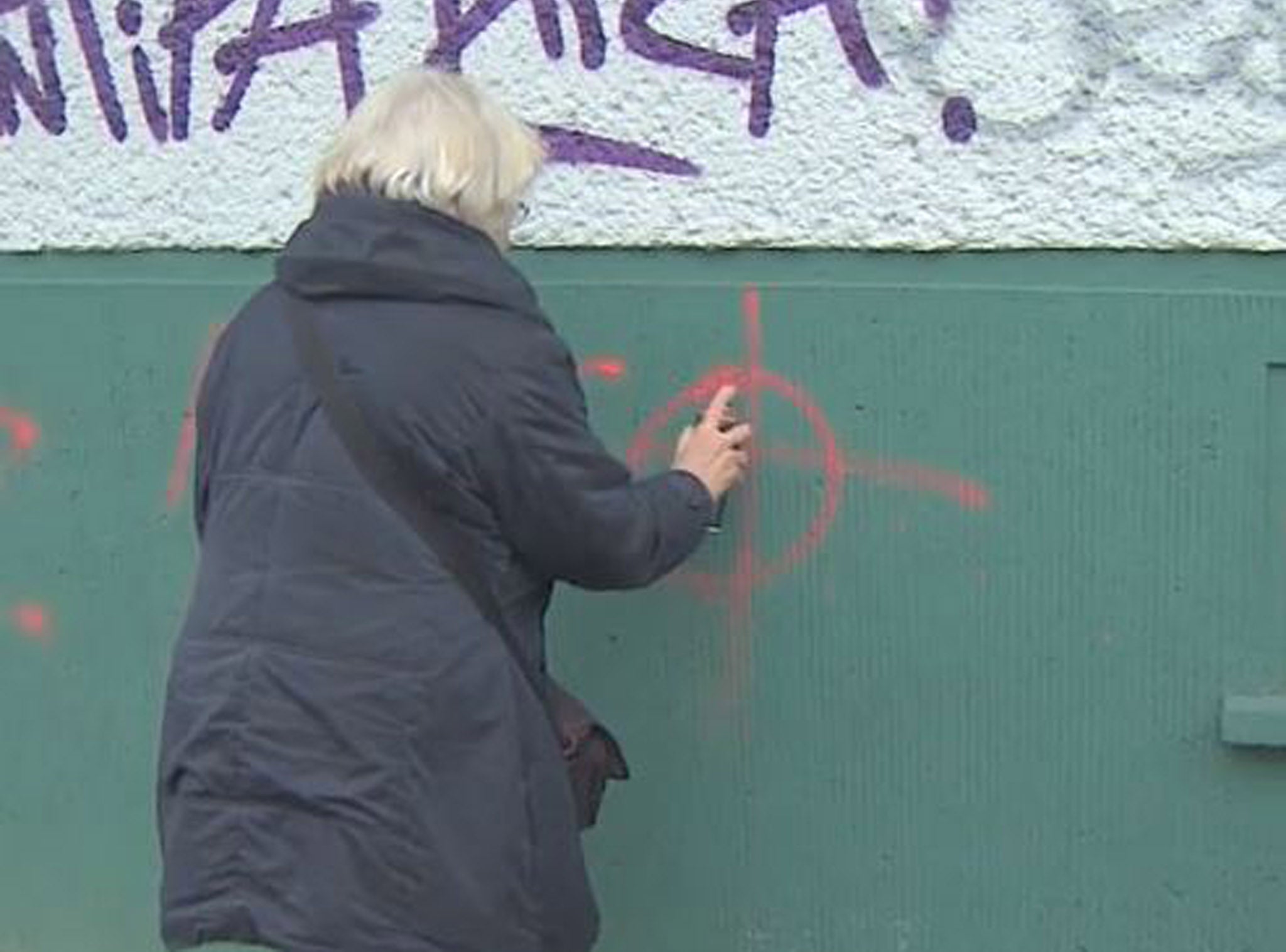 A grandmother in Berlin has been spray-painting over neo-Nazi and racist graffiti with hearts.
Irmela Schramm, aged 70, has been fighting racist messages in her local neighbourhood for the past thirty years describing herself as "Polit-Putze" - a political cleaner.
She told CNN: "I'm really concerned by this hate propaganda. And I want to take a stand.
"Not just hollow words. But to do something. I could look at that swastika and "Nazi Kiez" graffiti and say 'oh, that's awful' and walk by.
"But no one would dare to do anything. Well, I don't want to wait for someone else to do something about it."
She was first inspired to take up her decades-long mission after she saw a flyer supporting Nazi criminal Rudolf Hess in a local bus stop.
When she saw it still there returning from work, she was disgusted, got out her house keys and scratched it off.
German supermarket denies neo-nazi symbolism
Ms Schramm said:"I just scrubbed the hate away until it was all gone It was a fantastic feeling afterwards. This mind pollution was gone!
"The threshold on the misuse of freedom of speech has deteriorated over the last few years. I think it has now reached rock bottom
"People tell me I am intolerant, that I don't respect the far-right's freedom of speech. But I say: Freedom of speech has limits. It ends where hatred and contempt for humanity begins."
Join our commenting forum
Join thought-provoking conversations, follow other Independent readers and see their replies