Berlin to freeze rents and give tenants rights to sue landlords after rising costs force residents out to suburbs
New law tackling rising prices sets cap for 1.5 million properties built before 2014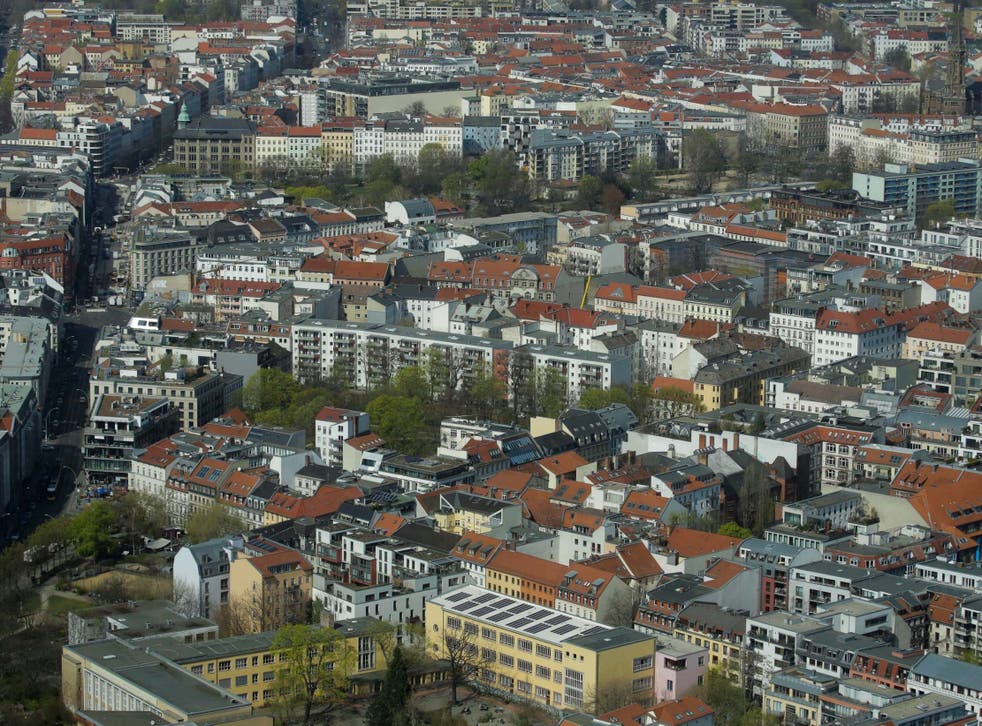 Rents in Berlin will be frozen for five years under a new law targeting the housing crisis in the German capital.
The legislation which was passed by the state senate earlier this week following an agreement between The Left Party, the Social Democrats and the Green Party, applies to 1.5 million apartments in the city.
It limits rents to a maximum of €9.80 per square metre excluding bills, at a time when the current average rent stands at €11.60.
Tenants will also be able to sue landlords to reduce rents if they are above the cap, while landlords face restrictions on their ability to raise prices
Although the legislation still requires state parliament approval, it is expected to come into force at the beginning of 2020.
First pictures of the polar bear cub born in Berlin Zoo

Show all 30
Katrin Lompscher, the senator for urban development and housing who proposed the legislation, said it was "good news for Berliners".
She added: "In the next five years, tenants no longer have to fear losing the roof over their heads due to exincorbitant rent increases or high modernization costs."
Berlin, which was known for low rents after the wall came down in 1989, has seen sharp rises in prices since the 1990s and now has the lowest rate of home ownership in Germany, at just 18 per cent.
Many have been forced to move out into the suburbs.
By 2016 the lack of affordable housing prompted the city government to pass legislation aimed at preventing apartments being left empty by property speculators or rented out to tourists using Airbnb and other services.
The latest legislation sets out a "rent table" with different limits set depending on when the property was built, beginning at €3.92 per square metre for pre-1918 properties with heating and without a bath.
It does not apply to new buildings constructed since 2014 and permits increases for "modernisation measures" and in case of economic hardship of the landlord.
However, the real estate industry and opposition politicians have criticised the bill, suggesting that the government should instead focus on the construction of new apartments.
Support free-thinking journalism and attend Independent events
Some experts also suggested it would encourage a black market in housing and discourage landlords from maintaining their properties.
"Then the plaster crumbles from the ceiling and the bathroom looks like hell," Harald Simons, director of the Empirica research institute, told The Local website.
Similar legislation has been passed in other cities and countries around the world, including New York, California, Canada, Madrid, Barcelona and Amsterdam.
Join our new commenting forum
Join thought-provoking conversations, follow other Independent readers and see their replies