Berlusconi to run for political office again
Some observers say the media mogul will not win a majority without Northern League support
Michael Day
Wednesday 11 July 2012 23:30 Comments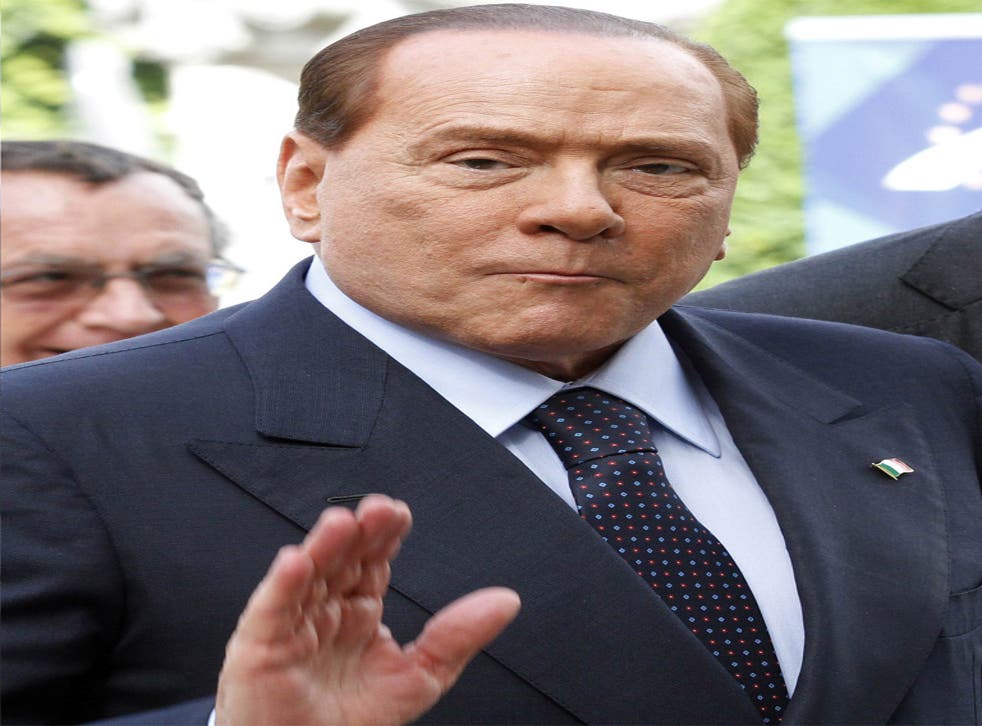 If anything can make Italy's caretaker Prime Minister Mario Monti work even harder to save the country's economy – and the euro – by next spring, it might be yesterday's confirmation that the scandal-struck tycoon Silvio Berlusconi is to stand again for high office.
The politician previously anointed by Mr Berlusconi as his political heir, Angelino Alfano, said yesterday: "I believe he will decide to offer himself for re-election. Many people, including me are asking him to do it. There's a big groundswell of support behind him becoming a candidate."
Mr Berlusconi, the three-times premier who faces criminal charges in two trials, was effectively forced out of office last November when the money markets signalled they had lost all confidence in his government's financial and economic policies.
The Corriere della Sera newspaper said Mr Berlusconi was persuaded to stand again next spring by polls that suggested the centre-right's public support would be doubled with him at the helm instead of Mr Alfano.
One of Mr Berlusconi's most prominent supporters, the MP Daniela Santanche, said: "We have no one better than Berlusconi. For months I've been saying he is our best candidate."
Some observers have suggested that Mr Alfano, who lacks charisma, was deliberately installed as head of the PDL (People of Freedom) party by Mr Berlusconi on the basis that he could be easily removed. But others said Mr Berlusconi, 75, would not win a majority without the support of the populist Northern League party, with which he is currently estranged.
Register for free to continue reading
Registration is a free and easy way to support our truly independent journalism
By registering, you will also enjoy limited access to Premium articles, exclusive newsletters, commenting, and virtual events with our leading journalists
Already have an account? sign in
Join our new commenting forum
Join thought-provoking conversations, follow other Independent readers and see their replies