Bilal Erdogan: Italy names Turkish president's son in money laundering investigation allegedly connected to political corruption
Bilal Erdogan says he is in Italy only to complete a PhD at a university in Bologna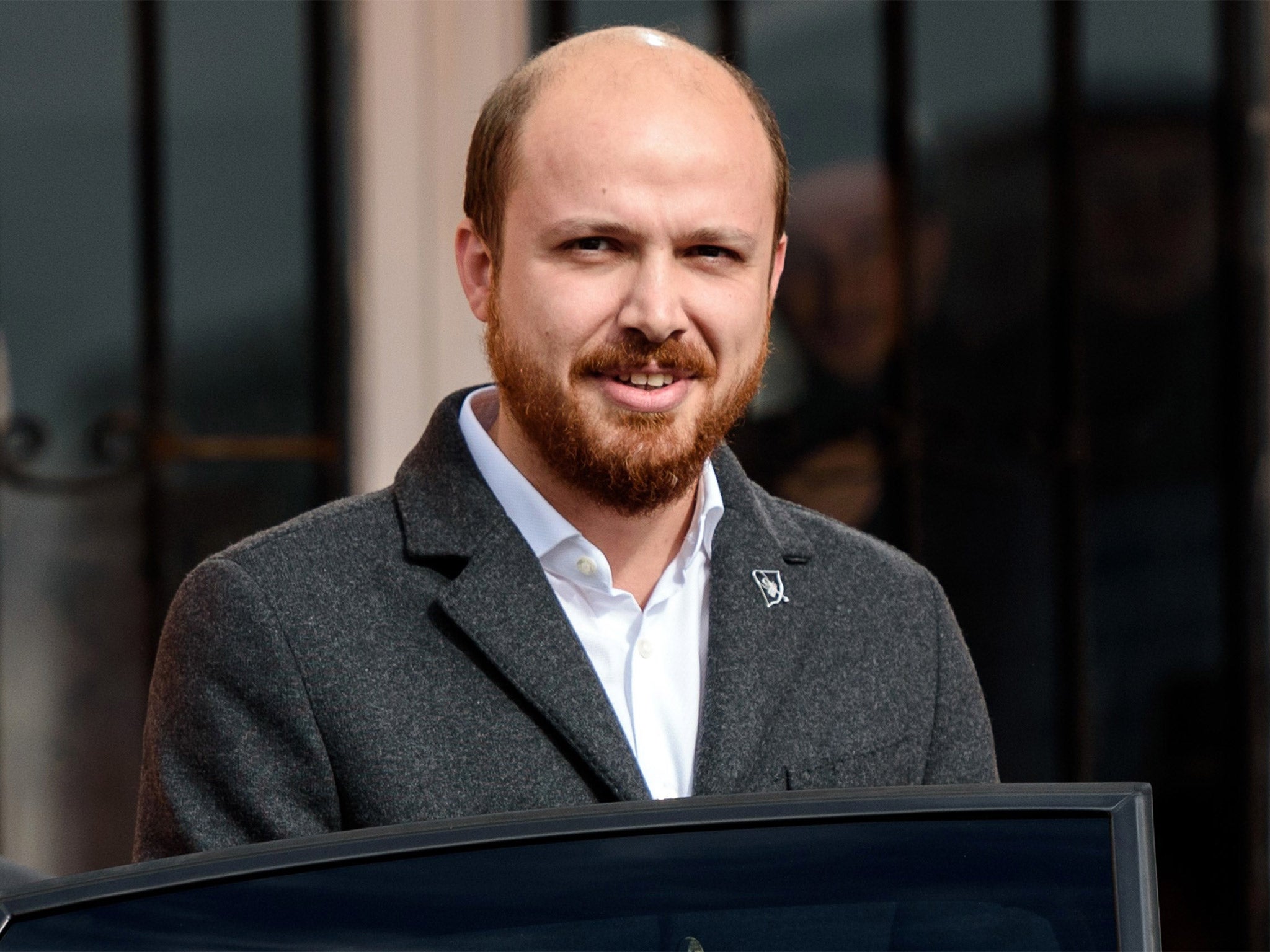 A son of the Turkish President Recep Tayyip Erdogan is under investigation in Italy for money laundering, in connection, it has been claimed, with the 2013 corruption scandal that rocked the Turkish political establishment.
The Bologna public prosecutor has opened a file on Bilal Erdogan, 35, after a key opponent of the Turkish regime officially denounced the president's son, alleging he brought in large amounts of money to Italy last September to be recycled. The claim was made by the political dissident and Turkish businessman Murat Hakan Uzan, whose brother Cem Uzan founded Turkey's Youth Party.
The Italian Manuela Cavallo is investigating claims that the money may relate to the massive political corruption scandal involving Turkey's ruling AKP party. Bilal Erdogan has said he is in Italy with his wife and children purely to resume his PhD studies at the Bologna campus of America's Johns Hopkins University, which he began in 2007.
In 2013 his name surfaced in the massive graft scandal that hit the AKP and senior Turkish government officials. Turkish prosecutors said it involved an alleged money laundering scheme designed to bypass United States-led sanctions on Iran. They ordered the arrest of 52 people in December 2013 and went on to accuse 14 people – including several family members of cabinet ministers – of bribery, corruption, fraud, money laundering and gold smuggling.
Recep Tayyip Erdogan's most controversial quotes
Show all 8
The whistleblowers who tipped off the police claimed that the son of the then Prime Minister (now President) Recep Tayyip Erdogan was next in line for questioning.
The subsequent release on YouTube of audio recordings in which President Erdogan was allegedly heard telling his son to urgently get rid of tens of millions of dollars ignited a political firestorm. Mr Erdogan has claimed the recordings were falsified but some experts have contradicted this. Both the Erdogans have denied any wrongdoing regarding the 2013 scandal.
President Erdogan even claimed that a coup attempt was under way and reacted to the accusations by dismissing police officers, prosecutors and judges.
In the complaint filed this week with the Bologna prosecutor by Mr Uzan's lawyer, Massimiliano Annetta, it is claimed that €1bn (£779m) is still unaccounted for as a result of the corruption, according to reports.
Mr Uzan, who is currently in exile in France, also quoted anti-Erdogan dissidents as claiming that the president's son flew to Italy in September with a large sum of money as part of a "getaway operation". Last October, soon after Bilal Erdogan's arrival in Bologna, the anonymous Turkish whistleblower known in the media as Fuat Avni, who has been a thorn in the side of the Erdogan government, claimed on Twitter that Bilal went to Italy with large amounts of cash, saying: "They [the Erdogan family] are planning to keep Bilal in Italy until the [November] election. They will determine whether he will be coming back according to the situation after the election."
According to the news agency Ansa, Ms Cavallo is also investigating claims that Bilal arrived in Bologna with an attachment of armed bodyguards who initially were not allowed into the country, until within a matter of hours they were issued with Turkish diplomatic passports.
Giovanni Trombini, a Bologna-based lawyer representing Bilal, acknowledged that a criminal investigation involving his client had been opened but told The Independent that he was not prepared to comment until the exact nature of the accusations against his client were clear. The Bologna prosecutor was not available for comment.
Join our commenting forum
Join thought-provoking conversations, follow other Independent readers and see their replies