Black Friday for euro crisis
French rating downgrade may undermine rescue fund as the collapse of Greek bailout talks brings default nearer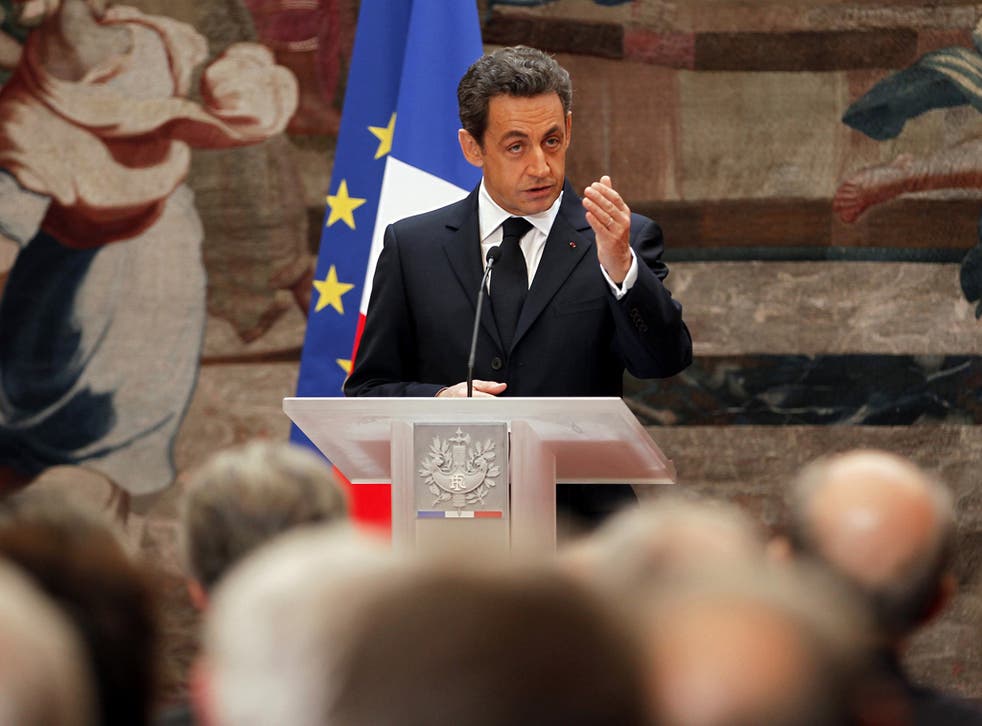 The eurozone lurched further into chaos as France was downgraded by a top credit rating agency and talks on a crucial deal to restructure Greece's unsustainable public debt burden broke down.
The value of the euro fell sharply and stock markets in Europe and America witnessed a late selling spree after reports spread that Standard & Poor's was about to downgrade one of the economic pillars of the single currency.
France was joined by Austria in losing the coveted AAA rating last night and they were among nine European countries to be downgraded, including Spain, Italy and Portugal. Markets also reacted badly to an announcement from a global banking lobby group that efforts to persuade Greece's private creditors to agree to a steep reduction in the size of the country's debts had failed.
While large European banks are prepared to agree to a "voluntary" restructuring of their Greek bonds, smaller hedge funds have refused to accept a writedown in the value of their investments.
"Discussions with Greece and the official sector are paused for reflection on the benefits of a voluntary approach," said Charles Dallara, managing director of the Institute of International Finance. The wording of the message hinted at the possibility that Greece's official backers in the IMF and Europe might impose a writedown on the country's creditors, which could destabilise nervous financial markets more. The other threat is a Greek default. Germany, the largest contributor to the bailout of Greece, has warned that without a restructuring deal, the next instalment of rescue funds Athens needs to pay back €14bn of debt on 20 March will not be delivered.
Nicolas Sarkozy called a crisis cabinet meeting last night. France's loss of its AAA credit rating means the European Financial Stability Facility would find it more difficult to raise money on the capital markets. But experts said the significance of the French downgrade lay in its symbolism. "This throws the scale and breadth of this crisis into sharper relief," said Nicholas Spiro of Spiro Sovereign Strategy. "This will doubtless affect sentiment when markets open on Monday morning."
The downgrading of Italy and Spain will reignite speculation that they will need to be bailed out, while the BB rating for Portugal reduces its debt to junk status. Cyprus, Malta, Slovakia and Slovenia were also downgraded.
Before yesterday afternoon, optimism in financial markets about the future of the eurozone was rising. Italy, the most vulnerable economy, which must refinance €440bn of debts this year alone, managed to raise €5bn in the capital markets in loans at a lower interest rate than it previously paid.
Some hedge funds – identified as York Capital, Och Ziff and Marathon Asset Management – are reported to have led the resistance to an agreement on a 50 per cent "haircut" in the value of their Greek loans. It has been suggested that managers of these funds have taken out insurance policies on their bonds. This means that if Greece were forced into a default, the funds would not lose out, and is believed to have emboldened the managers to refuse to co-operate.
Another credit ratings agency, Fitch, said this week it had no plans to downgrade France's rating. "France is not a crisis country," David Riley, Fitch's head of global sovereign ratings, said.
Large European banks, many in France, may hold around €120bn of Greek bonds. €80bn of the country's debt is believed to be in the hands of smaller asset managers, including hedge funds.
Register for free to continue reading
Registration is a free and easy way to support our truly independent journalism
By registering, you will also enjoy limited access to Premium articles, exclusive newsletters, commenting, and virtual events with our leading journalists
Already have an account? sign in
Register for free to continue reading
Registration is a free and easy way to support our truly independent journalism
By registering, you will also enjoy limited access to Premium articles, exclusive newsletters, commenting, and virtual events with our leading journalists
Already have an account? sign in
Join our new commenting forum
Join thought-provoking conversations, follow other Independent readers and see their replies