Black Pete: 'Cheese-face' to partially replace blackface during Dutch festivities
Black Petes will be joined by Petes painted as cheeses and caramel waffles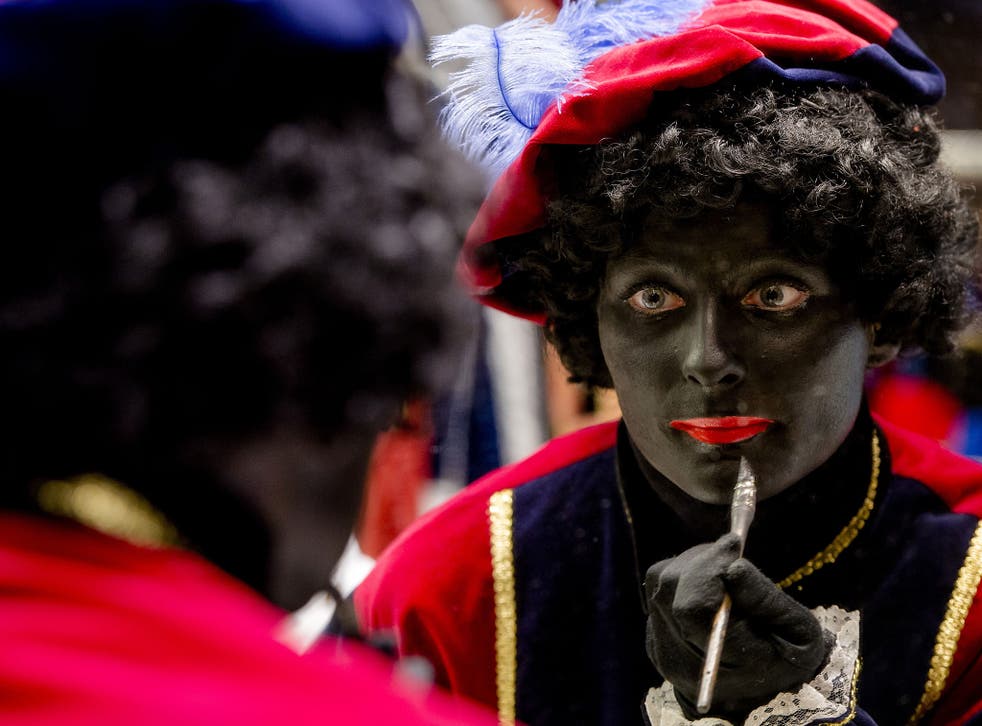 The debate surrounding the Dutch Black Pete tradition, where Santa's helpers appear in blackface, has become increasingly heated in the last year. Next month the city of Gouda will be hosting the national opening of the festive season. During the televised event, Sinterklaas, the Dutch version of Santa Claus, will arrive by boat accompanied by his helpers, the now controversial Black Petes.
In response to pressure from those opposing the traditional image of Black Pete, the city's council has decided to paint some of the Petes' faces a golden yellow to represent Gouda cheese. Officials have also announced that some Petes will have their faces adorned with the chequered pattern of the famous Dutch caramel waffles, or "stroopwafels".
"There are many supporters of the traditional Black Petes, but also people who would like to see change," Gouda's mayor Milo Schoenmaker told ANP. He has spent the last months speaking to local residents about the issue.
"It wasn't such a difficult search. Gouda is known for its cheese and its waffles, so that's what comes to people's minds," he explained. "We were looking for a way to show that you can respond to the current debate by looking for a new interpretation in a playful way."

The majority of Santa's helpers in Gouda will be painted brown, rather than black, and will not be wearing the stereotypical golden earrings and red lipstick which they were known for in the past.
Earlier this week it was announced that a "substantial" number of the Black Petes in Amsterdam will have their faces decorated to look as though they have soot smudges on them, instead of being painted entirely black. This initiative is inspired by the story told to many children to justify Pete's classical look; he is black as a result of getting dirty whilst delivering presents through the chimney.
Register for free to continue reading
Registration is a free and easy way to support our truly independent journalism
By registering, you will also enjoy limited access to Premium articles, exclusive newsletters, commenting, and virtual events with our leading journalists
Already have an account? sign in
Register for free to continue reading
Registration is a free and easy way to support our truly independent journalism
By registering, you will also enjoy limited access to Premium articles, exclusive newsletters, commenting, and virtual events with our leading journalists
Already have an account? sign in