Madrid Barajas airport bomb threat: Passengers on jet to Saudi Arabia evacuated
Discovery of note reading 'bomb aboard' sees flight due to leave for Riyadh grounded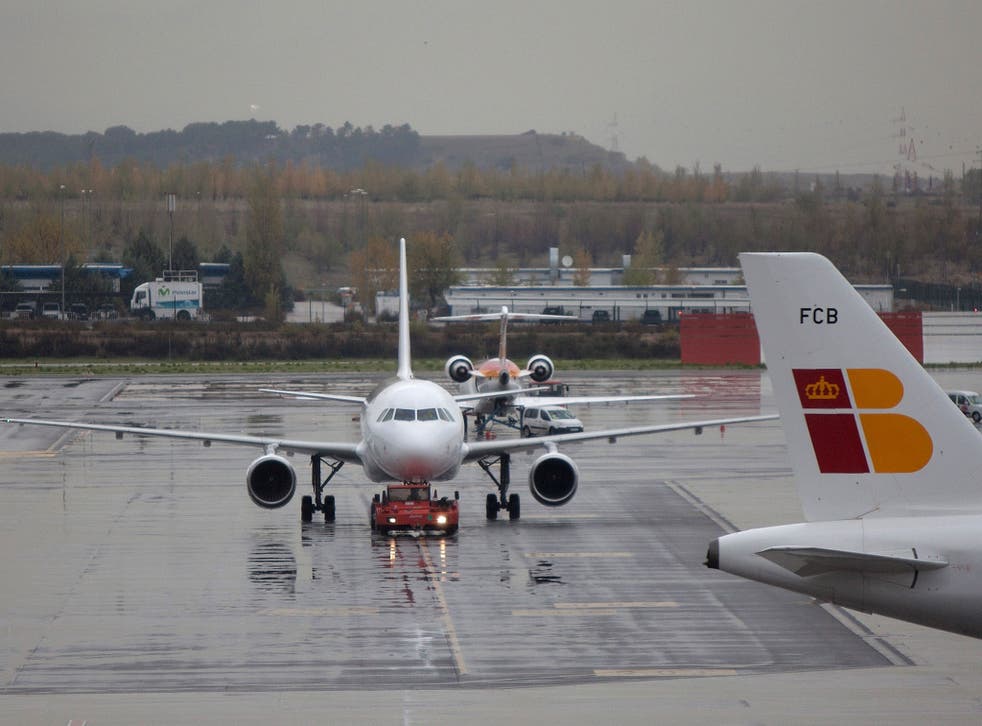 Passengers on a jet set to leave Madrid for Saudi Arabia were evacuated following a bomb threat, Spanish media has reported.
According to the El Pais newspaper, Madrid's Barajas Airport was put on alert after the commander of a Saudi Arabian Airlines flight due to fly from the Spanish capital to Riyadh reported the communication
SVA fLIGHT 226 was due to depart at 10.54 but remained grounded at the airport, according to Aena, the Spainish airport authority.
Passengers were safely evacuated from the plane.
El Pais reports that police sources said the alert was issued after a note - reading "bomb aboard" - was found pinned up with a knife on the door of a luggage rack in the aircraft.
A crew member saw the note just before the flight was due to take off and the aircraft was diverted to a secure area of the airport.
Aena said security forces were making appropriate inquiries at the airport, which remains open - although a spokeswoman said she did not have any details about the nature of the threat.
A high-alert "general alarm", initially placed on the airport by law enforcement officials, was later reduced to "local" once passengers on the flight had disembarked.
Register for free to continue reading
Registration is a free and easy way to support our truly independent journalism
By registering, you will also enjoy limited access to Premium articles, exclusive newsletters, commenting, and virtual events with our leading journalists
Already have an account? sign in
Register for free to continue reading
Registration is a free and easy way to support our truly independent journalism
By registering, you will also enjoy limited access to Premium articles, exclusive newsletters, commenting, and virtual events with our leading journalists
Already have an account? sign in
Join our new commenting forum
Join thought-provoking conversations, follow other Independent readers and see their replies