Borgring: 1000-year-old Viking fortress uncovered in Denmark
It is the fifth Viking castle to be discovered in the country since the 1930s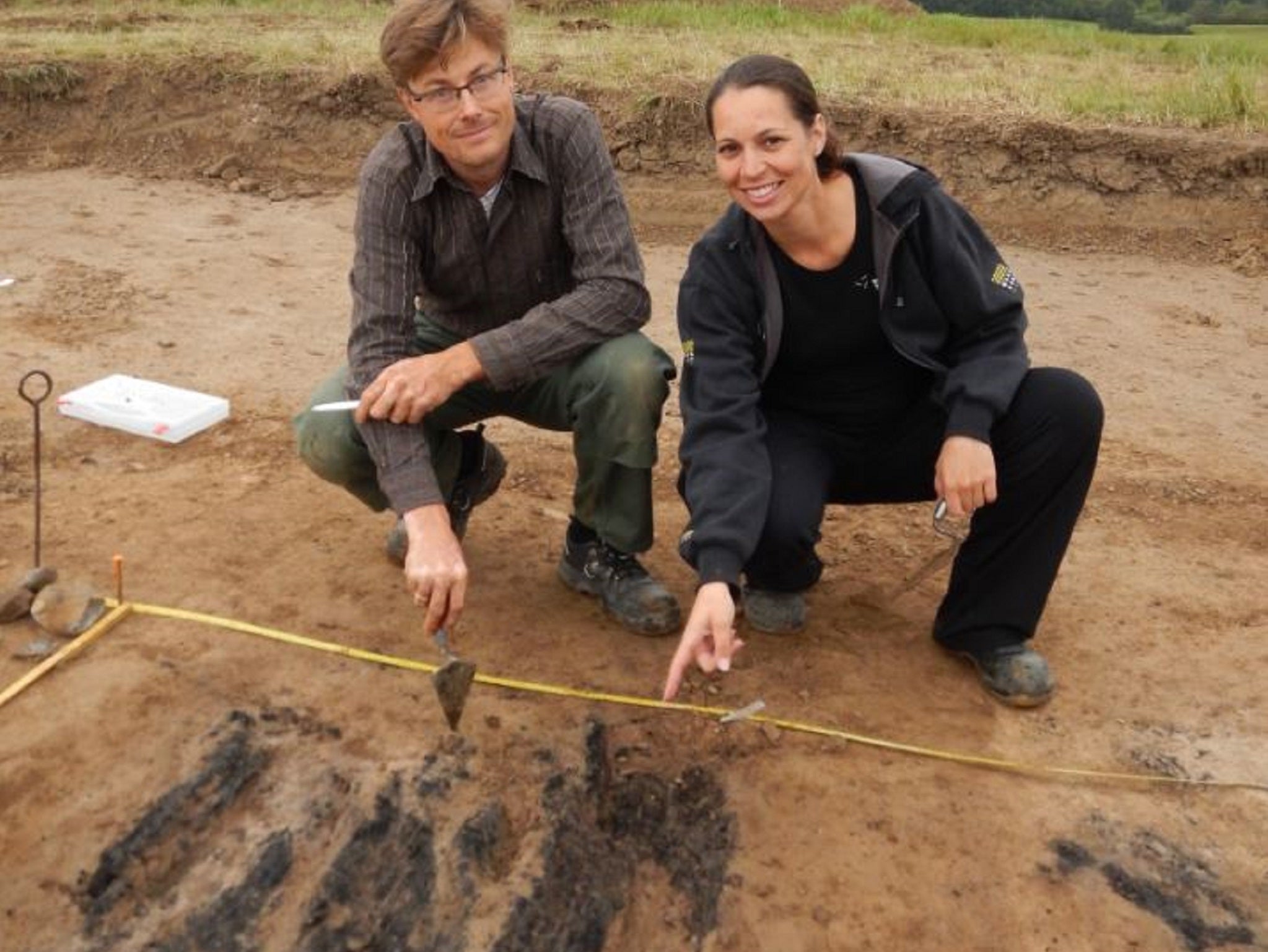 A 10th-Century Viking fortress has been discovered by archaeologists in Denmark.
The circular structure was found at Borgring, to the west of the country, in 2014, but now new tests have revealed it was likely to have been built by King Harald Bluetooth Gormsson.
The structure was built in a perfect circle and is the fifth Viking castle to be discovered in the country since the 1930s.
Much of the fortress cannot be seen above ground but scientists used high-resolution LiDAR mapping to see the ruins in detail, researchers said in the journal Antiquity.
Other techniques including geophysical survey and targeted small-scale excavation revealed the fortress belongs to the Trelleborg style.
Researchers believe Borgring is the first monument in this style to be discovered in Denmark in more than 600 years.
Archaeologists used carbon dating to discover how old the monument is by testing two samples of wood from the fortress near Køge.
'Vikings' invade the Shetland Islands
Show all 12
The discovery sheds new light on how the Vikings lived and how society functioned at the time.
Torben Dehn, a special consultant at the Danish Agency for Culture, said: "It's really been a discovery that's put Danish cultural heritage on the world map.
"Three of the other Viking ring fortresses are included in the 'Viking Age Sites in Northern Europe' tentative list for inclusion in UNESCO's World Heritage Site list.
"The continuing research will show whether 'Borgring' will also be included on the list."
Join our commenting forum
Join thought-provoking conversations, follow other Independent readers and see their replies