Isis directs 12-year-old boy to attempt bombing of German Christmas market
Officials say boy planted device outside town hall in second attempt days after first failed
Lizzie Dearden
Friday 16 December 2016 13:35 Comments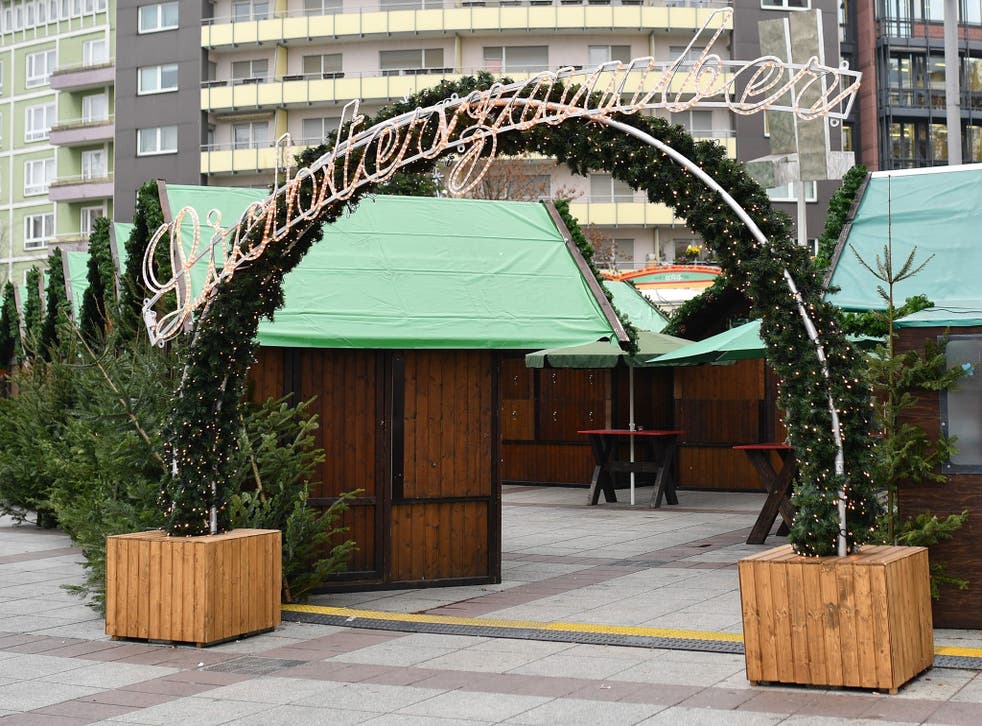 A 12-year-old boy has attempted to bomb a Christmas market and town hall in Germany under the possible direction of Isis.
Officials say the child tried to launch the first attack in Ludwigshafen on 26 November, leaving a rucksack containing a homemade nail bomb at the town's popular festive market.
But it did not explode and days later, he allegedly made a second attempt by planting a device in a bush by the town hall and shopping centre.
A passer-by called police about the suspicious bag on 5 December and detectives found what appeared to be an improvised explosive device.
It was composed of a jar filled with powder and a wire, with nails taped around the outside.
Security sources told Focus magazine the boy had been radicalised and was "abetted or instructed" by an unidentified member of Isis. He reportedly planned to join the group in Syria over the summer.
The group frequently advertises the use of child soldiers and suicide bombers in its propaganda, as well as indoctrinating the children of foreign fighters to become the group's "next generation".
Rheinpfalz Police said the boy's device contained "pyrotechnic material" believed to have been extracted from fireworks and sparklers.
"Tests revealed that the mixture was combustible but not explosive," a statement said. "There was no danger to the surrounding buildings."
Terrorism in 2016: Terror attacks in Europe claimed by Isis

Show all 9
The suspect, a 12-year-old German-Iraqi boy from Ludwigshafen who was born in Germany in 2004, has not been publicly named by authorities.
Hubert Ströber, from the Frankenthal public prosecutor's office, told The Independent no criminal proceedings could be launched as the boy is under Germany's age of criminal responsibility.
He declined to comment on reports the boy had been instructed by Isis, adding: "The federal public prosecutor (GBA) is investigating his motives."
A spokesperson for the GBA confirmed it was investigating a nail bomb found in Ludwigshafen but said he could give no further information while the inquiry continued.
The boy has been taken into the care of the state youth welfare office while investigators attempt to trace any associates who may have been linked to the plot.
Germany has been on high alert since it was hit by two terror attacks carried out by Isis supporters in July, with other plots subsequently uncovered.
According to figures released in May by intelligence services, 820 jihadis have left Germany for Syria and Iraq, with a third known to have returned, 140 killed and 420 remaining abroad.
Register for free to continue reading
Registration is a free and easy way to support our truly independent journalism
By registering, you will also enjoy limited access to Premium articles, exclusive newsletters, commenting, and virtual events with our leading journalists
Already have an account? sign in
Join our new commenting forum
Join thought-provoking conversations, follow other Independent readers and see their replies