Trump administration rejects Theresa May's post-Brexit agriculture deal with EU
Proposal was key part of Prime Minister's plans for a smooth Brexit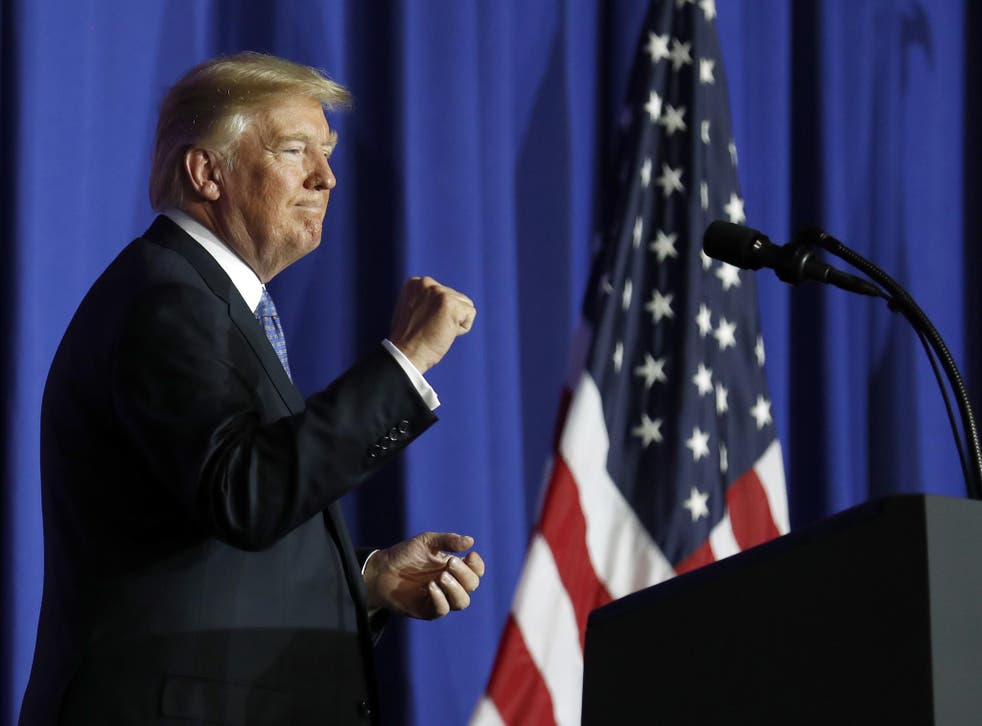 The US has objected to a deal between the UK and EU to divide agricultural import quotas, one of Theresa May's key plans for a smooth Brexit.
British and European negotiators had been working on an agreement to split tariff rate quotas, which would allow some agricultural produce to enter the EU from countries outside of the union.
A preliminary deal was drawn up between London and Brussels over how to split the EU's existing tariff rate quotas (TRQs) - agreed under the World Trade Organisation - but it was rejected by the US, Canada, New Zealand, Argentina, Uruguay, Brazil and Thailand in a co-signed letter.
Brexit talks: European Parliament says sufficient progress not made
The news is setback for the Prime Minister, who presented the deal as a breakthrough for a successful Brexit, particularly as Donald Trump was a proponent of Britain exiting the EU.
The argument put forward for the deal by Britain and the EU is that the rest of the world will not be left "worse off" if the bloc's quotas are reduced and Britain takes a share of them.
The letter from the objectors states they were not consulted and the deal would disrupt "the delicate balance of concessions and entitlements that is fundamental to the global trade architecture today."
"We are aware of media reports suggesting the possibility of a bilateral agreement between the United Kingdom and the European Union 27 countries about splitting TRQs based on historical averages," the letter read.
Jean-Claude Juncker: Britain needs a 'miracle' to meet deadline for Brexit deal
"We would like to record that such an outcome would not be consistent with the principle of leaving other WTO members no worse off, nor fully honour the existing TRQ access commitments.
"Thus, we cannot accept such an agreement."
New Zealand deputy trade secretary Vangelis Vitalis tweeted other states "have ideas" do not want to have a "solution" imposed on them.
"Sorry that key partners assume a deal they strike between them will suit RoW. Didn't need to be this way," he wrote.
UK news in pictures

Show all 50
The objectors said the deal say it will indeed leave them "worse off" as a separate quota for Britain would mean exporters could not compensate for low British demand by selling to another EU country, which they currently can.
Join our new commenting forum
Join thought-provoking conversations, follow other Independent readers and see their replies