Brexit: How Europe is responding to the EU referendum result
Politicians in other European countries are now demanding their own referendum, following the Brexit result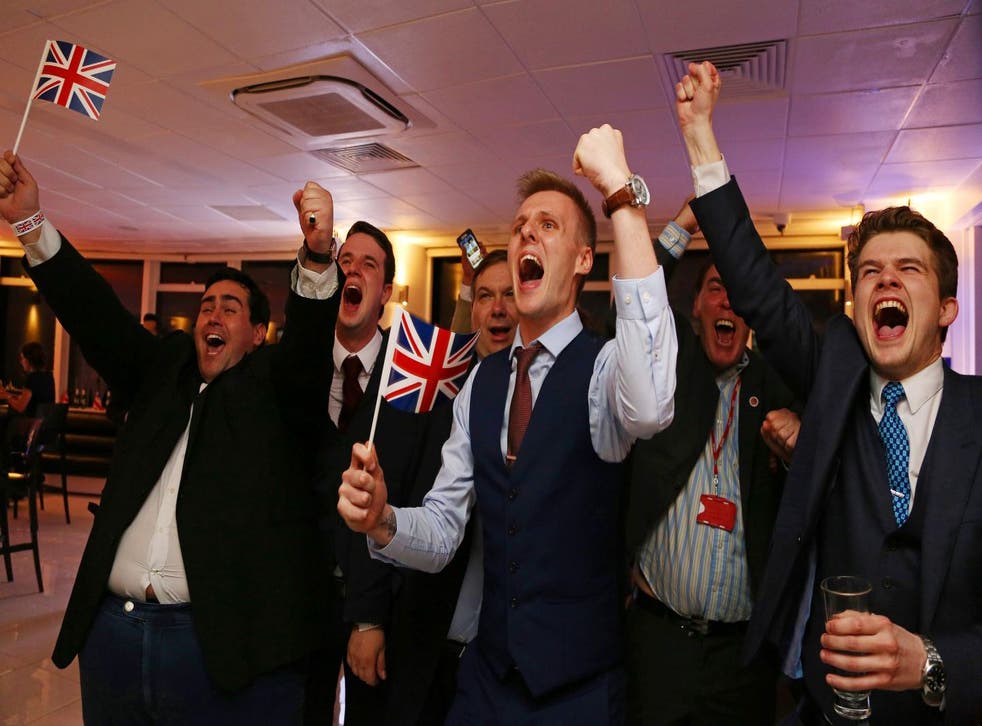 This morning the world has woken to the news that the UK has voted to leave the European Union.
A decisive victory for the Leave campaign has been declared, with Nigel Farage announcing that "dawn is breaking on an independent United Kingdom."
At home, politicians and pundits are reacting to the historic vote, with David Cameron's premiership now in question, as well as the practicalities of how a Brexit will actually take place.
Nigel Farage: 'Let today be our independence day'
Across Europe, politicians and press have been responding to the news with mixed reactions, including some leaders now calling for a similar referendum to be held in their own country.
Far-right French politician Marion Le Pen has celebrated the result, exuberantly tweeting "Victory!"
She then followed with a further message calling for France to have a similar vote, dubbing it 'Frexit'.
She wrote: "From Brexit to Frexit: It is now time to bring democracy to our own country. The French must have the right to choose."
Similarly, leader of the Dutch Freedom Party Geert Wilders has called for a referendum for his own country. He wrote: "Hurrah for the British! Now it's our turn, time for a Dutch referendum."
EU referendum - in pictures

Show all 18
Germany's Economic Minister Sigmar Gabriel tweeted his shock, writing: "Damn, a bad day for Europe."
Norway's Prime Minister Erna Solberg conceded the result represents "political challenges" for the EU.
Gerard Araud, French ambassador to the US, called the result a crucial one which shows the EU must "reform or die."
President of the European Parliament, Martin Schulz has said that the UK's ambiguous relationship towards Europe is now clear:
The President of Lithuania had a more reflective message, simply tweeting: "Respect, regret, re-engage."
Acting Prime Minister of Spain Marino Rajoy, tweeted: "Next steps- serenity, greater integration" / "Proximos pasos- serenity, greater integration".
In Ireland, the Prime Minister is due to make a statement shortly. He has previously warned against Brexit, citing concerns it could destablise the Northern Irish peace process.
In the UK, Northern Irish Deputy First Minister Martin McGuinness has called for a border poll on Irish reunification, over concerns about how the border between Northern Ireland and the Republic of Ireland could now be affected.
In Scotland, calls are growing for a second referendum on Scottish independence after every single result in the region was in favour of remaining in the EU.
Register for free to continue reading
Registration is a free and easy way to support our truly independent journalism
By registering, you will also enjoy limited access to Premium articles, exclusive newsletters, commenting, and virtual events with our leading journalists
Already have an account? sign in
Register for free to continue reading
Registration is a free and easy way to support our truly independent journalism
By registering, you will also enjoy limited access to Premium articles, exclusive newsletters, commenting, and virtual events with our leading journalists
Already have an account? sign in
Join our new commenting forum
Join thought-provoking conversations, follow other Independent readers and see their replies