Brexit could help Italian mafia create 'truly dangerous' situation, warns public prosecutor
The UK's financial system is already attractive to gangsters, says Nicola Gratteri
Katie Forster
Tuesday 04 April 2017 16:38 Comments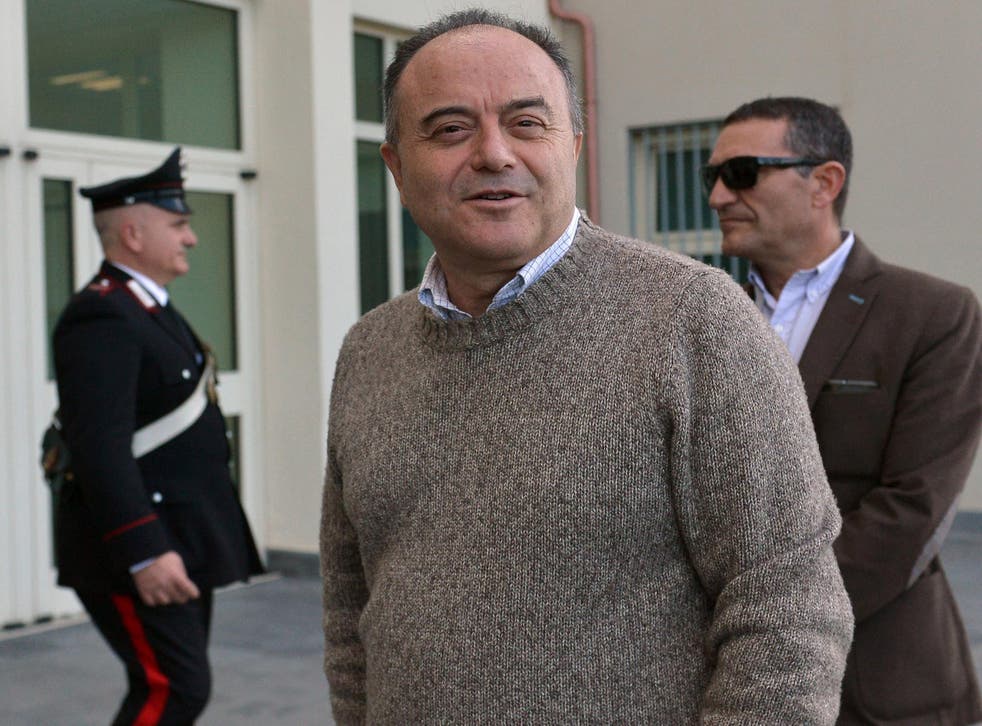 Brexit could work to the advantage of the Italian mafia and other organised crime groups, one of Italy's most respected anti-mafia prosecutors has warned.
Nicola Gratteri said the UK, and in particular London, is already seen by gangsters as a safe place to invest illicit funds – a situation that risks becoming "truly dangerous" when the country leaves the EU.
Britain's corporate and financial system makes it "a place where there are efficient services to create complex corporate structures for the sole purpose of processing dirty money," he told Il Sole 24 Ore.
The relative lack of regulation and bureaucracy in the UK has made it attractive to foreign investors, said Mr Gratteri, chief prosecutor in the Cantanzaro region of Calabria in southern Italy.
However, the country has also attracted tax evaders and those who wish to set up shell companies as a facade for criminal activity, he warned, saying this could become worse after the country leaves the EU.
"If the process of the UK leaving the EU brings with it a weakening of co-operation regarding police and legal matters, and of the channels used to exchange information on financial and tax matters, a situation that is already favourable to the mafia could be transformed into a truly dangerous scenario," he said.
"The mafia, terrorism, drug trafficking and money laundering are international threats, and as such requires a coordinated response.
"Brexit could definitely make a range of tools and judicial agreements useless, which now are the base of co-operation which, while not easy, has led to a good number of successes."
Amber Rudd has vowed to end London's reputation as a haven for "criminals and corrupt kleptocrats" after the National Crime Agency estimated £90bn is laundered through London each year.
Negotiations between Britain and the EU must not risk the European Arrest Warrant or UK access to organisations like Europol or Eurojust, said Mr Gratteri.
The 59-year-old, who has written books about the mafia, gave a number of examples of UK activity of the 'Ndrangheta, the organised crime group centred in Calabria.
How Brexit affected Britain's favourite foods from Weetabix to Marmite

Show all 8
These included reports of a Milanese accountant who was arrested in 2012 in London, where he had set up a company used by a 'Ndrangheta clan to launder millions of Euros, and similar arrests the following year in which one suspect lived half an hour from Buckingham Palace.
A Brazilian woman who lived near London was also found to be involved in processing money for Italian cocaine smugglers, he said.
Government proposals to stem the flow of criminal money through the British capital could be being held up by Russian authorities, reported The Guardian.
The crackdown includes a new anti-money laundering watchdog, which will sit within the existing Financial Conduct Authority, it was announced last month.
Register for free to continue reading
Registration is a free and easy way to support our truly independent journalism
By registering, you will also enjoy limited access to Premium articles, exclusive newsletters, commenting, and virtual events with our leading journalists
Already have an account? sign in
Join our new commenting forum
Join thought-provoking conversations, follow other Independent readers and see their replies