Brexit support plummets in Northern Ireland as 69% back remain
More would vote to stay in EU if there were another vote now, compared with 2016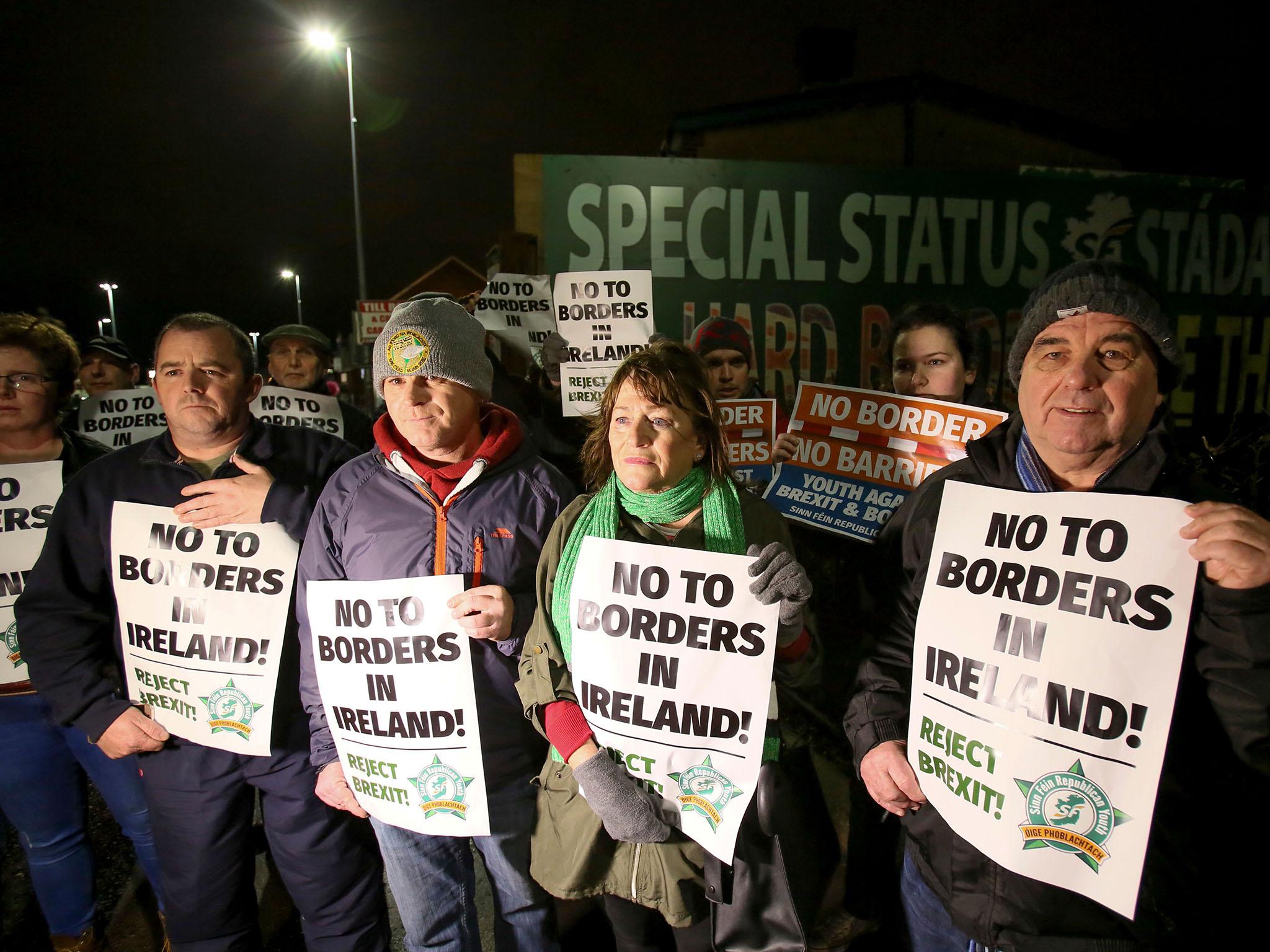 Northern Ireland would vote more strongly to remain in the EU if there was another Brexit referendum, a study has suggested.
More than two-thirds - 69 per cent - would favour Remain if there was another vote, compared with 56 per cent at the actual referendum two years ago, according to the UK in a Changing Europe project.
The Irish border is one of the most difficult questions facing negotiators, who aim to strike a deal by the autumn.
Brendan O'Leary, Lauder professor of political science at the University of Pennsylvania, who also holds a visiting position at Queen's University Belfast (QUB), said: "The proportion wanting to remain has risen since the 2016 referendum as more people have become aware of the possible costs and inconveniences of leaving the EU, as citizens and as employees or employers."
Other findings included:
More than a quarter – 28 per cent - of Catholics would vote for a united Ireland if the UK remained in the EU, while 53 per cent would back a united Ireland if there was a hard exit in which the UK left the customs union and single market
One in five Catholics found the use of cameras at the border "almost impossible to accept" and nearly one in 10 (9 per cent) would support cameras being vandalised
There were strong expectations that protests against checks at the Irish border or between Northern Ireland and Britain would quickly become violent
Nearly two-thirds - 61 per cent - of the population favoured the UK remaining in the customs union and single market
Principal investigator John Garry, Professor of political behaviour at QUB, said: "We found Catholics and Protestants most prefer the option that would avoid the need for any new barriers on borders, either in the Irish Sea or across Ireland.
Brexit threatens life on the Irish border: in pictures
Show all 15
"However, what may surprise people is the extent to which Catholics oppose all borders within these islands."
The survey was carried out for the Economic and Social Research Council which is funding the UK in a Changing Europe project, which says it provides authoritative, impartial analysis on UK-EU relations.
Join our commenting forum
Join thought-provoking conversations, follow other Independent readers and see their replies