UK politicians who backed Brexit are 'irresponsible', says German president
Frank-Walter Steinmeier slams 'bitter' Brexiteers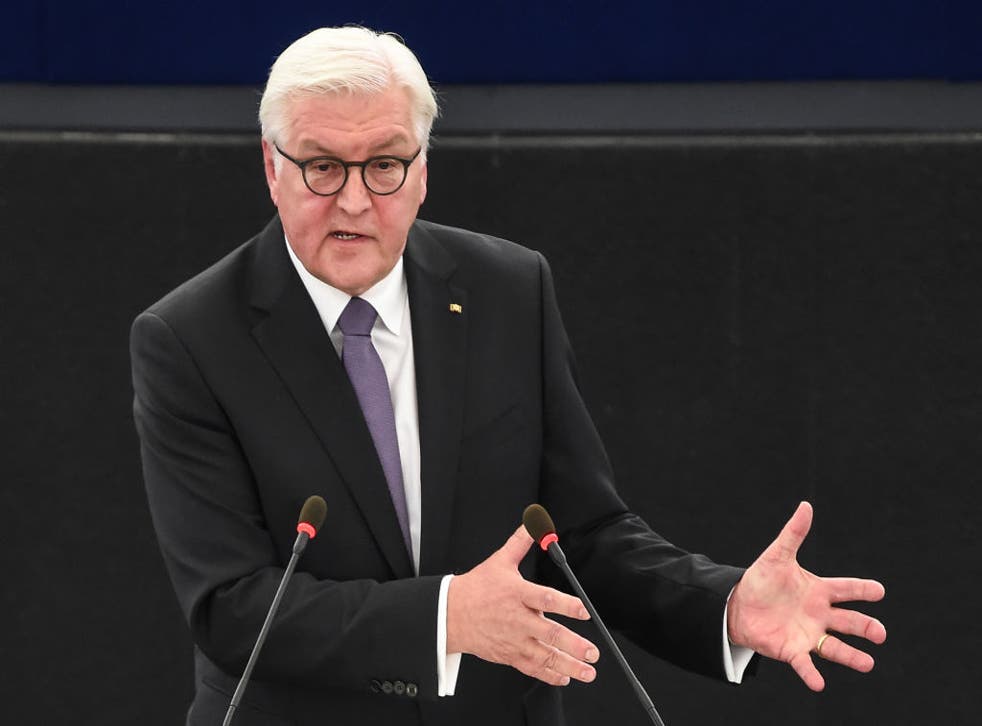 Germany's president has condemned British politicians who back Brexit, saying they are "irresponsible", "bitter" and will be unable to deliver their promise to "take back control".
In a provocative speech delivered at the European Parliament, Frank-Walter Steinmeier said Britain would not be able to "make its voice heard" once it leaves the EU.
"It is wrong to say, in my conviction, that in this world a single European country standing alone and without the EU can make its voice heard or assert its economic interests", he said. "Quite to the contrary."
"If we, as Europe, don't become fully fledged partners on the world stage we will all individually become the plaything of other powers and I suspect that is what Michael Heseltine, a Briton of all people, was thinking when he recently said in an interview that Brexit was the biggest loss of sovereignty he can recollect, and he may be right."
Lord Heseltine, a Conservative peer, held several cabinet posts under Margaret Thatcher and was sacked as a government adviser last month after voting against the Government on Brexit.
Mr Steinmeier also criticised Eurosceptics' claim that leaving the EU will allow Britain to "take back control".
"Populists paint the world black and white and turn fears into political capital", he said. "Take back control is a strong slogan that we hear everywhere. Nationalists are unable to deliver it and if it can be delivered at all, it is something we can only do together.
Brexit Concerns

Show all 26
"It is irresponsible to lead people to believe that, in a world that is becoming more complex, the answers are becoming more simple."
People who wanted Britain to leave the EU were "bitter", he added.
Mr Steinmeier, a former German foreign secretary, was speaking hours after another senior European official had warned that UK ministers had not fully grasped the consequences of Brexit.
"Some of the politicians in London have not understood what leaving the European Union means" said Manfred Weber, who leads the largest group in the European Parliament. "It means being alone."
Join our new commenting forum
Join thought-provoking conversations, follow other Independent readers and see their replies