See EU! European leaders claim cautious victory after historic Brexit deal finally signed
'I am confident that we have a good result,' said Angela Merkel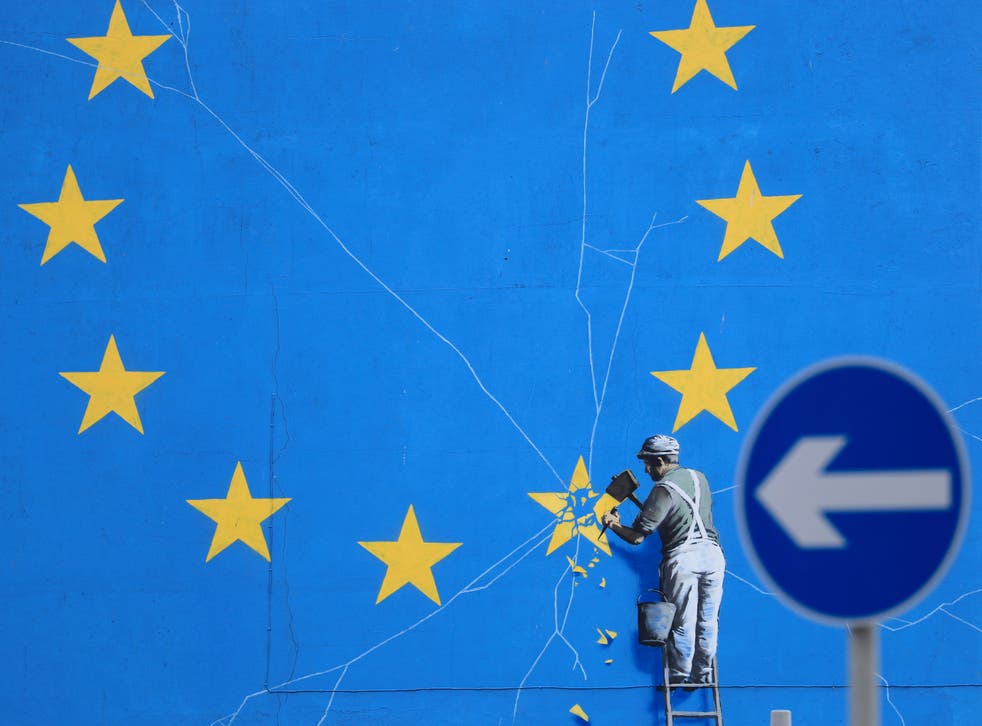 European leaders cautiously welcomed the Brexit deal reached with the United Kingdom on Thursday which appeared to satisfy many of the demands made by Brussels and London after four years of tough negotiations.
German Chancellor Angela Merkel said she was "confident" that the agreement hammered out between the European Union and the United Kingdom was a "good outcome".
"We will quickly be able to determine whether Germany can support today's result of the negotiations," she said in a statement, adding that her cabinet would meet in a telephone conference on Monday to review the accord.
"I am very confident that we have a good result."
Merkel, who holds the rotating EU presidency until the end of the year, said it was of "historic importance" that the bloc and Britain had managed to reach an agreement on their future ties.
"Even outside the European Union, Britain will remain an important partner for Germany and the European Union," she said.
French President Emmanuel Macron praised the EU for the tough stance it took in negotiations which led to a successful deal.
"Europe's unity and firmness paid off," Macron tweeted, adding that "the agreement with the United Kingdom is essential to protect our citizens, our fishermen, our producers. We will make sure that this will be the case."
Irish premier Micheal Martin, whose country would have been hard hit by a no-deal Brexit, welcomed the eleventh-hour agreement.
"While we will miss the UK from the European Union, the fact that a deal is now in place means we can focus on how we manage good relationships in the years ahead," he tweeted.
Italy warmly welcomed the deal, saying it served the interests of both sides.
"Good news: deal between the EU and the UK has been agreed," tweeted Italian prime minister Giuseppe Conte.
"Interests and rights of European businesses and citizens guaranteed. The UK will be a central partner and ally for the EU and Italy."
Spain's prime minister Pedro Sanchéz said the agreement was welcome but said no such deal had been reached between Madrid and London over the fate of Gibraltar.
"The principle of an agreement between the EU and the United Kingdom is welcome", tweeted Mr Sanchéz, while adding that discussions will continue between Spain and the UK over the Rock.
Dutch foreign minister Stef Blok was more cautious in his response to the deal, saying the Netherlands would "carefully study the draft texts", especially agreements on a level playing field between the EU and the UK, the access of Dutch fishing fleets to British waters and the governance of the agreement.
"There is very little time to do this."
However, Portugal's Prime Minister Antonio Costa was unequivocal in his support for the Christmas agreement.
"We warmly welcome the agreement reached with the United Kingdom on the relationship with the EU from January 1. UK will remain, in addition to our neighbour and ally, an important partner," he tweeted.
Register for free to continue reading
Registration is a free and easy way to support our truly independent journalism
By registering, you will also enjoy limited access to Premium articles, exclusive newsletters, commenting, and virtual events with our leading journalists
Already have an account? sign in
Register for free to continue reading
Registration is a free and easy way to support our truly independent journalism
By registering, you will also enjoy limited access to Premium articles, exclusive newsletters, commenting, and virtual events with our leading journalists
Already have an account? sign in
Join our new commenting forum
Join thought-provoking conversations, follow other Independent readers and see their replies