Ukip group in European Parliament accepted £1.2m grant from EU last year
The Alliance for Direct Democracy in Europe - which counts Ukip MEPs among its members - received a similar sum in 2015
Tom Batchelor
Friday 06 January 2017 00:10 Comments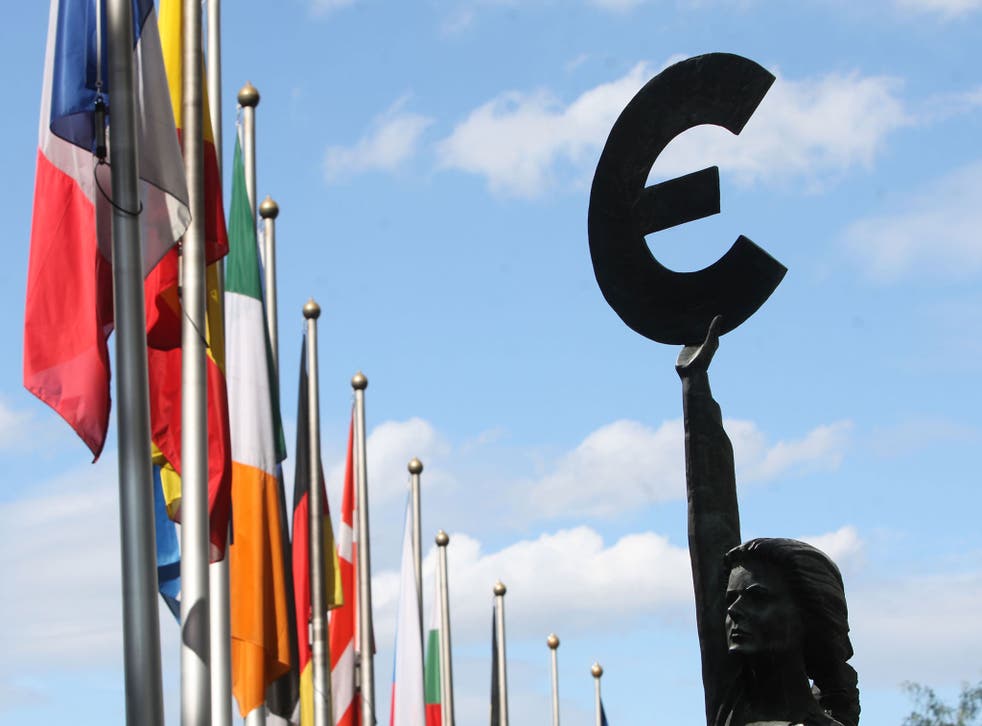 Ukip is among a number of eurosceptic parties to have benefited from millions of pounds of funding from the European Parliament, figures show.
Among the hand-outs for populist and right-wing political parties represented in Brussels last year was a £1.2 million grant destined for the Alliance for Direct Democracy in Europe (ADDE).
The group includes more than a dozen Ukip MEPs as well as a member of the German far-right party AFD and other Eurosceptic MEPs from across Europe.
The money can be spent on meetings and conferences, advertisements, admin and travel costs and campaigning for European elections.
But the money is not allowed to be spent on other campaigns, including referenda and national elections.
UKIP wants the Irish government to help pay for a motorway in Wales with EU funds
Scrutiny of the EU grants accepted by Eurosceptic parties follows a leaked audit obtained by Sky News last year that showed Ukip had misspent some of those funds on Brexit.
In 2015 ADDE received €1.24 million (£1.06 million) and a year later the grant increased to €1.4 million (£1.19 million).
Ukip was unable to confirm what proportion of ADDE's grant the party spent on its operations in Brussels.
A spokesman told The Independent that some of the money had helped support Ukip events in the UK, but only when they are attended by non-Ukip speakers, as well as a conference in Sweden.
Fellow far right parties in the Movement for a Europe of Nations and Freedom, which includes Marine Le Pen's far-right Front National party, also benefited to the tune of €1.54 million (£1.31 million) last year.
What's the European Parliament ever done for us?

Show all 5
A Brussels audit leaked in November revealed that Ukip misspent almost half a million pounds of EU funding on trying to win the Brexit vote and elect MPs.
The party was deemed to have broken spending rules by diverting taxpayers' cash to its own polling ahead of the EU referendum and in key target constituencies for last year's general election.
The leaked audit focused on money provided to ADDE.
It found ADDE financed polling in the UK between February and December 2015, judged as "indirect financing of a national political party" and "a referendum campaign".
In the wake of that report, the European Parliament moved to toughen rules on grants including asking political parties to provide bank guarantees before they can access EU money.
The European Parliament has also reduced the advance sum of money given to the ADDE for activities in 2017 in case the group misspends the money and is unable to repay it.
A spokesperson for the European Parliament said: "The European Parliament is concerned that grants for European political parties are spent for the aims intended and clearly laid down in the rules.
"Those aims do not include campaigns for national referenda and elections or the funding of national parties and election candidates."
Register for free to continue reading
Registration is a free and easy way to support our truly independent journalism
By registering, you will also enjoy limited access to Premium articles, exclusive newsletters, commenting, and virtual events with our leading journalists
Already have an account? sign in
Join our new commenting forum
Join thought-provoking conversations, follow other Independent readers and see their replies