Britain to build 13ft high wall in Calais to block refugees from entering the UK
13ft high barrier will stretch for one kilometre along dual carriageway approaching port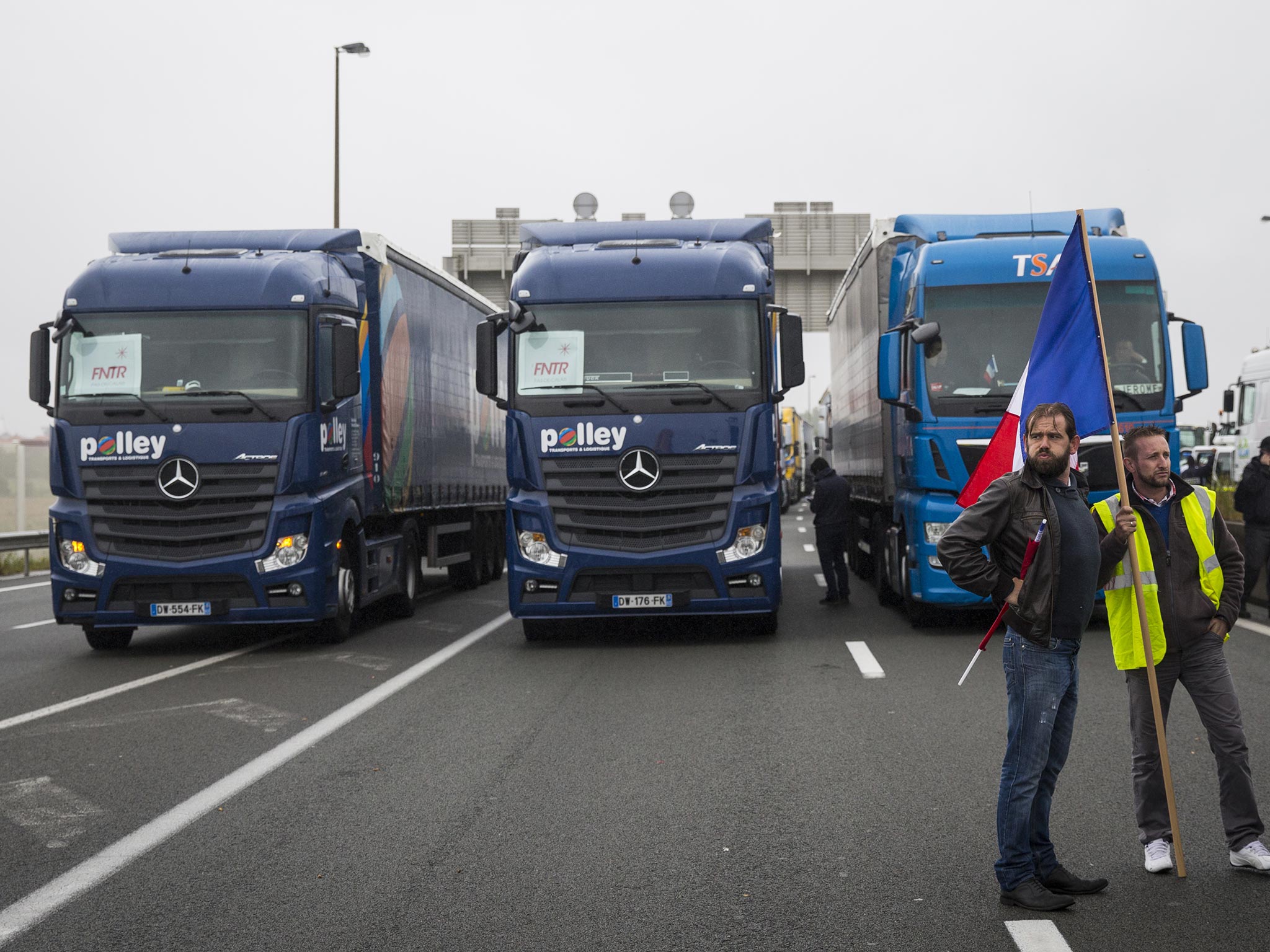 The UK is going to build a 13ft wall in Calais to block refugees from crossing the channel, the Government has announced.
"People are still getting through," immigration minister Robert Goodwill told the Home Affairs Select Committee.
"We have done the fence, now we are doing the wall."
The 13ft high barrier will stretch for one kilometre along the dual carriageway approaching the port.
It is designed to stop refugees from climbing into lorries and other vehicles in an attempt to enter the UK.
Mr Goodwill also said: "The security that we are putting in at the port is being stepped up with better equipment.
"We are going to start building this big new wall very soon as part of the £17million package we are doing with the French."
Refugee crisis - in pictures
Show all 27
Yesterday, the Archbishop of Canterbury joined cross party calls for the Government to speed up reuniting children living in the "Jungle" camp with their families in the UK.
The Most Rev Justin Welby warned of continual reports of delays in bringing across "really quite young children".
At question time, he said: "Where children have families in this country would ministers not agree there is no reason why they shouldn't be brought across within the day."
France: Protesters demand 'Jungle' refugee camp closure
Home Office minister Baroness Williams of Trafford said many young children were coming to Britain very quickly and it was "one child too much" if a child had to stay in Calais for any longer than it should.
She told peers refugees in Calais should first claim asylum in France and insisted: "We all want the same thing for these children - for them to be safe and to be in an environment that's in their best interests, certainly away from the Jungle in Calais.
"This Government is working tirelessly with the French Government in ensuring those processes are expedited as quickly as possible."
Join our commenting forum
Join thought-provoking conversations, follow other Independent readers and see their replies