British Airways stops musician from flying with cello as 'it didn't have a visa'
Jane Bevan says she was told her cello would need a USA ESTA visa to travel on the flight 
Alexandra Sims
Sunday 14 August 2016 09:52 Comments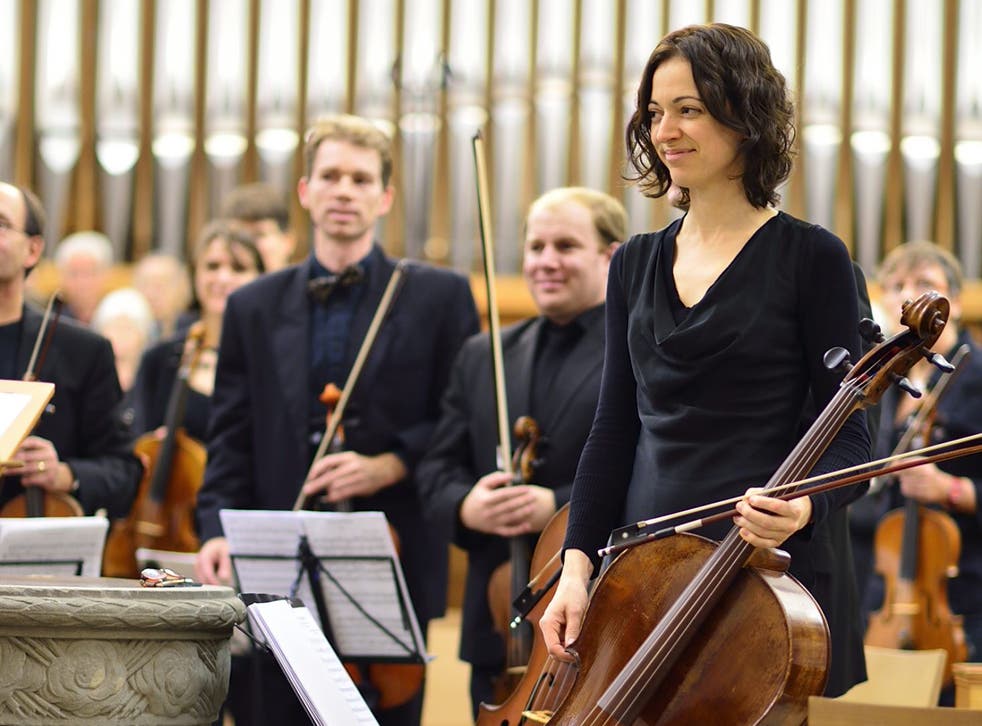 An amateur musician has said she was stopped from carrying her cello on board a British Airways flight as the instrument needed a visa to travel in the extra seat she had booked for it.
Jane Bevan, 35, based in Switzerland, was attempting to board a flight from Zurich to Baltimore, where she was attending a course with the Baltimore Symphony Orchestra, when she was stopped at check-in and told she needed a USA ESTA travel visa for her cello.
"I booked a seat for both myself and the cello using a flight comparison website GoToGate, which shows you the best value options," Ms Bevan told The Independent.
She said she informed GoToGate about the instrument, which was booked in its own seat under the name "Chuck Cello", who told her to contact BA directly about the booking.
"I rang BA about a month before the flight and spoke to a customer service agent in one of their call centres. They told me the second seat booked for the cello followed airline policy, that there was nothing further for me to do and I should check-in as normal," said Ms Bevan.
"When I arrived at the airport I was told by a BA steward there was a problem with the booking.
"I waited for half an hour while she spoke with her supervisor and was then told the check-in for the extra seat could not be completed because the system needed an ESTA visa. She spoke to GoToGate, but they repeated that it was something for BA to solve directly."
Ms Bevan says she waited for 2.5 hours in the airport after which she was told that the flight had closed, but could rebook the flights at a cost of CHF 4,592.80 (£3,600). The incident happened on 16 June.
She says she has not received any form of compensation from British Airways and instead flew out the following day with American-based United Airlines who offered her flights at half the price quoted by British Airways.
"I had no problems with United Airlines," she said. "The staff were very friendly and even offered to put my cello in first class!"
"I've flown with my cello before using Easy Jet and Swiss Airways. I'm used to the situation being unfamiliar to staff and having to wait for them to speak with their supervisors, but I've never experienced anything like this before."
The strangest airplane patents

Show all 4
British Airways said in a statement: "This was a highly unusual incident which arose after the customer booked a seat for her cello as a named passenger.
"This is what triggered the requirement for an ESTA from the US government. The ticket the customer booked through a third party website was non-refundable.
"We offer musicians a discounted rate to book a 'musical instrument seat', and on ba.com, we advise customers to contact us to discuss arrangements."
Ms Bevan has said there appeared to be no such option when she booked the flights.
On their website British Airways say it is possible to purchase an extra seat for your cello, depending on availability. It adds that passengers must notify the airline at least 24 hours before flying.
Register for free to continue reading
Registration is a free and easy way to support our truly independent journalism
By registering, you will also enjoy limited access to Premium articles, exclusive newsletters, commenting, and virtual events with our leading journalists
Already have an account? sign in
Join our new commenting forum
Join thought-provoking conversations, follow other Independent readers and see their replies