British entrepreneur was killed in Berlin for being foreign, parents claim
Family of Luke Holland make emotional plea for justice after 31-year-old was gunned down in German capital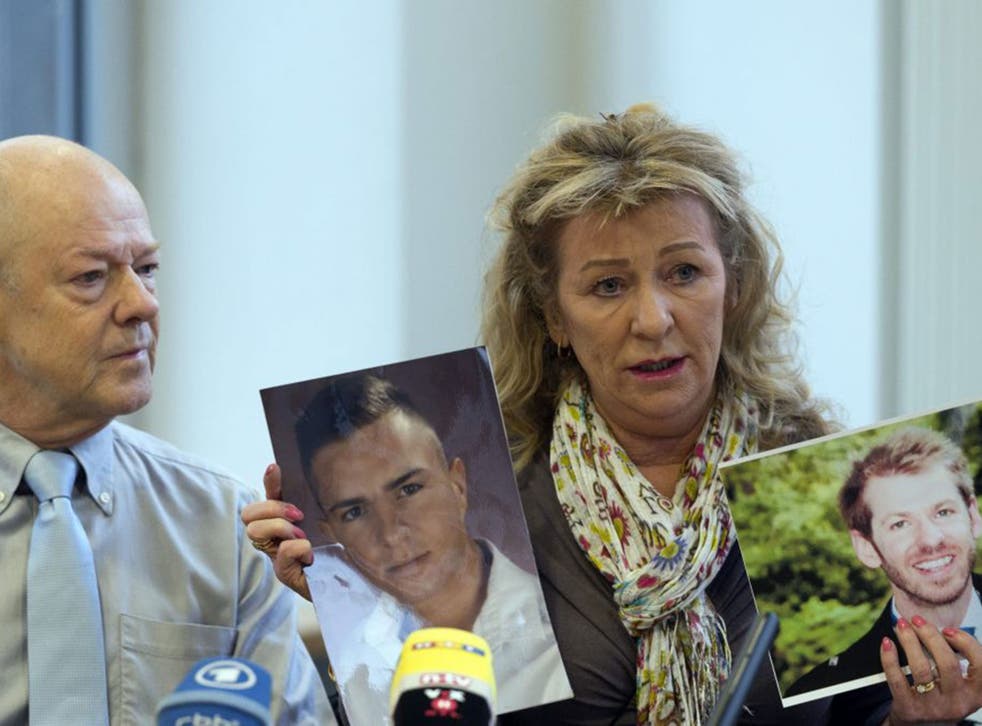 A British entrepreneur was gunned down in a Berlin street by an alleged neo-Nazi who may have been responsible for another xenophobic killing, his family claimed today as they made an emotional appeal for justice.
Luke Holland, 31, from Manchester, was shot in the stomach as he walked home from a night out in the German capital last September. Hours later, police arrested a 62-year-old man at his apartment on the same street.
The suspect, who is still in custody but has yet to be formally charged, is reportedly refusing to co-operate with police. Mr Holland's parents, Phil and Rita, said they feared he may be charged only with manslaughter, as under German law a motive must be established in order to upgrade the crime to murder.
But lawyers for Mr Holland's family are now claiming to have compiled evidence suggesting that the alleged killer, who can only be referred to as "Rolf Z" for legal reasons, acted out of his hatred for foreigners. When police searched his apartment, they reportedly found a bust of Adolf Hitler and pictures of the German dictator on the walls.
After leaving the Del Rex nightclub alone at around 6am on 20 September, Mr Holland made a video call to a friend in Britain. Moments after, he was killed at point-blank range by a man brandishing a shotgun – perhaps because he had been overheard speaking English, his family believe.
At a press conference in Berlin, lawyers for Mr Holland's parents claimed his death may be linked to the unsolved murder of Burak Bektas, a 22-year-old German national of Turkish descent who was shot and killed in Berlin in 2012. Rolf Z is believed to have been a suspect, but was never charged.
"If they'd investigated the first killing more thoroughly, our son may still be alive today," Phil Holland told The Independent.
By making a public appeal, the family are hoping to put pressure on German prosecutors to settle on a motive for his murder. If Rolf Z is convicted of manslaughter he may have to serve only five years in prison – whereas if murder can be proved he would spend a minimum of 15 years behind bars.
An FCO spokesman said: "Our embassy staff are in regular contact with Luke's family to provide support at this difficult time, and this will continue as the police investigation in Germany progresses."
Join our new commenting forum
Join thought-provoking conversations, follow other Independent readers and see their replies