British man raped while urinating in bushes at Oktoberfest beer festival in Germany
The tourist was attacked by two men at the annual event in Munich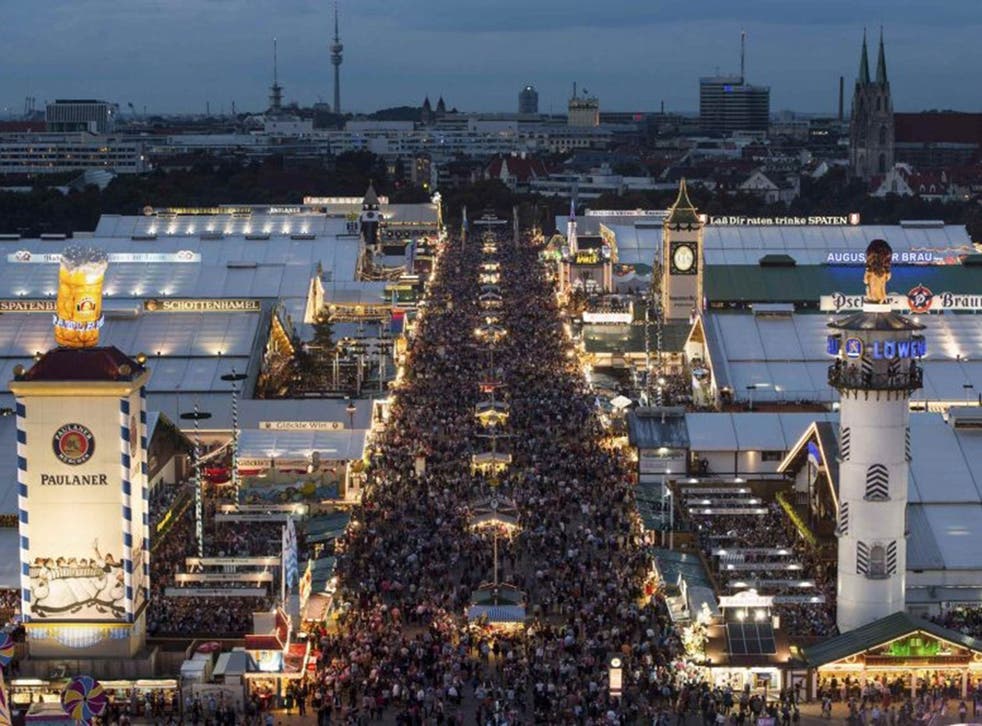 A British man has been raped at the Oktoberfest beer festival in Munich, police have said.
The 24-year-old tourist was urinating in bushes on Saturday night at the edge of the arena when he was attacked.
He was approached by a stranger, who "made it clear he wanted to have sex with him" a Bavaria Police statement said.
When the victim refused, his head was pulled back and he was dragged to the ground, where a second man held him down while he was raped.
The two men fled after the incident at around 9.30pm and police are appealing for witnesses to help trace them.
There are 1,500 toilets at the festival and a kilometre of urinals but the numbers often prove insufficient for drinkers and many go to the outskirts of the Theresienwiese fields to relieve themselves.
German media reported that the victim was from Leeds but police did not give any further details.
Despite the attack and several other violent incidents at Oktoberfest, include an attempted rape of a woman, several other sexual assaults and brawls, police said crime is down so far compared to last year.
By Saturday, there had been 3.3 million visitors and 670 reported crimes – down 20 per cent on last year.
Most offences were pickpocketing and assaults, including several drunken fights.
On Thursday, an American soldier visiting Oktoberfest was shot by German police after threatening staff and patients with a fire extinguisher at a hospital in Munich.
He had reportedly woken up drunk while being treated for a head wound and refused demands to put down the weapon.
The police use of firearms is being investigated by German authorities.
Register for free to continue reading
Registration is a free and easy way to support our truly independent journalism
By registering, you will also enjoy limited access to Premium articles, exclusive newsletters, commenting, and virtual events with our leading journalists
Already have an account? sign in