British police investigating Alexander Litvinenko's murder were 'poisoned' in Moscow
'I think there was a deliberate ploy to weaken us physically because we were the decision makers in the team'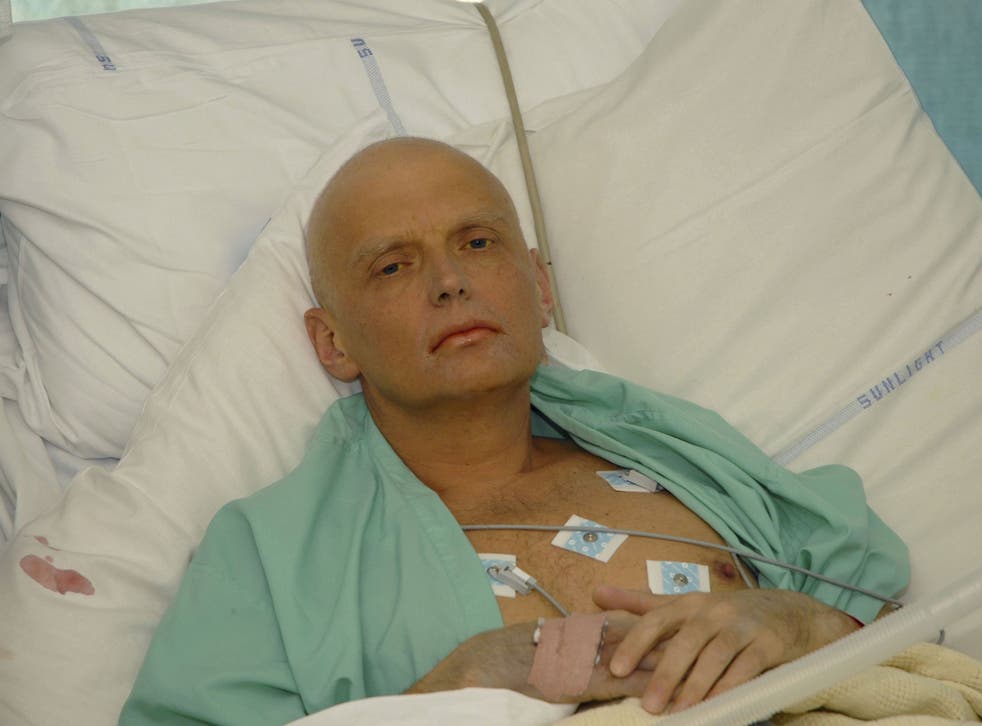 British police investigating the poisoning of Alexander Litvinenko with a radioactive cup of tea in London have revealed they were also poisoned in what they think was a Russian-backed attack.
Officers from Scotland Yard were sent to Moscow to investigate the men suspected of poisoning Mr Litvinenko, a former KGB agent and critic of the Russian government.
Former detective inspector Brian Tarpey, who led the investigation, said members of his team were poisoned during a visit to the prosecutor general's office.
Window still seeking justice for Alexander Litvinenko ten years on
In the Channel 4 documentary Hunting the KGB Killers, Mr Tarpey says: "I had a cup of tea and we left.
"I started to feel uncomfortable; not wanting to put too fine a point on it, I had the sh**s.
"We were probably poisoned with something like gastroenteritis. I think there was a deliberate ploy to weaken us physically because we were the decision makers in the team."
The Litvinenko files: Was he really murdered?

Show all 8
The Russian embassy declined to answer questions regarding Mr Tarpey's claims, The Sunday Times reported.
The inquiry into the murder of Mr Litvinenko found his death was "probably" sanctioned by Russian president Vladimir Putin.
Register for free to continue reading
Registration is a free and easy way to support our truly independent journalism
By registering, you will also enjoy limited access to Premium articles, exclusive newsletters, commenting, and virtual events with our leading journalists
Already have an account? sign in
Register for free to continue reading
Registration is a free and easy way to support our truly independent journalism
By registering, you will also enjoy limited access to Premium articles, exclusive newsletters, commenting, and virtual events with our leading journalists
Already have an account? sign in
Join our new commenting forum
Join thought-provoking conversations, follow other Independent readers and see their replies