British woman arrested for 'making false gang-rape claim' against 12 Israelis in Ayia Napa
Yiannis Habaris, who represents two of detained Israelis, says investigators questioning teenager concluded her allegations 'didn't stand to reason'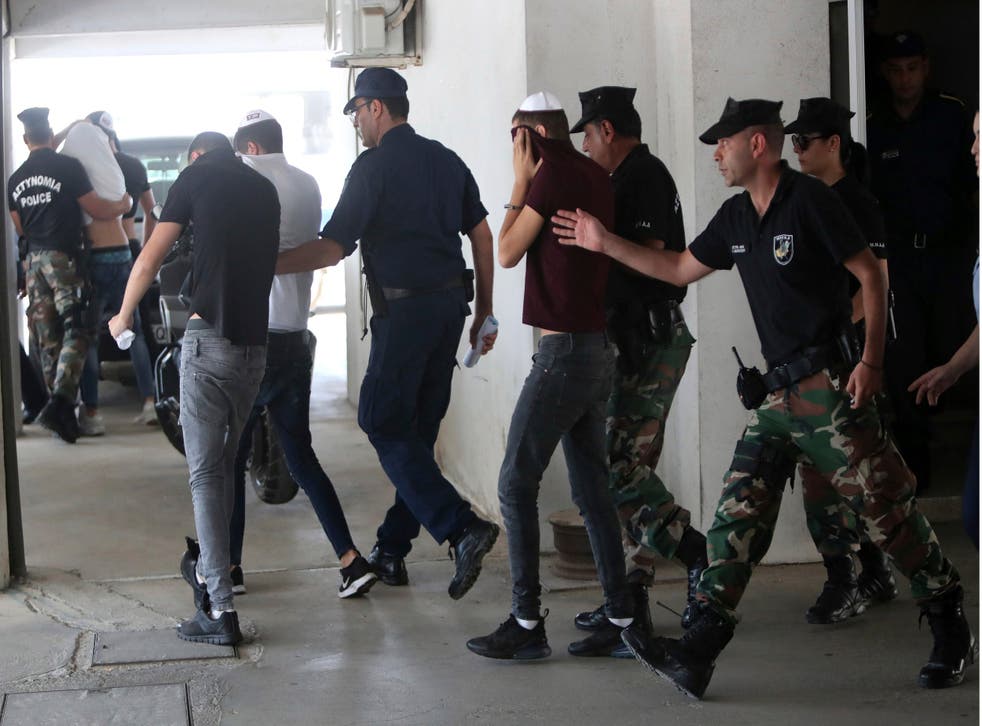 A British woman has been arrested on suspicion of filing a false complaint of gang rape in Cyprus.
Police said a dozen Israeli teenagers had initially been detained as suspects on July 18, after the woman reported she had been assaulted in a hotel room in the party resort of Ayia Napa.
Yiannis Habaris, who represents two of the Israelis, said investigators questioning the teenager had concluded that her allegations "didn't stand to reason".
The Cypriot lawyer said seven of the 12 who were still in custody this morning, had now been released. The other five had been freed last week. The youths had all denied the claim.
Reuters reported two police sources had confirmed the 19-year-old British woman was arrested on suspicion of filing a false complaint and of public mischief.
World news in pictures

Show all 50
Mr Habaris said police had earlier provided DNA samples to Israeli authorities to locate three individuals who may have been implicated in the case, but, with the case collapsing, it was no longer necessary.
Israeli Education minister Rafael Peretz, speaking to reporters outside a cabinet meeting on Sunday, said of the Cyprus case: "We need to check the details. We are certainly in favour of the children of Israel having the highest moral standard."