Brussels attacks: How cartoonists around the world reacted to the atrocity
Tintin and the city's landmark Manneken Pis sculpture are used as symbols of defiance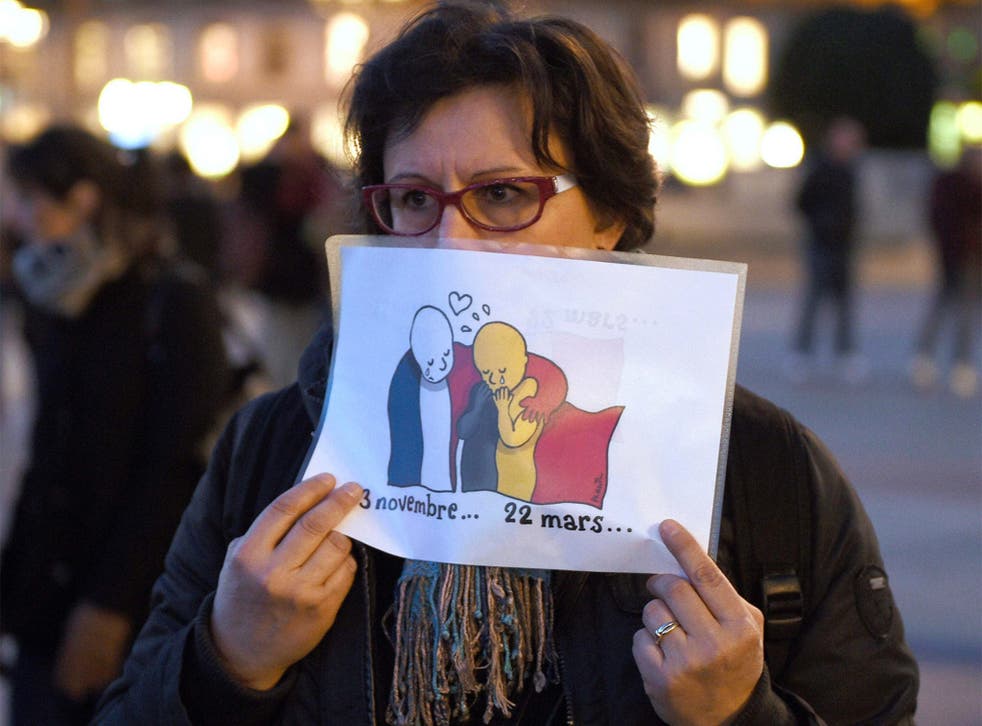 In the aftermath of the Brussels attacks, millions of people began sharing cartoons to show solidarity with the victims and their families.
At least 31 people were killed by two explosions in the Brussels' Zaventem Airport and a further blast on a train leaving the Maelbeek Metro station. A further 198 people have been injured with many people reported missing from.
Popular symbols used by cartoonists responding to the atrocity include fictional Belgian hero, Tintin, and the landmark Manneken Pis sculpture of a little boy urinating into a fountain.
Even Belgium's favourite fried snack, the humble chip, has been used to show defiance towards terror groups such as Isis and their affiliates.
The use of Tintin as a uniting symbol has been criticised by some due to what are widely perceived to be racist portrayals in comic books depicting the cartoon reporter.
But following the January 2015 attacks on the Paris-based satirical magazine, Charlie Hebdo, cartoons have increasingly been used online to commemorate the attacks.
Video shows immediate aftermath inside Brussels airport terminal
Here are just a few images created by cartoonists from as far afield as Latin American in response to the attacks in the Belgian capital.
(H/T AJ+)
Register for free to continue reading
Registration is a free and easy way to support our truly independent journalism
By registering, you will also enjoy limited access to Premium articles, exclusive newsletters, commenting, and virtual events with our leading journalists
Already have an account? sign in
Register for free to continue reading
Registration is a free and easy way to support our truly independent journalism
By registering, you will also enjoy limited access to Premium articles, exclusive newsletters, commenting, and virtual events with our leading journalists
Already have an account? sign in
Join our new commenting forum
Join thought-provoking conversations, follow other Independent readers and see their replies