Brussels attacks: More evidence emerges that terror cell were planning atrocities in Britain
The Euro 2016 football tournament was also in attackers' sites, according to an intelligence source quoted by French media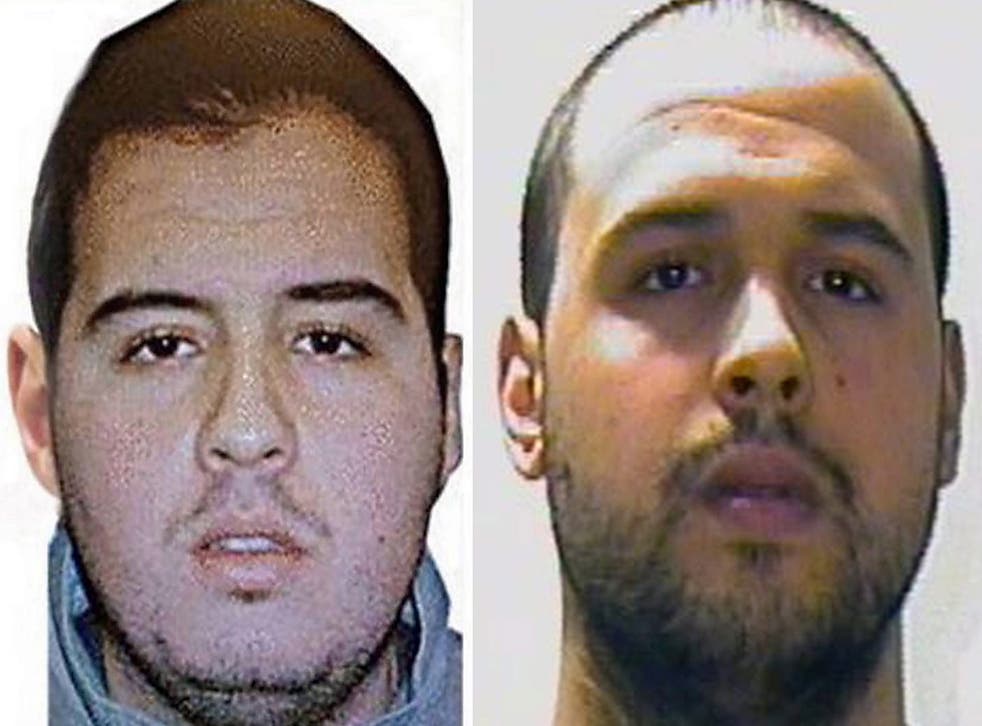 The Brussels bombers discussed launching terror attacks in Britain and at this summer's Euro 2016 football tournament in France, according to new information extracted from the laptop of one of the suicide attackers and the tape of a call made by the alleged bomb-maker.
Files retrieved from the laptop of Ibrahim El Bakraoui, who blew himself up at Brussels airport, quoted in the French media, show he discussed with foreign contacts launching an attack on the UK.
The Parisien newspaper quoted an intelligence source as saying that "other European countries" besides Belgium were in the bombers' sites, and that "Great Britain is also mentioned as a potential target".
The bomber then referred to striking Britain, the La Défense business district in Paris, and the ultra-conservative Catholic organisation, Civitas, in a folder entitled 'Target', written in English, according to the source.
The laptop was found in a bin by police in Brussels shortly after the suicide bombings, on 22 March, which killed 32 people at the city's airport and on a Metro train. Ibrahim Bakraoui's brother, Khalid, is thought to have blown himself up on the train in central Brussels.
The Daily Telegraph quoted the French rolling news channel BFM TV, which reported that French investigators, possess a taped conversation between Najim Laachraoui, the suspected bomb maker for the Paris and Brussels attacks, and a "foreign contact" in which Britain is also mentioned. But the pair decided that the UK is "too complicated to strike, that Belgium should remain their operational base and so they should hit France".
The taped call then shows they wanted an attack to coincide with the Euro 2016 tournament, which opens in France on 10 July, in the hope that the authorities would be frightened into cancelling the competition.
The revelations come after the arrest last week of 31-year-old Mohamed Abrini, prime suspect in the Brussels bombings. It has already been reported that French intelligence established that Abrini travelled to the UK last year, when he flew from Paris to Birmingham. The Paris attacks ringleader Abdelhamid Abaaoud is also thought to have travelled to the city.
Belgian prosecutors say Abrini has admitted to being "the man in the hat" pictured on CCTV at Brussels airport shortly before the attacks, and that the cell had been planning further attacks in France. A statement said that the cell had decided to attack Belgium instead because it was "surprised" by the speed of the police investigation.
Register for free to continue reading
Registration is a free and easy way to support our truly independent journalism
By registering, you will also enjoy limited access to Premium articles, exclusive newsletters, commenting, and virtual events with our leading journalists
Already have an account? sign in
Register for free to continue reading
Registration is a free and easy way to support our truly independent journalism
By registering, you will also enjoy limited access to Premium articles, exclusive newsletters, commenting, and virtual events with our leading journalists
Already have an account? sign in
Join our new commenting forum
Join thought-provoking conversations, follow other Independent readers and see their replies