Brussels lockdown: State of emergency has created 'Islamic regime' in Brussels, says city's mayor
'We cannot continue to live in these conditions. We will not live under the Islamic regime.'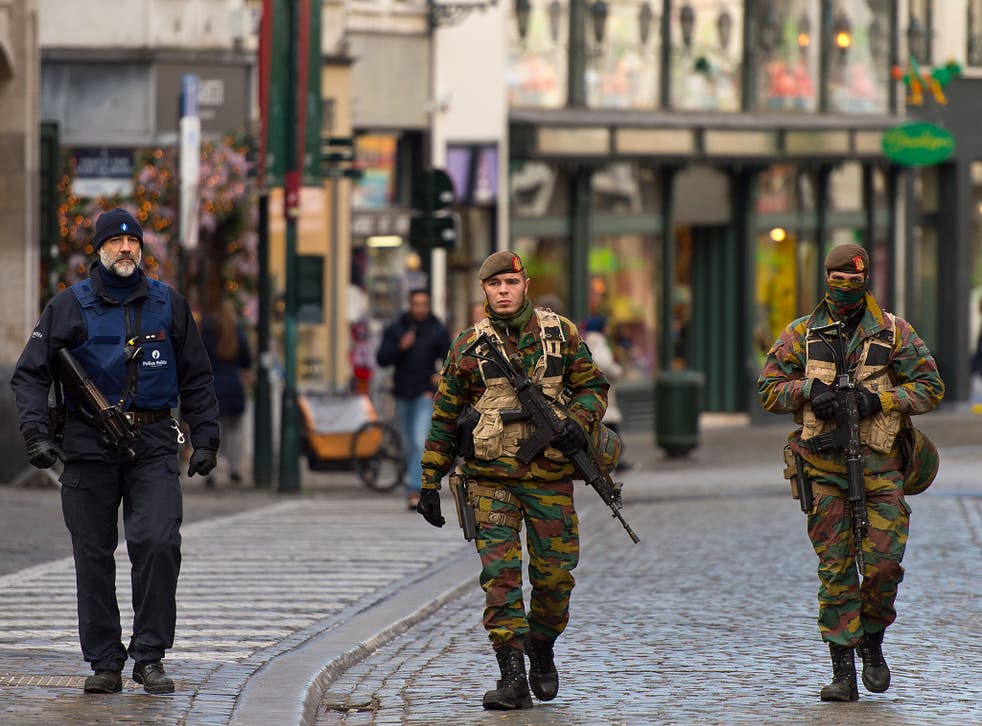 The mayor of Brussels has accused the Belgian government of creating an "Islamic regime" as the emergency lockdown which has shut most of the city continues.
Belgian Prime Minister Charles Michel said yesterday that the city would remain on high alert for at least another six days.
The state of emergency, which was introduced on Saturday, has seen schools, universities, museums, the Metro system, shops, restaurants and bars shut.
But the city's mayor Yvan Mayeur is far from pleased with the situation, branding it a "general disaster" in an interview with the RTBF news channel.
He said: "We cannot continue to live in these conditions. We will not live under the Islamic regime.
"This is to say that if schools are closed, if we banned the cultivation, if we banned the practice of commerce, if we [do not allow] people to live, to have fun, to relax. If it prohibits all, under what system do we live?"
The emergency measures are being enforced to try to prevent a Paris-style attack in the city, where it is believed that Salah Abdeslam – one of the gunmen who carried out the restaurant killings in the French capital – is hiding.
Following the attacks in Paris, friends said the 26-year-old travelled to Brussels and was trying to make his way to Syria.
Mr Mayeur said the city must "now take measures to return to a normal situation while continuing the hunt for these people".
He added: "I do not want to return too quickly to normal, but I do not want to rush headlong into a regime that is not ours."
He criticised a suggestion by the country's Education Minister Joëlle Milquet that "safe rooms" should be built into schools.
"We will not build bunkers in schools. We do not have the first hundred [Euros] for it. So do not come up with proposals that do not make sense," he added.
The Molenbeek district of Brussels has come under particular focus for its links with suspected Jihadists. It is believed that the Paris attack may have been planned from there.
Mr Mayeur said the city should "avoid the hysterisation" and "remain reasonable".
Register for free to continue reading
Registration is a free and easy way to support our truly independent journalism
By registering, you will also enjoy limited access to Premium articles, exclusive newsletters, commenting, and virtual events with our leading journalists
Already have an account? sign in
Register for free to continue reading
Registration is a free and easy way to support our truly independent journalism
By registering, you will also enjoy limited access to Premium articles, exclusive newsletters, commenting, and virtual events with our leading journalists
Already have an account? sign in
Join our new commenting forum
Join thought-provoking conversations, follow other Independent readers and see their replies