Brussels lockdown: Belgian police seal part of capital in major security operation
Streets in southern Forest neighbourhood put on lockdown and armed police deployed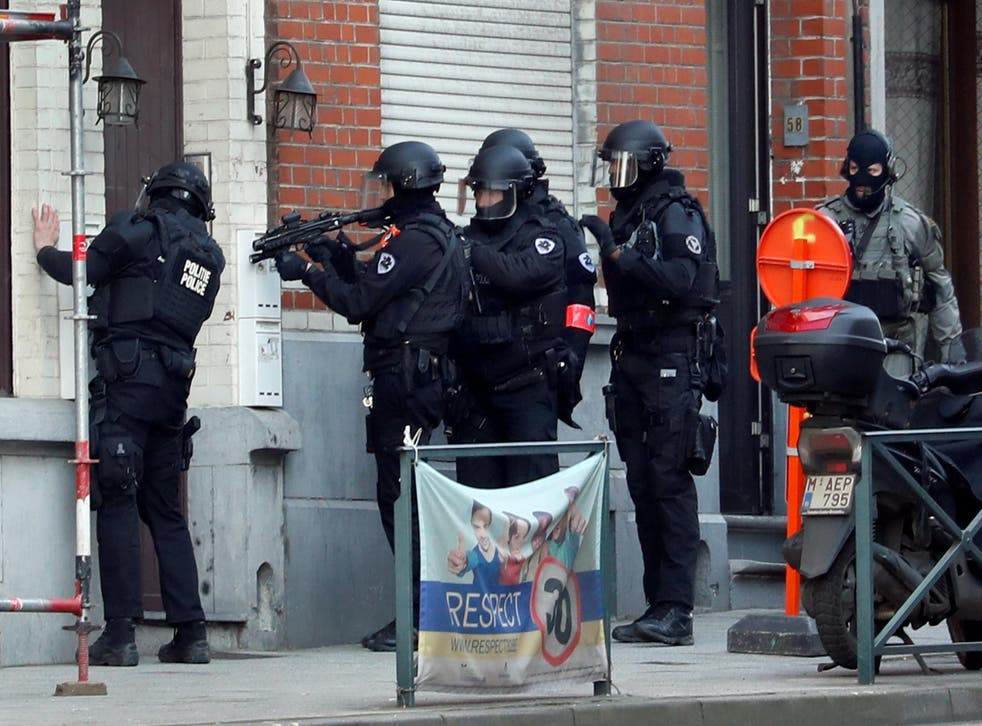 Streets have been closed and armed police special forces units deployed to a southern suburb of Brussels after reports of a possible murder.
A police helicopter could be heard overhead in the Forest district of the Belgian capital, while images from the scene show armed officers taking cover and staking out a building rooftop.
A spokesperson for Belgian police denied local media reports that a gunman was hiding in the area, telling the Reuters news agency: "They are searching the buildings but we can say there has not been any terrorist attack."
Brussels lockdown: Belgian police seal part of capital after reports of gunman
Around lunchtime on Thursday local broadcaster RTL had quoted Forest mayor Marc-Jean Ghyssels as saying that police "suspect the presence of an armed man" in the area.
People living near Place St Dennis, a lively town centre to the south of the district, have been warned to stay in their homes.
Brussels' security services are still on an elevated level of alert after suicide bombers killed 32 people at the airport and on the metro in March 2016.
Teams of soldiers carrying assault rifles in full combat gear are a common sight on the city's transportation system and around key buildings and possible targets.
Forest hit international news in November 2015 after Salah Abdeslam, a suspect in the deadly Paris attacks, hid there and became involved in a gun battle with police.
One of the 19 municipalities of the Brussels capital region, the area lies just to the south of Eurostar terminus Gare Midi, and extends to the edge of the city, where it borders Flanders.
Register for free to continue reading
Registration is a free and easy way to support our truly independent journalism
By registering, you will also enjoy limited access to Premium articles, exclusive newsletters, commenting, and virtual events with our leading journalists
Already have an account? sign in
Join our new commenting forum
Join thought-provoking conversations, follow other Independent readers and see their replies