I was caught up in the Brussels Airport bombing and no one knew what to do. Not even the staff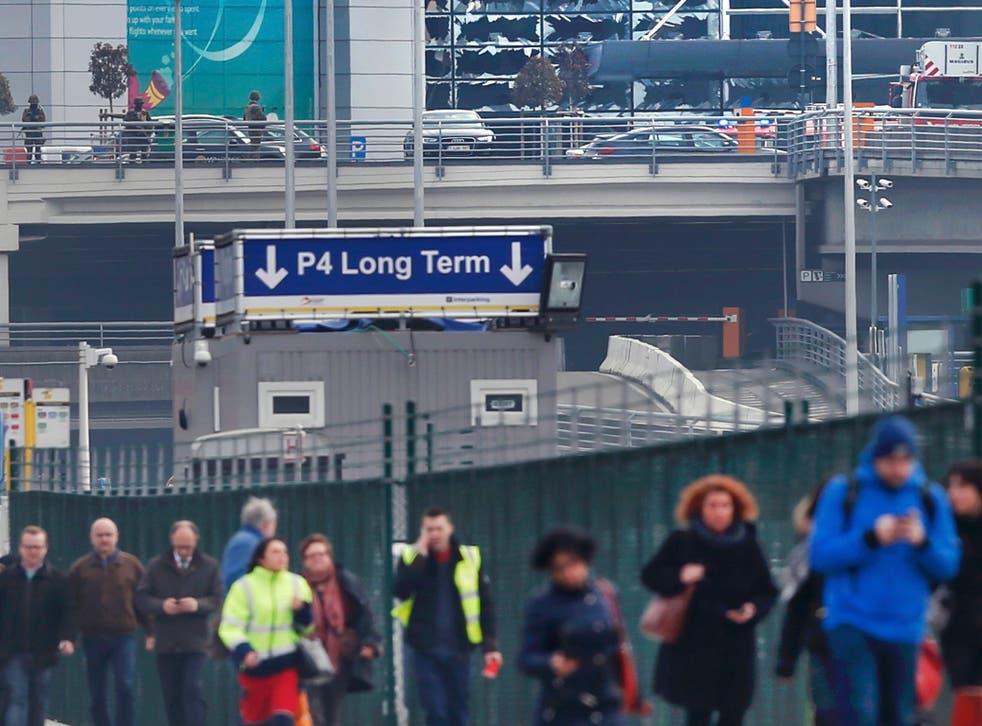 Three co-ordinated bombings have killed dozens of people and injured more than 300. The first two explosions took place in the international departure lounge at Brussels Airport shortly before 8am local time. The Independent's Charlotte McDonald-Gibson was there and describes the chaotic scene that followed
I was having breakfast in a cafe overlooking the runway at about 8am waiting for the gate to open for my flight to Frankfurt when a member of the restaurant staff rushed over and said "everyone out, everyone out".
No one knew what was going on. We were hurried to the main gate area of the terminal. An announcement on the loudspeaker said "evacuate, evacuate, this is a general notice to evacuate the airport."
But no one did anything.
There were no staff to tell anyone what to do.
I overheard one staff member say: "This has never happened before so we don't know what to do."
Then another announcement came over loudspeakers telling us to stay in Terminal A.
In pictures: Terror attacks at Brussels airport

Show all 30
We were locked in. About 30 minutes later they started the evacuation again, slowly down two staircases.
It took about 45 minutes to get everyone out. We were walked along the airplane parking area and were taken to the cargo area.
Some people are wrapped in airline blankets. DHL staff are handing out water. There is no information about what is going on. Babies are crying. Ambulances and fire engines come past occasionally.
Join our new commenting forum
Join thought-provoking conversations, follow other Independent readers and see their replies