Bulgaria imposes burqa ban – and will cut benefits of women who defy it
The new law has been driven by nationalist group 'Patriotic Front' coalition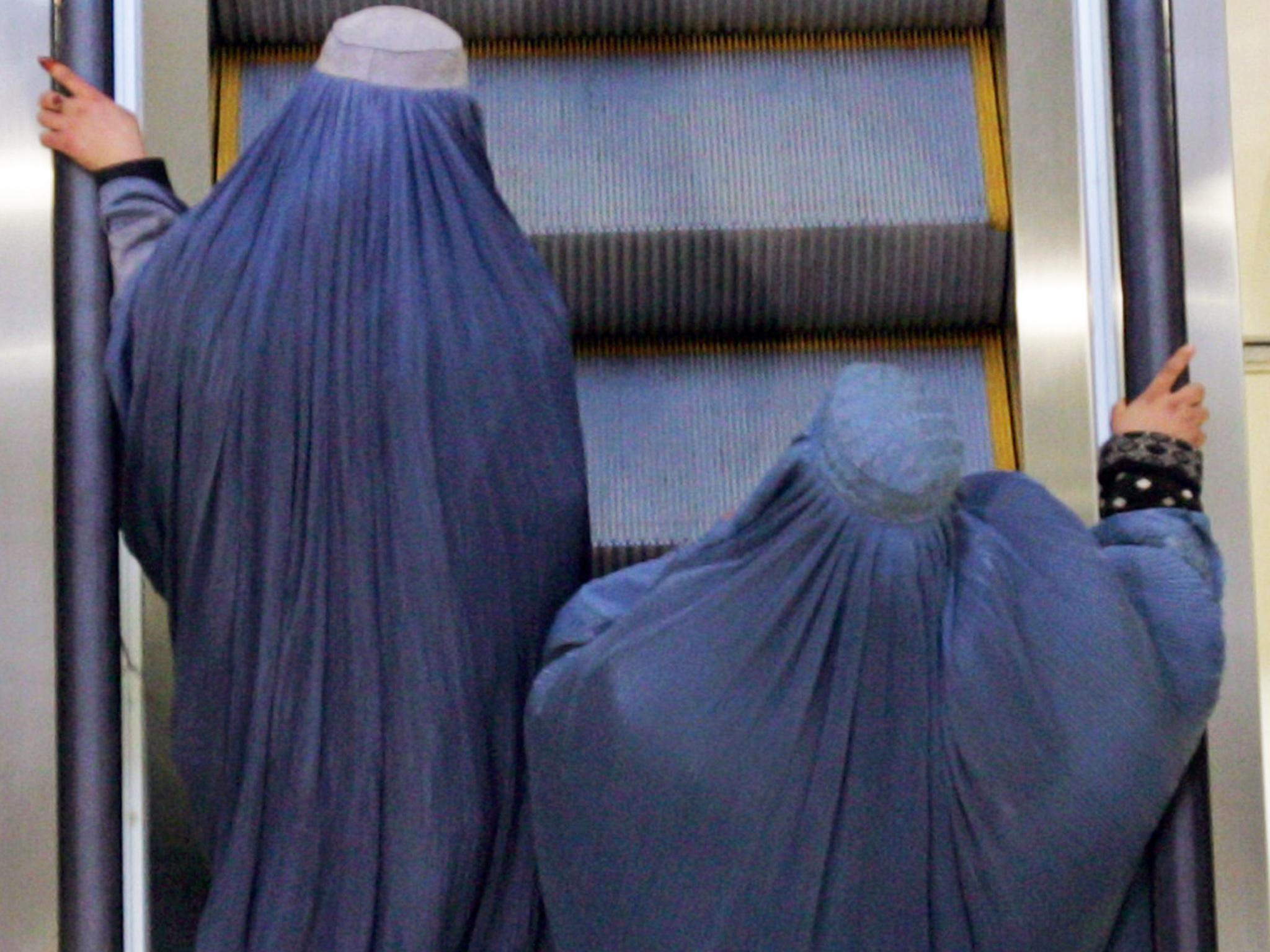 Bulgaria has become the latest European country to ban women from wearing veils covering their faces in public. Under the controversial new legislation, women who breach the ban will have their benefits cut.
The Bulgarian parliament approved the law, backed by the nationalist Patriotic Front coalition. The party's co-leader Krasimir Karakachanov said the law would improve security, saying: "the burqa is more a uniform than a religious symbol".
Women who break the law will face fines of up to €770 or £665, as well as a suspension of social security benefits.
The law has been controversial locally and the Movement for Rights and Freedoms party, which opposed the bill, walked out of the chamber in protest.
In a statement, Amnesty International UK condemned the ban. John Dalhuisen, Europe Director of the human rights organisation, said: "Women in Bulgaria should be free to dress as they please and to wear the burqa or the niqab as an expression of their identity or beliefs. This ban violates their rights to freedom of expression and religion.
"This law is part of a disturbing trend of intolerance, xenophobia and racism in Bulgaria.
"Legitimate security concerns can be met with targeted restrictions on the complete covering of the face in well-defined high-risk locations and not through a blanket discriminatory ban such as this."
Similar bans have been introduced in other EU countries such as France, the Netherlands and Belgium. In France, attempts to restrict women's choice of religious dress have been scrutinised following the controversial "burkini ban" this summer. In images circulated widely on social media, armed police officers were pictured apparently ordering a woman in modest swimwear to remove some of her clothes to adhere to the laws. A number of court cases later ruled the ban was not valid, however right-wing politicians have vowed to pass nationwide legislation to enable to ban to stay.
In Bulgaria, around 10 per cent of the country's 7.1 million population identify as Muslim.
World news in pictures
Show all 50
Earlier this year, head of the Bulgarian city Pazardjik Rumen Kozhuharov said: "The main thing that motivated and catalysed this [discussions about banning face veils] were the terrorist attacks that happened in European countries and the increasing flow of migrants who entered the country in the past few years."
However, Jalal Faik, secretary general of local religious authority the Grand Mufti's office said any such ban was about trying to make nationalist gains at the expense of Muslims. He told the BBC: "The far right populist pseudo-patriotic factions are seeking to gain dirty [political] dividends on the back of Muslims, which is dishonourable given the scale of Islamophobia across the world."
Join our commenting forum
Join thought-provoking conversations, follow other Independent readers and see their replies