Spain's top court overturns bullfighting ban in Catalonia
The ruling found the ban encroached on state cultural powers, after bullfighting was granted protected cultural heritage status in 2013
Lucy Pasha-Robinson
Thursday 20 October 2016 15:40 Comments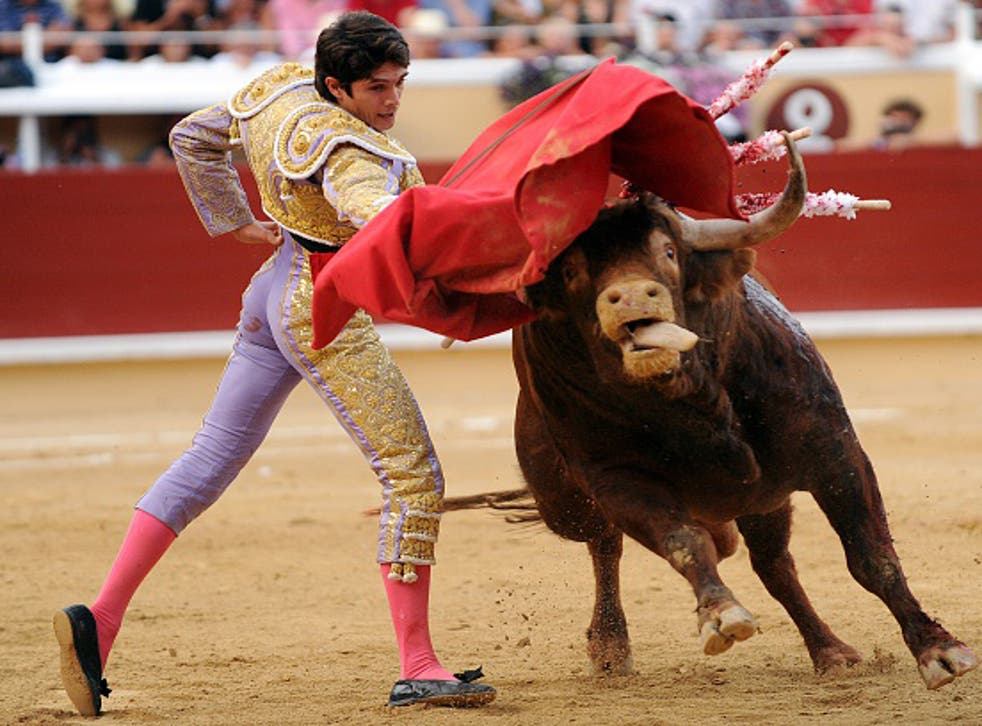 Spain's highest court has overturned a parliamentary ban on bullfighting in Catalonia.
The Constitutional Court has ruled that the 2010 ban of the sport in the autonomous region encroached on state cultural powers, after bullfighting was granted protected cultural heritage status in 2013.
Spain's governing political party, Partido Popular, argued that the ban harmed freedom of artistic creation, education rights and cultural heritage, and prevented the development of business in Catalonia.
A statement from the court said the "unconstitutional ban" had been declared "void".
Catalonia has regional powers to regulate public affairs and uphold animal welfare rules, but the Spanish Government argued that in this case an annulment of the ban would protect the country's cultural heritage, according to El Pais.
The court ruled in favour of this argument, which also took into account an appeal lodged by Partido Popular in 2010.
The national government issued two laws in 2013 and again in 2015, to give bullfighting cultural heritage status in the country, aiding the main argument that the ban encroached on regional state powers.
Alyx Elliott, Head of Campaigns UK at World Animal Protection, strongly condemned the ruling.
"The news that such a significant ban to prevent animal cruelty has been overturned is outrageous. The bullfighting ban in 2010 was overwhelmingly supported by the Catalonian people and thousands more around the globe. There is nothing that can justify an activity that relies on animal torture and indefensible levels of suffering as of cultural heritage or importance," she told The Independent.
"This is an incredibly sad day for all of those who welcomed the ban in 2010 and have fought for it to remain: it represents a huge step backwards into a less compassionate time and there should be no place in the 21st Century for such a deplorable 'sport'."
The ban is likely to cause an escalation in Catalonia's increasing efforts to achieve independence.
The region's separatist movement is campaigning for sovereignty of the region, and has called an independence referendum for September 2017.
Register for free to continue reading
Registration is a free and easy way to support our truly independent journalism
By registering, you will also enjoy limited access to Premium articles, exclusive newsletters, commenting, and virtual events with our leading journalists
Already have an account? sign in
Join our new commenting forum
Join thought-provoking conversations, follow other Independent readers and see their replies