Burkini ban: First French Muslim women fined for wearing garment on beach in Cannes
'They are young mothers or grandmothers, and they do not believe they are criminals'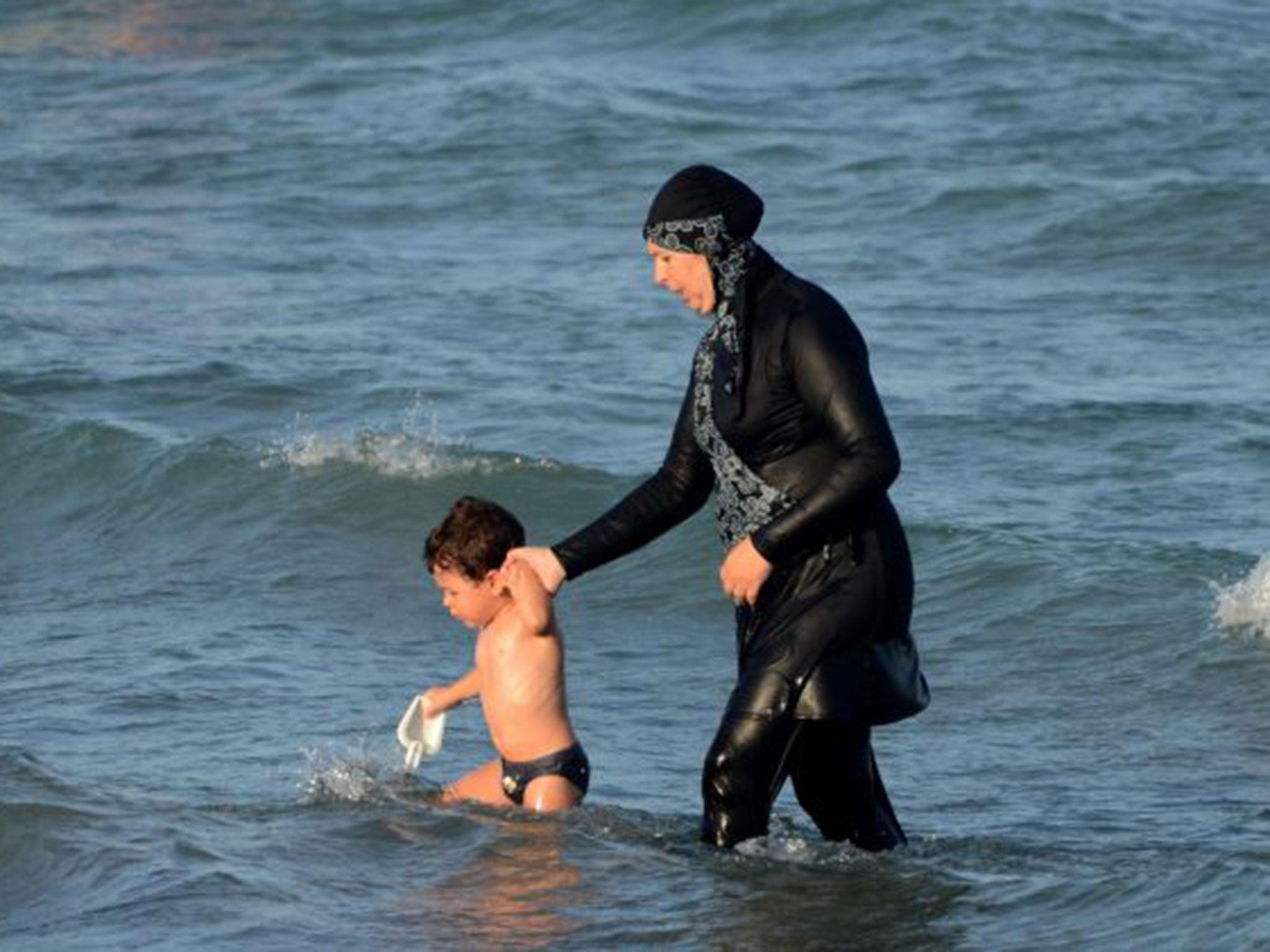 Fines have been imposed on women wearing burkinis in the southern French town of Cannes.
A ban on the swimwear - popular with some Muslim women because they entirely cover the body – was controversially introduced earlier in August.
The three women, aged from 29 to 57, were with their children at the beach when police officers intervened over the offending garments.
Four of the women were fined €38 (£33) while all were given warnings and told to leave the area, Le Parisien reported.
"They are young mothers or grandmothers, and they do not believe they are criminals," a local council source told the website. "All were very upset at the way they were treated."
Mayor David Lisnard, caused uproar among Muslim groups by making Cannes the first resort town to impose a ban on the full-body swimsuits. He said: "I took this decision among several other rulings to make sure my city is safe in the context of the state of emergency."
Mr Lisnard's ruling was challenged, but later upheld in court. A judge said the rule was legal under French law which prohibits people "invoking their religious beliefs to skirt common rules regulating relations between public authorities and private individuals".
World news in pictures
Show all 50
The judge put the ban "in the context of the state of emergency and recent Islamist attacks, notably in Nice a month ago".
Cannes is less than 20 miles from Nice, where Mohamed Lahouaiej-Bouhlel ploughed a lorry into a crowd which had gathered to watch Bastille Day fireworks, killing 85 people.
Another resort town close to Nice, Villeneuve-Loubet, also banned burkinis on beaches. A newly introduced by-law ruled only clothing that "is respectful to morality and secular principles, and in compliance with hygiene and safety rules" is allowed.
Mayor Lionnel Luca said the prohibition of the garments was for sanitary reasons. "I was told that there was a couple on one of our beaches where the wife was swimming fully dressed, and I considered that unacceptable for hygienic reasons and unwelcome given the general situation," he told AFP news agency.
"In France, one does not come to the beach dressed to display one's religious convictions, especially as they are false convictions that the religion does not demand."
France has imposed a controversial ban on full-face veils since 2004.