Butkevicius approved as Lithuanian premier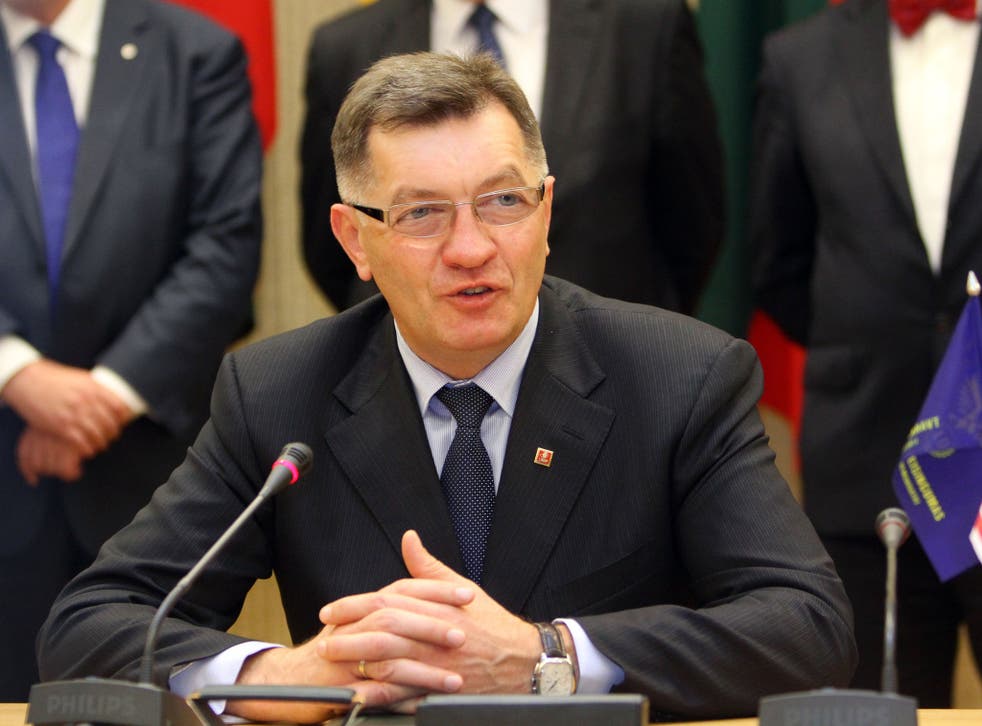 Lithuania's parliament approved Algirdas Butkevicius as prime minister on Thursday, giving the Social Democrat leader 15 days to present a Cabinet and policy program for approval.
Lawmakers voted 90 to 40 with 4 abstentions to appoint Butkevicius, according to a live broadcast from the parliament in the capital, Vilnius. The 141-seat chamber, which convened this week after October elections, currently only has 139 members as ballots in two districts were declared invalid and will be repeated in March.
The premier-designate's Social Democrat party formed a coalition with the Labor Party, the Order & Justice party and the Lithuanian Polish Election Action. President Dalia Grybauskaite, who proposed Butkevicius for the post and must approve the new government's composition, opposes Labor's participation as it is suspected of fraud and voting violations.
Butkevicius, 54, served as finance minister in 2004-2005 and as transportation minister in 2006-2008. Speaking in parliament earlier this week, he quoted U.S. President Abraham Lincoln, saying the new government would seek to be "for the people" by focusing less on fiscal discipline and more on economic stimulus.
Grybauskaite's decision this week to nominate Butkevicius ended three weeks of wrangling between the two politicians over the inclusion of the Labor Party in the coalition.
General Prosecutor Darius Valys asked parliament Thursday to remove the immunity from prosecution of three Labor members in the chamber: party and faction head Viktor Uspaskich, first deputy speaker Vytautas Gapsys, and Vitalija Vonzutaite of the Budget and Finance Committee.
Lawmakers' approval is necessary in order to continue a criminal case, now before a Vilnius court, in which the three are charged with accounting and tax fraud on behalf of their party, the prosecutor's office said in an e-mailed statement.
Lithuania's highest court on Nov. 14 said violations linked to Labor and other parties during the election weren't substantial enough to invalidate the results, except in two single-mandate districts.
Grybauskaite criticized the Social Democrats for agreeing to work with the Labor Party in her statement nominating Butkevicius. She said she named him because nobody else was able to form a majority coalition.
"Only time will tell whether this majority's concern will be the welfare of the people of Lithuania or rather delays of criminal cases" against its members "and the divvying up of money to the benefit of criminal oligarchic groups," the president said in her statement.
The signs of deepening suspicion between the two branches of government "will turn into open confrontation if the coalition does not revoke the immunity of the Labor Party members under criminal investigation," according to Oxford University's Ainius Lasas.
"The president might make the revoking of immunity a precondition for her approval of the new government," Lasas, who is a Senior Research Fellow focusing on media and democracy in eastern Europe, said in an e-mailed response to questions.
Join our new commenting forum
Join thought-provoking conversations, follow other Independent readers and see their replies