Calais migrant crisis: 24 photos which illustrate the true extent of the problems
While the political debate rolls on, the human cost increases and desperate attempts to enter Britain continue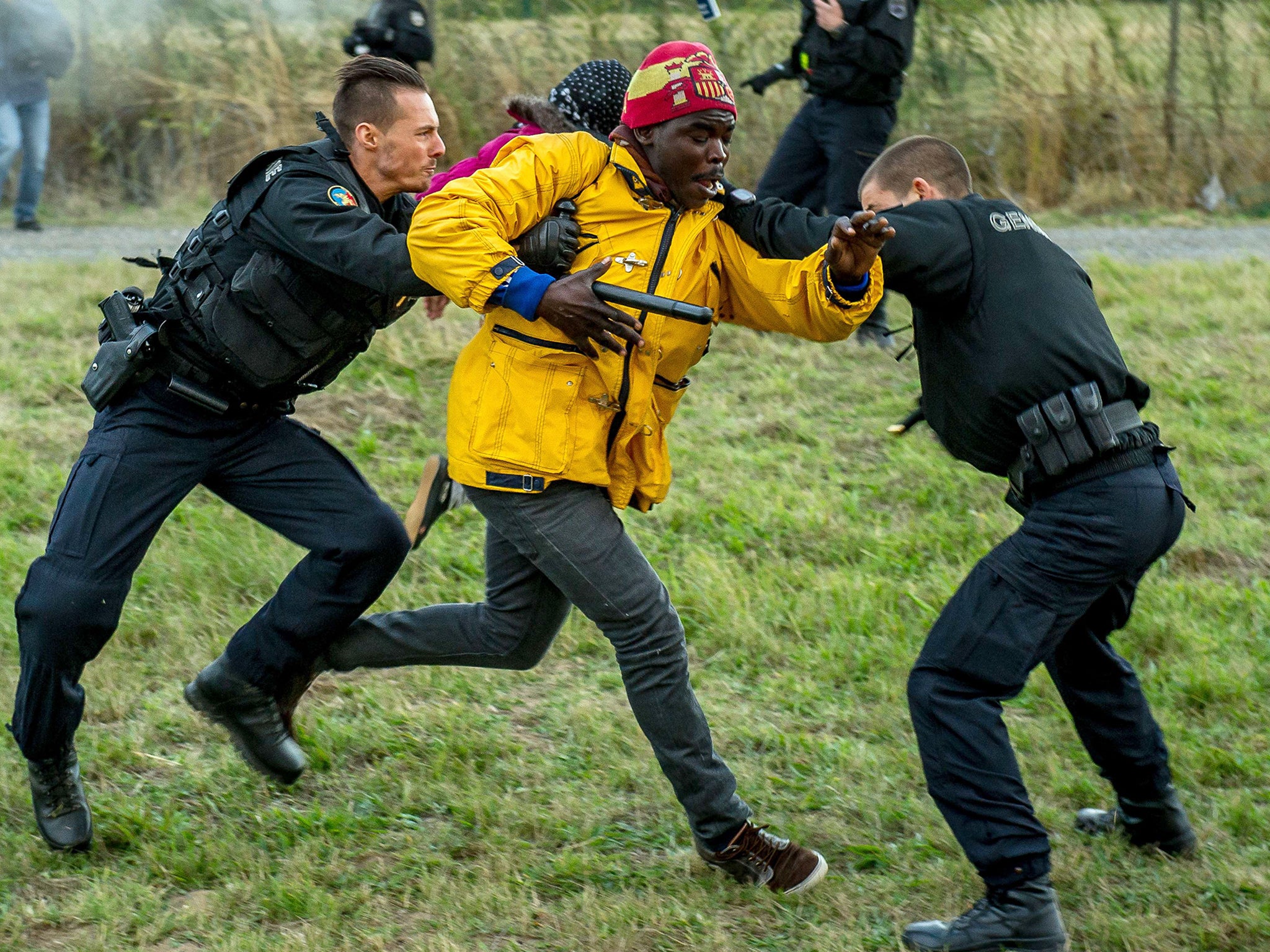 Calais is in chaos as both British and French authorities struggle to cope with growing numbers of migrants and refugees desperate to enter the UK.
Many are fleeing conflict, persecution and famine and are often at the mercy of human traffickers.
The UNHCR has reported that 137,000 people crossed the Mediterranean between January and June 2015 and 1,867 died making the journey - more than triple the amount of the previous year.
Leigh Daynes, executive director of Doctors of the World UK (Médecins du Monde), told The Independent that people are living in "horrendous conditions" leading to "all sorts of terrible health problems."
Mr Daynes claims the charity is "treating a growing number of people who have been injured, many of them seriously, after falling from trucks". Others have died inside the Eurotunnel as they attempt to cling to trains bound for England.
The issue has become deeply political and divisive on both sides of the Channel.
Speaking yesterday, David Cameron described migrants as a "swarm". He was criticised by human rights groups for "dehumanising language".
Home Secretary Theresa May has said Britain will spend an extra £7 million to increase security at the Channel Tunnel in a bid to stop migrants from entering.
Join our commenting forum
Join thought-provoking conversations, follow other Independent readers and see their replies