More than 500 people evicted from Calais refugee camp after police raid
Major operation follows Priti Patel's vow to crack down on Channel crossings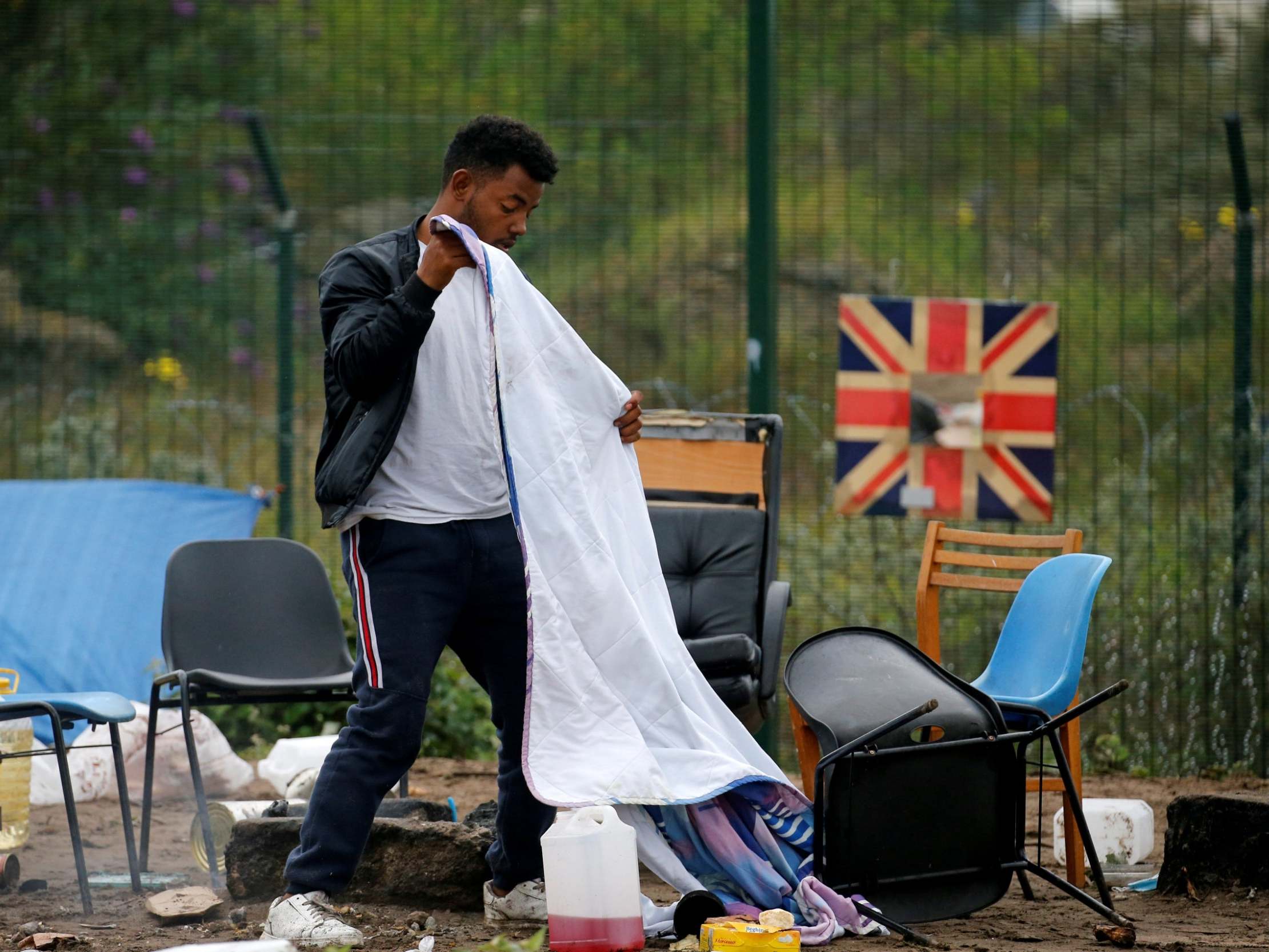 Hundreds of people have been evicted from a refugee camp in Calais in one of the biggest operations of its kind since the closure of the city's "Jungle" in 2016.
Police raided the makeshift shelter at 5am on Friday and oversaw the removal of a total of 519 migrants on 16 buses to several different reception centres in the region.
Another 13 people described as "families and children" were referred to accommodation and rehabilitation centres, while 20 were arrested for having an "irregular" immigration status.
Authorities in Pas-de-Calais prefecture said the operation to dismantle the camp was finished by midday and "took place peacefully" despite reports of riot police using tear gas.
Tents, sleeping bags and other possessions left behind were removed and destroyed, according to observers.
Refugee Youth Service: Helping unaccompanied children in Calais
Show all 10
Refugee charity Care4Calais said the latest eviction appeared to be a direct response to home secretary Priti Patel's vow to crack down on illegal Channel crossings in April.
"Evictions are pointless and simply don't work," said Clare Moseley, the group's founder. "This approach has been followed for 10 years with no perceivable impact. It was claimed that the demolition of the large Calais Jungle in October 2016 would stop people coming to Calais to cross the Channel, but it did not.
"These evictions are purely political and appear to be a direct response to Priti Patel's calls for action following recent attempted Channel crossings.
"The only effect of evictions is to increase the desperation of people living in the camps to escape France and cross the Channel. This is simply feeding the surge in numbers of crossings we are currently seeing.
"We can't go on like this. The only real solution would be a safe and legal way for people to claim asylum at the UK border in France without having to risk their lives crossing the channel or continuing to live in squalor in Calais in a situation which shames both France and the UK."
It was recently estimated by volunteers working with refugees that up to 1,200 people were living in different encampments on the outskirts of Calais, although authorities put the figure at around 750.
Meanwhile the number of migrants reaching British shores in small boats has increased significantly since 2018, with an estimated 1,800 people making the journey last year.
Ms Patel said in April that she was "determined to stop" criminal gangs from smuggling people across the Channel, pointing to extra patrols along the French coast.
However charities have warned that migrants in northern France are taking increasingly dangerous risks to reach the UK.
Bella Sankey, director of charity Detention Action, urged the home secretary to "stop chasing unicorns and level with the public", adding: "The only way to eliminate boat crossings and put people smugglers out of business is to create safe and legal routes for those seeking sanctuary."
Join our commenting forum
Join thought-provoking conversations, follow other Independent readers and see their replies