Call for headscarf ban at universities to reignite Islamic debate in France
Hijabs were banned from schools in 2004 and the face veil was banned in 2011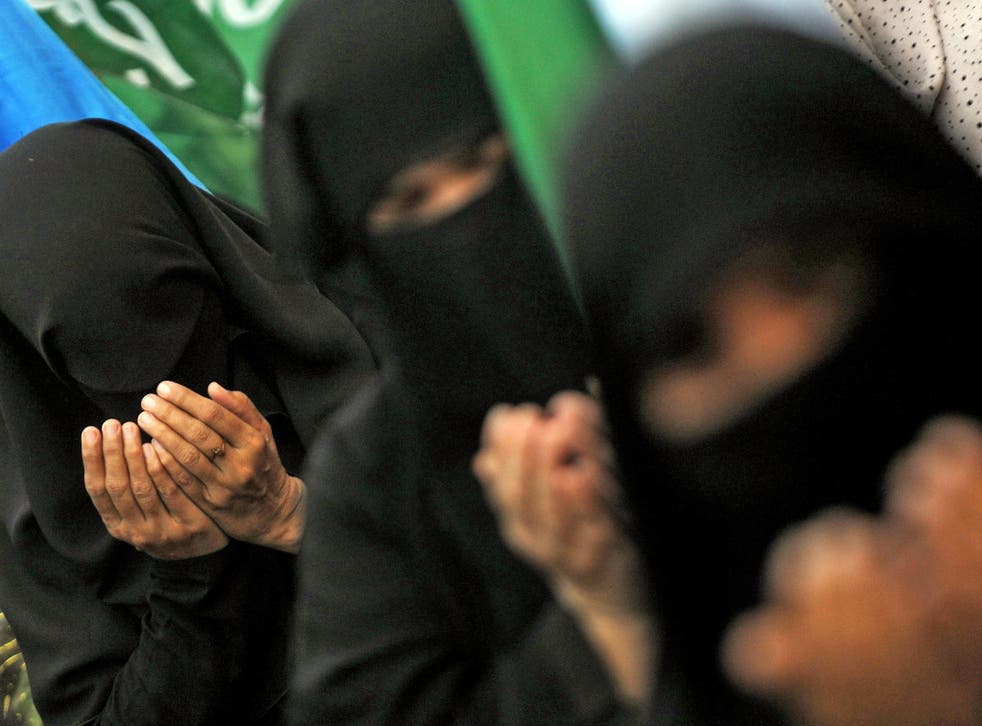 The highly contentious debate over the Islamic headscarf is set to be reignited following an official report calling for the ban on the veil to be extended to French universities.
The High Council for Integration is urging the extension of a 2004 law "as a result of numerous disputes in every sector of university life", according to Le Monde newspaper.
Its recommendations would forbid "the open wearing of religious symbols and dress in lecture theatres and places of teaching and research". Universities are no different from schools, where the Muslim headscarf has been banned under the 2004 legislation, and "religious neutrality" should be guaranteed, the report said.
The leaked report, to be delivered to the government later this year, said some students have refused to attend co-educational classes on the grounds of religion.
France is a secular country where the state and religion are formally separated, but authorities have struggled to maintain the separation in recent years. The 2004 law was followed in 2011 by further legislation, which introduced fines in the case of the public wearing of the full face veil, the niqab. however, it did not ban the Islamic headscarf, the hijab. The issue appeared to be at the root of riots in the Paris suburb of Trappes last month, after police stopped the veiled wife of a Muslim youth for an identity check. The unrest led to fresh calls for the 2011 law to be scrapped. Officials distanced themselves from the report's conclusions, which drew fire from Muslim organisations on the ground that they feared Muslim women could be "stigmatised".
Jean-Louis Bianco, head of the Observatory of Secularism, a government watchdog, said his organisation had "no plans" to take up the issue of a university headscarf ban.
The president of the association of university chancellors, Jean-Loup Salzmann said: "We don't want [a ban] because it is not necessary."
Editorials in left-wing media such as Le Monde and the website Rue89 expressed opposition to such a ban. Rue89 said sarcastically: "Who has had the good idea of calling for a ban on headscarves in the middle of summer?" It accusied the head of the High Council, Alain Seksig, of having campaigned for a blanket ban on Islamic headscarves over the past 15 years.
Register for free to continue reading
Registration is a free and easy way to support our truly independent journalism
By registering, you will also enjoy limited access to Premium articles, exclusive newsletters, commenting, and virtual events with our leading journalists
Already have an account? sign in
Register for free to continue reading
Registration is a free and easy way to support our truly independent journalism
By registering, you will also enjoy limited access to Premium articles, exclusive newsletters, commenting, and virtual events with our leading journalists
Already have an account? sign in
Join our new commenting forum
Join thought-provoking conversations, follow other Independent readers and see their replies