Calls for Barcelona statue of Christopher Columbus to be removed
Councillors want to replace it with a memorial to the indigenous peoples of the Americas and the slaves taken to the continent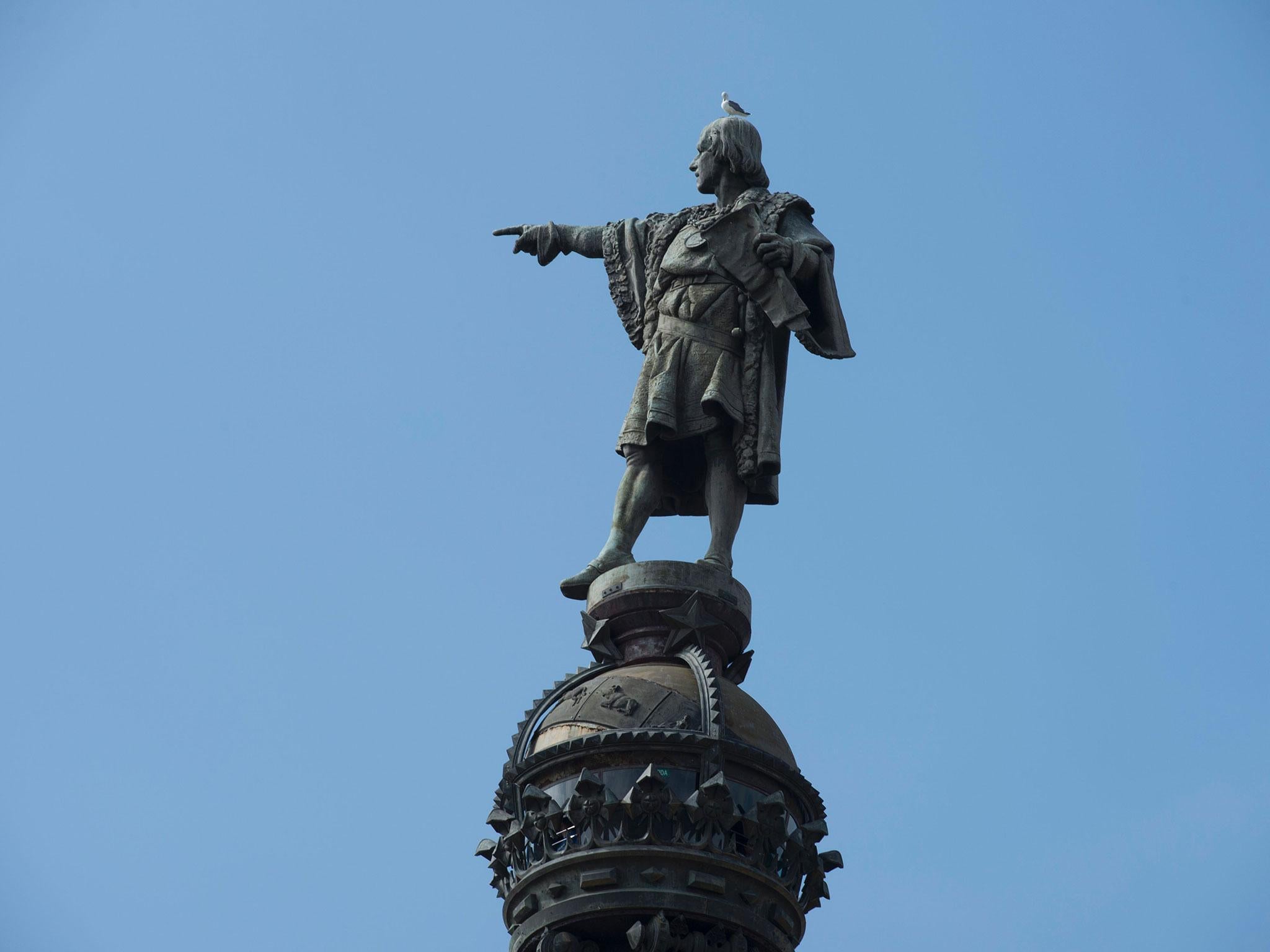 Left-wing councillors in Barcelona have called for the city's iconic statue of Christopher Columbus to be removed on the grounds that it "praises" the conquest of another nation that was then subjected to "imperialism, oppression and segregation".
The CUP-Capgirem Barcelona, a branch of the pro-independence left-wing CUP party in the Catalan capital's City Hall, has submitted proposals for the monument to be removed.
The campaigners claim the monument "praises the conquest of America" and wishes it to be replaced with a memorial to the indigenous peoples of the Americas and the slaves taken to the continent, the Catalan News Agency reports. The memorial should be erected to acknowledge these people's resistance against "imperialism, oppression and segregation," the group argues.
The monument was erected in 1888 for the Barcelona Universal Exposition, Spain's first international world fair, and was meant partly to symbolise the significance of Columbus travelling to the city after his first trip to the Americas to report to Queen Isabella and King Ferdinand in 1493.
The structure also features a statue of slaver Antonio Lopez, Marquis of Comillas.
Columbus' statue stands on a 60 metres high column at the foot of Las Ramblas and near the area where Columbus returned to Spain from his first trip to the Americas.
It is said to show the explorer using his right hand to point towards the 'New World' in the west, though in reality the statue was erected with his hand pointing eastwards towards Genoa, his home city.
The proposal will be discussed on Friday, though it has already been dismissed by the liberal councillors of Convergencia in City Hall.
It has been described as a "frivolous" proposal by Councillor Joaquim Forn, who said the city has "other problems to face at the moment," citing the issue of rising rents and unemployment, the news agency reported.
Join our commenting forum
Join thought-provoking conversations, follow other Independent readers and see their replies