French government 'to close' newly opened Paris cannabis coffee shops
Darkness descends on 'le weed light'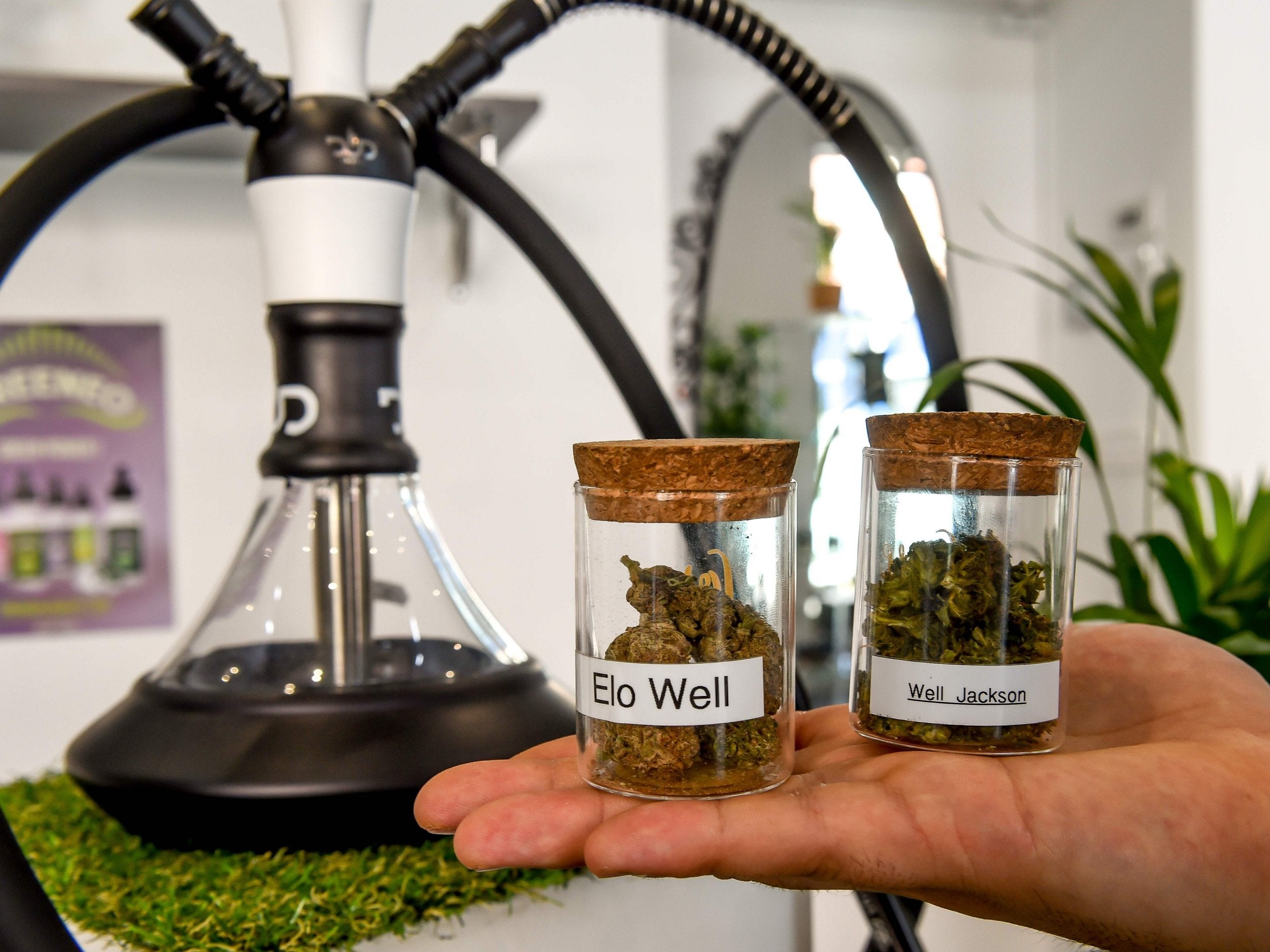 Along with the UK, France has among the strictest laws on Cannabis in western Europe, but despite this, huge queues have formed over the past few weeks at Paris's new "Cofyshop" – the first place in the country to apparently sell legal cannabis.
The premises, one of several to have popped up across the French capital in June, takes advantage of a new legal grey area following a clarification that national law allows for sales of low-THC, high-CBD strains of the drug.
THC (tetrahydrocannabinol), is the main psychoactive constituent compound found within marijuana, while researchers believe CBD (cannabidiol) may function as a mild antidepressant, or even as an antipsychotic.
The shop's products are said to contain just 0.2 per cent THC, meaning it has a negligible effect on the mind of the user. In addition the wares on offer are labelled "do not smoke", as legally what they are selling people is simply hemp. It's money for (new) rope.
But the French government has admitted it has been caught on the hop by the rapid proliferation of businesses offering the low dosage product.
Agnès Buzyn, the health minister, said the shops were a threat to public health because they were encouraging drug use. She said they existed because they were exploiting a legal loophole which she pledged to close, adding that the government would find a way to put them all out of business within weeks.
"We're not fighting like mad to ensure that the French stop smoking [tobacco] for them to start smoking cannabis," she said.
"We will have to review the legislation and review how we put this all in order," she told French radio station RTL. "It is true that the 0.2 percent legislation is perhaps a little vague."
The Paris Narcotics Brigade (BSP) has asked drugs investigators to begin a preliminary investigation to "verify whether the legal conditions of sale of certain forms of cannabis are being respected", Le Parisien reported this week.
The report also quotes Joaquim Lousquy, the 29-year-old entrepreneur behind Cofyshop, who admitted the difficulty of identifying low THC strains, dubbed "le weed light", with regular marijuana.
"Our grass does indeed have the same smell and the same appearance as that with THC," he said. "The police cannot tell the difference."
Cannabis around the world
Show all 13
Mr Lousquy has reportedly franchised the idea with 150 other traders.
Speaking to English-language French website The Local, Mr Lousquy played down the effects of the products, saying: "The effect is nothing," before perhaps realising he was making a poor sales pitch, and adding: "Well, it's small anyway, but it will probably help most people feel relaxed."
Join our commenting forum
Join thought-provoking conversations, follow other Independent readers and see their replies