Italian army aims to produce 'the best-quality' medical marijuana after finding current batches deficient
Colonel says drugs seized by police were not good enough for patients needing medical marijuana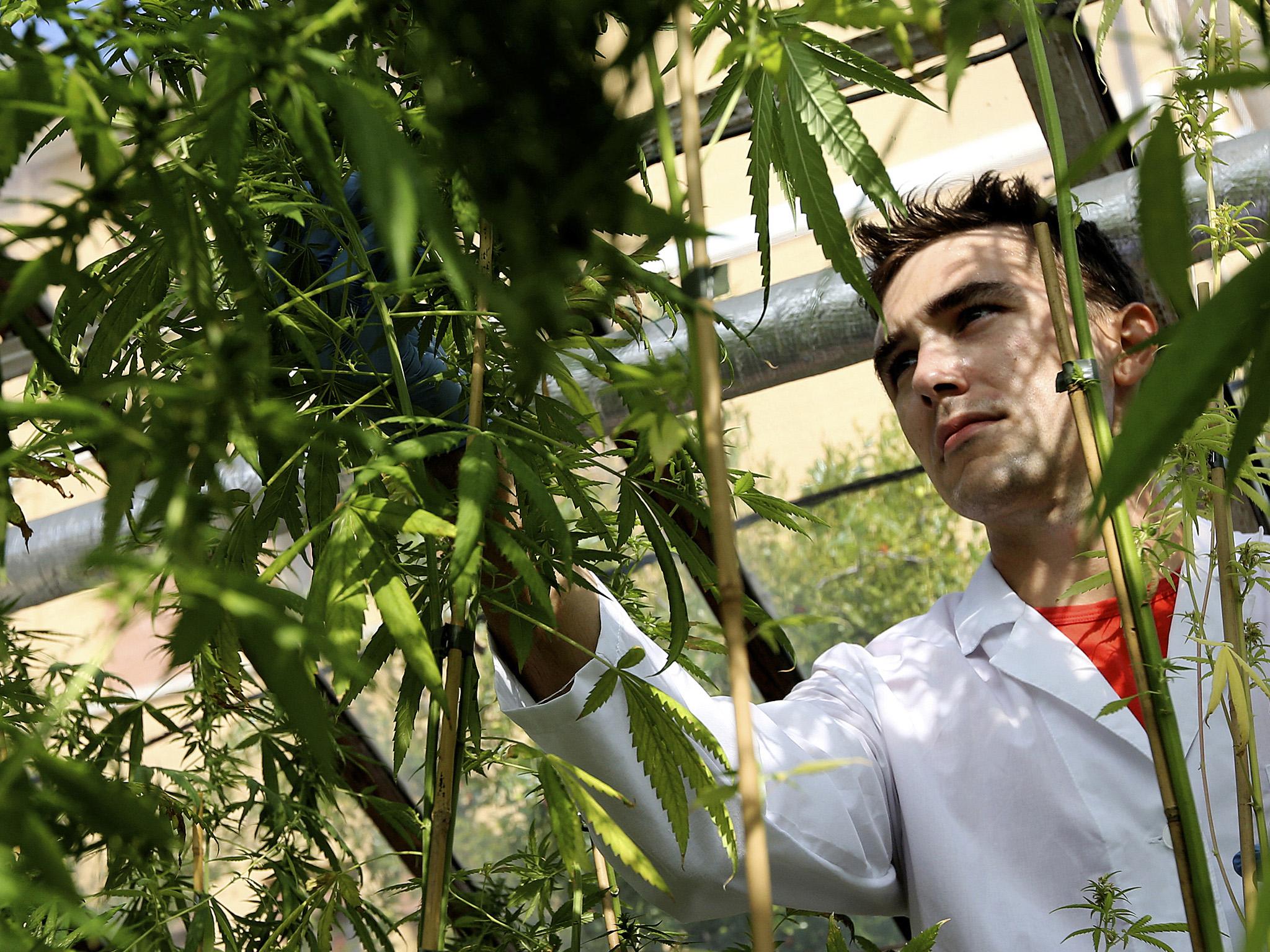 The Italian army is growing large crops of cannabis in order to force the price of the drug down to about €8 per gram, according to the colonel overseeing production.
In September 2014, the country's government announced the army would help increase the production of medical marijuana, with the first secure growing facility unveiled in Florence in April last year.
It is hoped the sterile chamber will produce up to 100kg of cannabis every year, strictly for use by cancer patients, multiple sclerosis sufferers and those with other medical conditions which could be alleviated by the drug.
Colonel Antonio Medica is in charge of the Florence military base, which currently houses around 135 cannabis plants in carefully maintained conditions.
"My mission is to produce the best-quality cannabis on an industrial scale at a low price," he told The Times. "We think we can get that down to €8 [per gram]".
The colonel confirmed the army had been entrusted with the task due to the guarantee of tight security and because it has been involved in pharmaceutical matters since the 1800s, providing medicines and treatments for injured soldiers.
He said the purity of the drug was a crucial factor in its production, adding: "The police offered us cannabis they had seized but it was not up to the standards we want."
The cost of medical marijuana is not covered by the Italian government, meaning patients are frequently left unable to pay the prohibitive costs of the drug.
World news in pictures
Show all 50
The substance has been clinically proven to benefit sufferers of a variety of conditions, particularly those involving chronic pain and damage to the nervous system.
Like in the UK, the possession, cultivation and sale of cannabis in Italy are illegal, with the latter crime punishable by imprisonment.
However, Italian government may be about to legalise the home-growth of small quantities of marijuana if a law being debated next week is approved, according to the Local.
According to the law, Italian people would be permitted to grow up to five cannabis plants for personal use and keep up to 15 grams of marijuana at home and five grams on their person.
Join our commenting forum
Join thought-provoking conversations, follow other Independent readers and see their replies