Cannes Film Festival guests terrified after fake 'Isis-style' attack at Hotel du Cap
The mock terror attack truned out to be a publicity stunt carried out by an internet company
Harriet Sinclair
Saturday 14 May 2016 19:04 Comments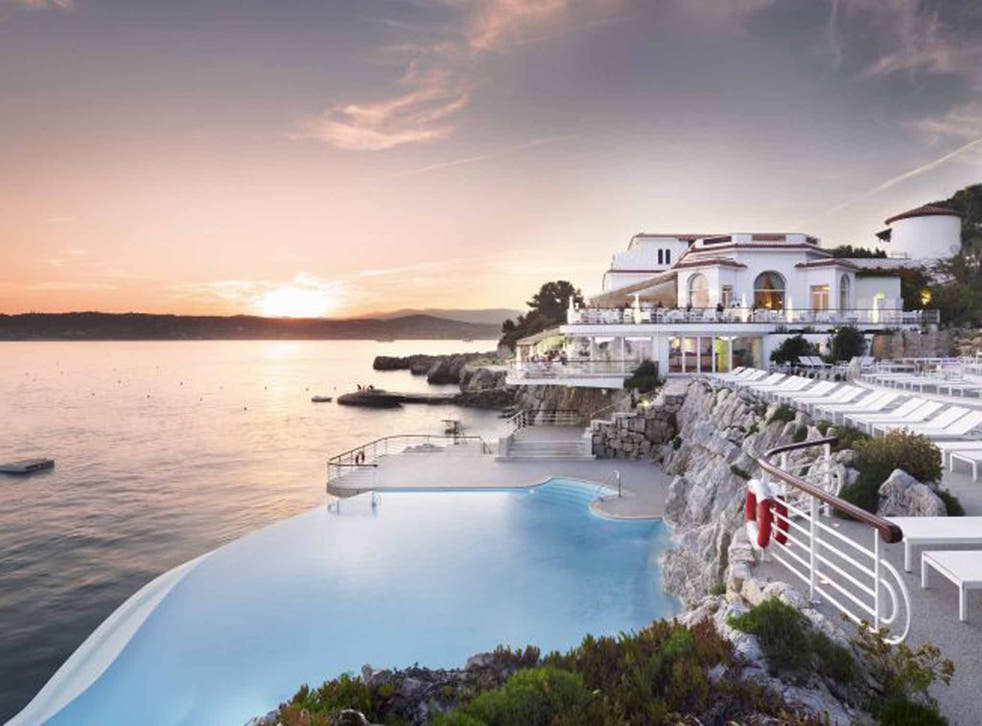 Guests at the luxury Hotel du Cap Eden-Roc in Cannes were left terrified after a fake terrorist attack at the premises.
The stunt, which was carried out by a French internet company, saw six men in black helmets and 'Isis-style' outfits board the hotel's dock from a boat and marched towards the guests, many of whom were in town to enjoy the Cannes Film Festival.
One guest, publicist J.R Savet, told the Hollywood Reporter: ""We were all caught off guard and then someone screamed and people jumped out of their chairs and started moving quickly to the swimming pool area. It was pretty scary.
"The fact that the men appeared to be [dressed like] an ISIS-like militia group was quite shocking."
Despite the shock of the guests, staff at du Cap stayed calm and continued serving food as the action was taking plane, while the team carrying out the publicity stunt headed for the stairs up to the hotel interior.
The du Cap, whose security team were reportedly on the scene within minutes of the incident happening, described it as 'a bad joke', while the police also said it had been a publicity stunt rather than anything more sinister.
The incident is being investigated but there were no arrests made at the scene, despite the company's boat allegedly buzzing the yachts of high-profile celebrities including Roman Abramovitch and Steven Spielberg while en route to perform its stunt at the hotel.
Register for free to continue reading
Registration is a free and easy way to support our truly independent journalism
By registering, you will also enjoy limited access to Premium articles, exclusive newsletters, commenting, and virtual events with our leading journalists
Already have an account? sign in
Join our new commenting forum
Join thought-provoking conversations, follow other Independent readers and see their replies